As Doctor Strange 2 has already been released, MCU fans are now eyeing the return of Asgardian God Of Thunder on the big screen. Thor is among the most people superheroes in the Marvel Cinematic Universe. And the only member of the original Avenger Trio still alive (and kicking). With the release of Thor Love and Thunder on July 8, 2022, he will be the only MCU superhero to have four standalone films. With Thor Ragnarok director Taika Watiti's return and the Arrival of Might Thor Aka Jane Foster, Thor Love and Thunder are arguable the most anticipated film in the fourth phase of MCU.
Thor Love And Thunder: Trailer Breakdown!
After several months of tiresome wait and endless speculations, Marvel eventually dropped the trailer for the upcoming Thor Love And Thunder on April 18, 2022. With less than three months to the release date. However, the trailer for the film has left the fans divided, with some thinking it was perfect while others complaining about the absence of the antagonist from the trailer.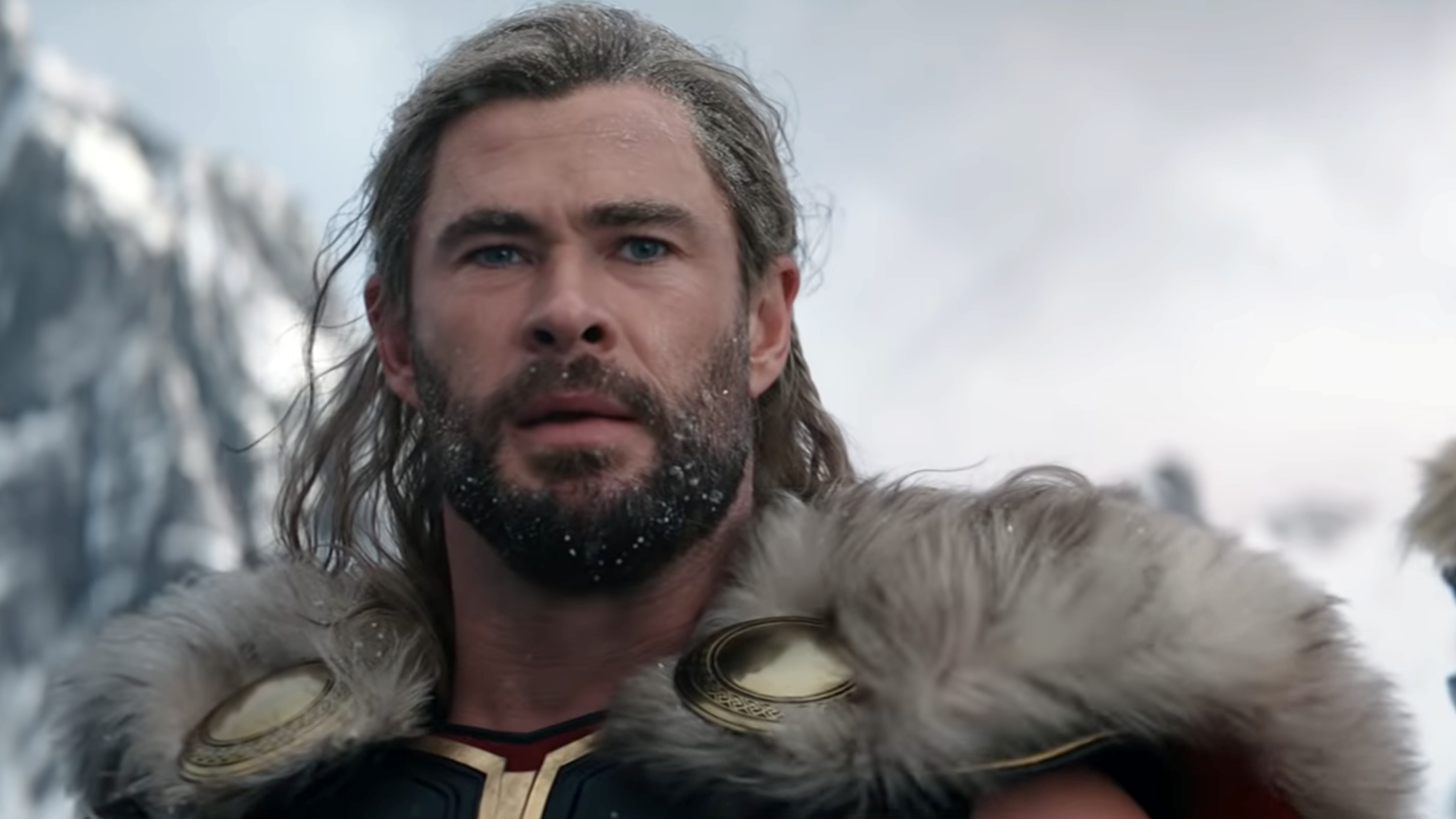 The film's first trailer was filled with stunning visuals, some of which were straight out of the comic book pages. The trailer starts with a glimpse of Thor in various phases of life, from a child to his adulthood, running in a forest. We hear Thor saying, "These Hands were once used for battle; now they're but humble tools for peace." Another shot shows Thor planting his Storm Breaker in the ground, indicating that he is on a sabbatical from superhero work. He is on a journey of discovery. The trailer also gives us glimpses of the Guardians of the Galaxy.
One of the highlights of the trailer was a glimpse of Mount Olympus and the Greek God of Thunder, Zeus. We also see Thandie Newton's Valkyrie sitting in what appears to be a meeting. However, the most iconic moment of the trailer came at the end when a reconstructed Mjolnir is held by all beefed up Jane Foster in the costume of Mighty Thor. 
Thor's Story Arc!
Thor: Thunder and Love will witness the introduction of an entirely new Jane Foster's Mighty Thor, played by Natalie Portman. While this is just more reason to believe Thor Odinson will play a supporting role in Thor: Love and Thunder. It also suggests that the franchise is going full circle, which may work well with Thor's personal storyline.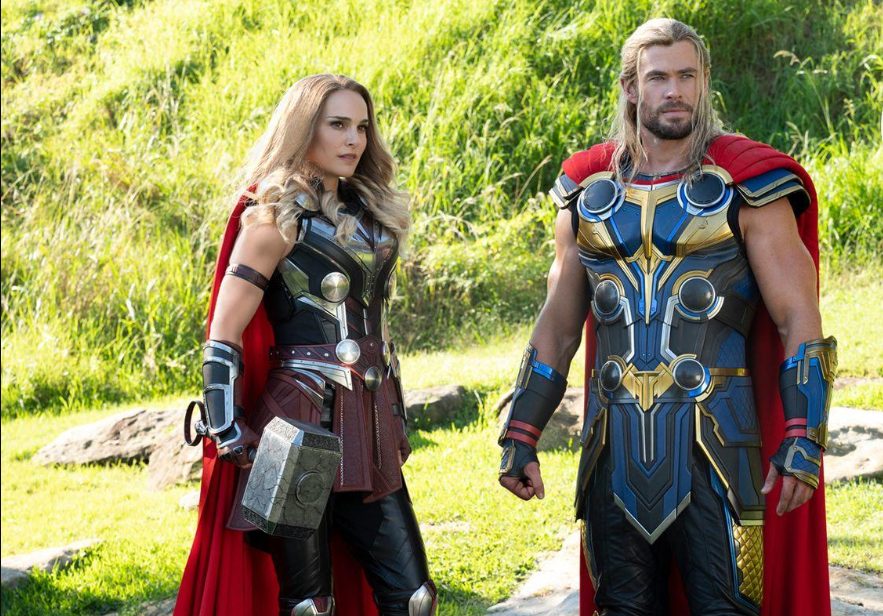 Thor's character, played by Chris Hemsworth, is prominently featured in Love and Thunder. After his stint as Fat Thor, he underwent yet another metamorphosis. Odinson's latest incarnation is another departure from previous iterations. Not nearly 'What If?' Party Thor.
However, this new Thor is far more relaxed and at ease and almost feels like a whole other character. The trailer's opening scene depicts Thor's many phases of development. This appears to be a strong hint that Thor: Love and Thunder will provide a meaningful end, or at the very least significant progress, to Thor's lengthy and tumultuous Marvel Cinematic Universe narrative.
Gorr The God Butcher's Origin!
Although the MCU occasionally alters character origins, many fans are hoping Gorr's remains mostly unchanged. After losing his family and banishment from his tribe, he embarks on his crusade in the comics. He obtains control of the All-Black Necrosword, a strange weapon linked to the symbiote deity Knull.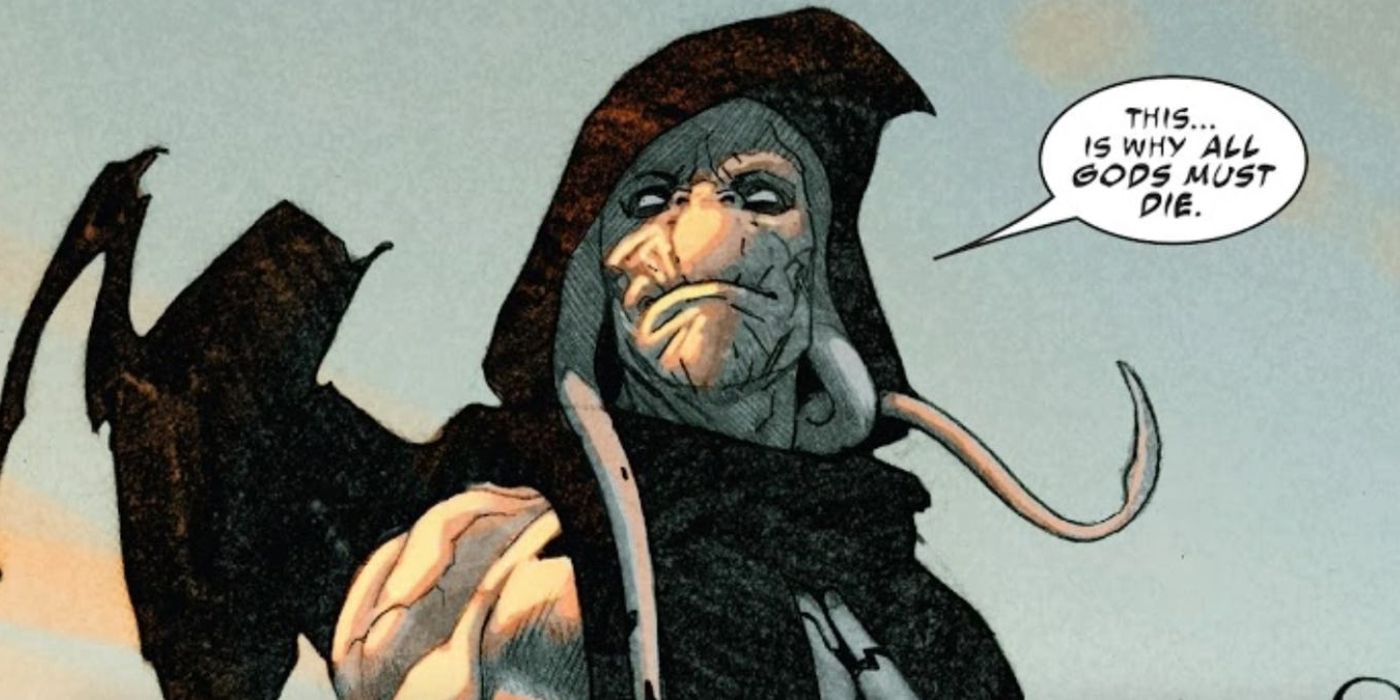 However, some fans feel that the origins of his weapon might be changed to connect him to another classic Thor villain: Hela. According to a Redditor, she may have survived Thor: Ragnarok and landed on Gorr's home planet. He'd track her down and murder her. Hela's Necro strength begins to connect with the blade as she draws her final breath. We know that Hela's MCU abilities were influenced by Gorr's in the comics. Perhaps this and other similar theories are correct.
How Does It Affect The Multiverse!
As we all know, phase Four's major goal is to introduce the next generation of heroes while also pioneering into the universe. Loki was the catalyst, with 'What If…?', Spider-Man: No Way Home, and, most recently, Doctor Strange in the Multiverse of Madness following closely behind. As a result, many fans anticipate the inclusion of this feature in Thor: Love and Thunder.
Perhaps this is the best approach to introduce Gorr to the main world by making him a multiversal foe. Some speculate that the multiverse might explain Jane's abilities or the appearance of Mjolnir, who bestowed them on her. In the movie, a Redditor speculated. Thor will be dragged into the main MCU from another reality.
As a result, we may see more Thors in the film than we anticipated. As we all know, Odinson will undoubtedly want the assistance of someone to beat God the God Butcher, and who better to do it than his other version.
Also Read Thor Love And Thunder: Has Tessa Thompson Spoiled The Film? A Love Triangle In Making