British comedy drama series set against the backdrop of The Troubles in Ireland, Derry Girls has just premiered its third season yesterday. And story feels like coming to a closure. However, fans have grown to love these characters so much over time that they are hoping for the show's return with Derry Girls Season 4. But is it happening? Let's find out!
Will There Be Derry Girls Season 4?
The third season of Derry Girls, which premiered on Channel 4 on April 12, 2022, finally came to an end, with the finale dropping on May 18. And unfortunately for the fans, talking about the prospect of a fifth season seems very unlikely. In September 2021, the showrunner Lisa McGee confirmed that the third season of the series is its last, and the show is coming to an end. She said, "it has been an honor to write it, and I will be forever proud of everything it's achieved." she said she is excited about the one last adventure.
More recently, when asked about the possibility of a Derry Girls movie, McGee said, "Who knows! You never know what will happen in 10 years' time, but as a writer, you just know when it's complete. I'll miss them, but I feel like I got to take those characters exactly where I wanted to take them." Although her statement does not confirm anything, she did not entirely rule out the possibility of the movie.
Erin' Prom Night!
Erin is prepared to jeopardize her connection with the Derry girls over John Paul, a lad she coerced into attending the school prom with her. He only decides to attend because she persuades him that it will be the most effective way to move on from his days-old ex, which is a fairly shaky basis for a new relationship.
Erin purchases a stunning gown and sits and waits for her date to arrive, but he never does. She reluctantly makes her way upstairs to dress, broken-hearted and melancholy, only to hear the doorbell ring. It's not John Paul but James who has skipped his Doctor Who event to ensure she has a good night.
Who is The Smartest Character On The Show!
Gerry is that charming and sad figure who whispers things that no one else seems to hear. Joe is constantly on his back, and his children and wife are constantly criticizing him. On the other hand, Gerry is usually the first to bring out something weird or stupid. Nothing gets past Gerry, even if it falls on deaf ears, and he's the voice of reason. Viewers can settle that Gerry is the glue that stops everyone from breaking apart. And he's probably the smartest of them all, even if no one wants to recognize it.
Gerry And Grandpa Joe's Rivalry!
It was evident from the start that Gerry and Grandpa Joe had a strained relationship. We don't know why, though. Joe will constantly insist that you go right, even if Gerry wants to go left. Joe berates Gerry and threatens to beat him up if he attempts to give Mary a reality check. He appears to be hell-bent on defeating Joe.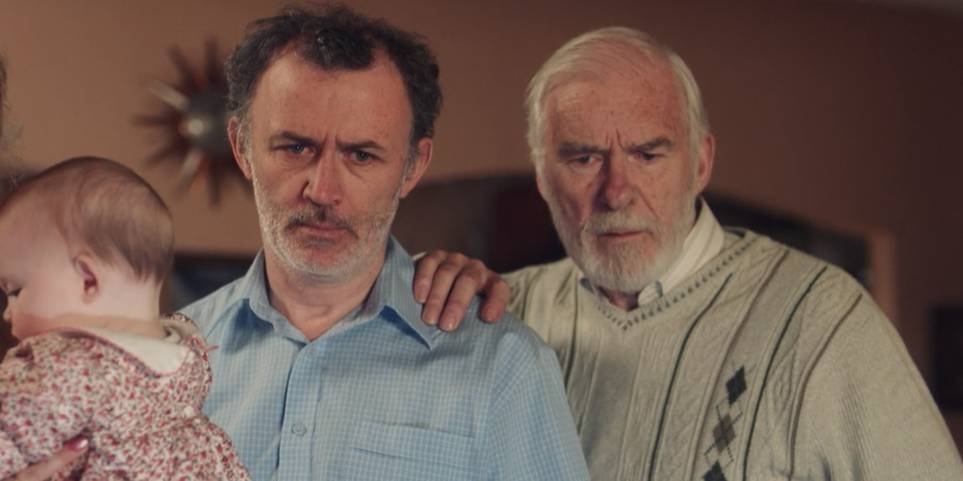 We would love to see more about this rivalry and how it started if the show ever returns with Derry Girls Season 4. Is it Joe's protectiveness of his girls, or is it something else entirely? Is Gerry down to his last drop of milk? Did he do his crossword puzzle in the newspaper too many times? We'd want to know more.
Also Read The Outlaws Season 2: Renewed By BBC One! What Will Happen Next? Find Here