Disenchantment continued to expand the world the show had established. In the fourth season, Ben and her friends finally united with King Zog. At the same time, Bean encountered Bad Bean in her dreams. However, the show still has a lot of open storylines. Therefore, fans are eagerly waiting for Disenchantment Season 5. So, let's discuss when the animated show will return-
Developed by the Simpsons creator, Matt Groening, Netflix's Disenchantment is an animated fantasy drama show. The series debuting in 2018 follows the drunkard and rebellious Princess of the Dreamland Kingdom. The show follows as he embarks on a journey in the magical land along with friends Elfo and Luci.
Disenchantment Season 5: Renewed?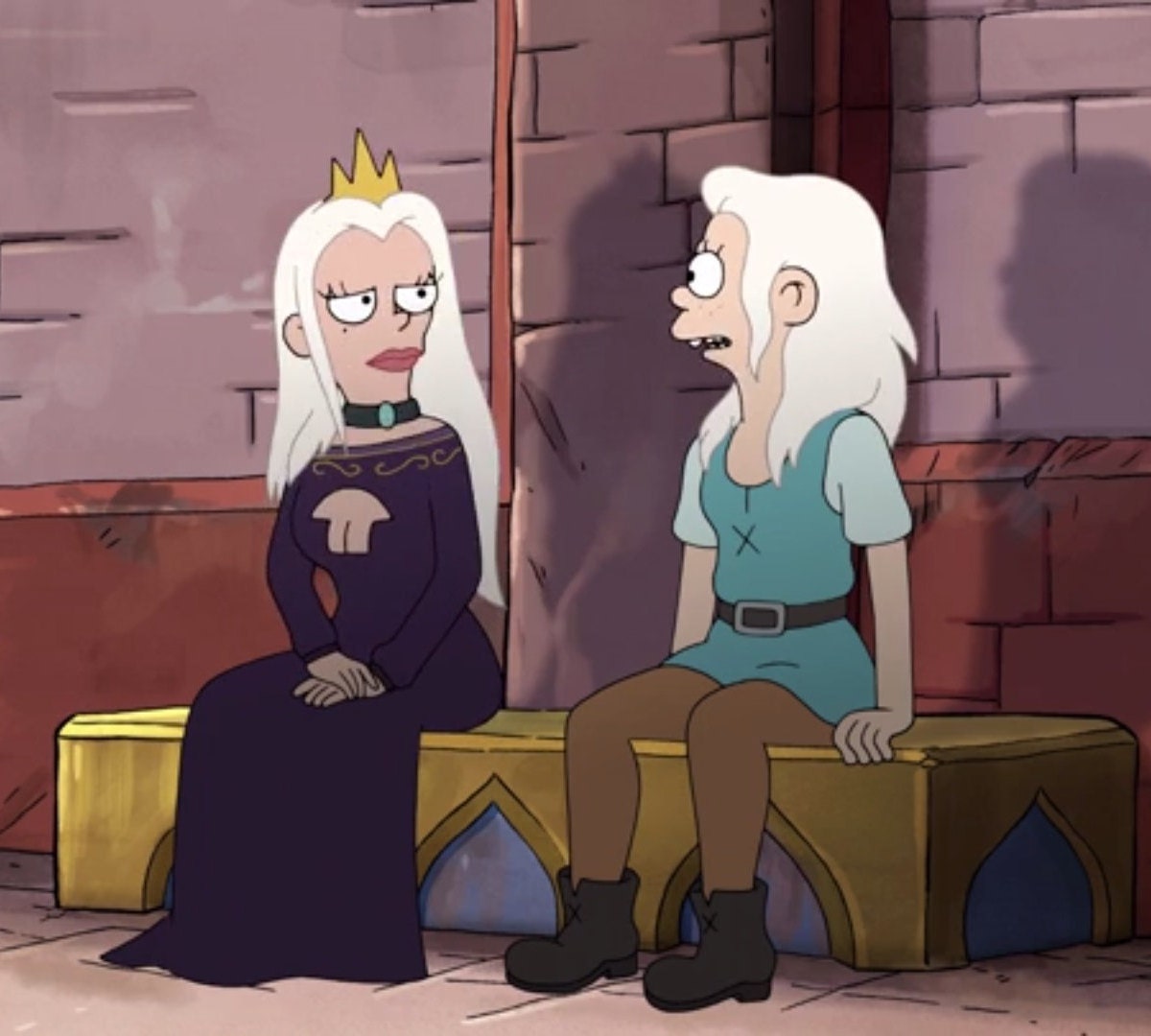 The fourth season of Disenchantment premiered all the episodes on the streaming giant on February 9, 2022. Meanwhile, even after almost three months, there has not been any update from Netflix about the renewal. However, we should not forget that the animated series has been immensely successful both critically and in audience response. So, we will have to wait and hope that Netflix soon renews the series.
What Can Fans Expect From Disenchantment Season 5?
One of the show's standout features is its extensive use of foreshadowing to tease the upcoming events. So, the way the fourth season wrapped up, it might have dropped a few hints for the eagle-eyed viewers about the events to come in Disenchantment Season 5.
In season 4, Bean was tossed into the water by her mother, Dagmar, after she conquered the evil version of herself, who had been torturing her nightmares. Meanwhile, Mora, her mermaid boyfriend, rescued her there. This sets up the ongoing fight between Bean and Dagmar and a love tale featuring Mora for Disenchantment Season 5. Viewers also tasted Bean's potential strength, particularly in her dream form, which will undoubtedly play a key role next season.
Dagmar To Take Over In Disenchantment Season 5?
At the end of Disenchantment season 4, Dagmar's ambitions for Bean continued to develop. Season 4 appears to have a reoccurring motif of mirrors. And the mirror in Bean's room turned out to be just as strange as Satan's mirror incident. Bean communicated with "Bad Bean" through her dreams, which raises numerous more issues regarding how Dreamland's magic works.
Before taking over her body and trapping her in some parallel Dreamland, Bad Bean sort of mentored Bean on how to use her powers. However, Dagmar was somehow connected to all of this. She returned to Dreamland and discovered that her daughter, who she wanted, decapitated before tossing her over a cliff. And still seeing service for the severed head of "Bad Bean." All these hints that we may see a full-blown Dagmar take over Dreamland in Disenchantment Season 5. 
Elfo's Lineage Revealed!
After fans have been wondering about it for so long, Disenchantment season 4 finally revealed Elfo's parentage. Junior, Elfo's Ogre half-brother, is one of the first "humanoids". Elfo meets him outside of Elfwood, and he is blinded by Elfo stabbing him in the eyes with daggers.
Over the course of the four seasons, the two would often encounter establishing a sibling rivalry without recognizing they were half-brothers. Elfo discovers all of this immediately after learning that his mother is Ogre Queen Grogan. Fans have assumed Elfo's mother is an Ogre since the first season, and it was clearly indicated in previous seasons. Elfo's character took on a whole new dimension as a result of this.
Also Read Tuca And Bertie Season 3: Coming Soon To Adult Swim? Know What's Next For Your Favorite Duo?