It has been almost two years since the second season of Jami O'Brien's supernatural horror series NOS4A2 premiered on AMC. Season 2 ended on an inconclusive note and left us with many unanswered questions. And fans have been ever since looking around in hopes of NOS4A2 Season 3. But is it really coming?
Based on Joe Hill's novel of the same name, AMC's NOS4A2 is an American supernatural horror drama series that debuted on the platform in 2019. The series follows a young girl named Vic McQueen, who discovers a mystical bridge on her way home.
Will There Be A Third Season?
The second season of the horror drama series premiered on AMC from June 21, 2020, to August 23, 2020. After that, fans were waiting for the announcement of NOS4A2 Season 3, but they received only disappointment. On August 31, 2020, AMC announced the cancellation of the horror series after two seasons. Therefore, as far as the official word goes, the show stands canceled, and there will not be a third season. 
What Could've Happened In NOS4A2 Season 3?
Season 2 of NOS4A2 ended with various unanswered questions, laying the groundwork for a possible third season. Vic McQueen will most likely be in the middle trying to repair the harm done by Charlie Manx to every child in Christmasland in NOS4A2 Season 3. The second season introduced to Manx family's complicated. It opened Millie's eyes to the possibilities of living a life outside of the joyful inscape.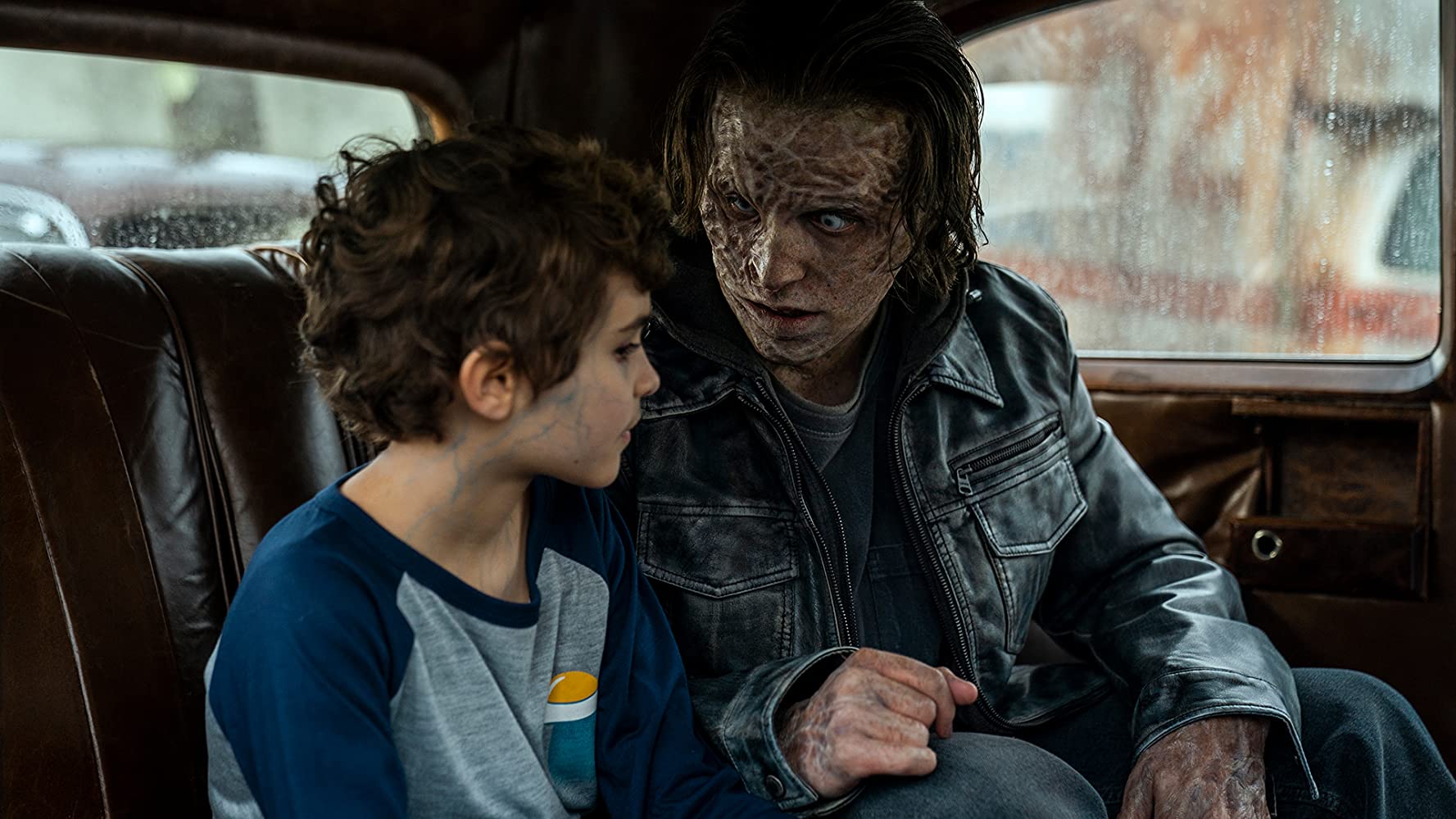 The next season of NOS4A2 may completely move the focus away from Vic McQueen. Instead, think of the children of Christmasland. While she could have a significant part in season 3, she is unlikely to do so. The next chapter of NOS4A2 could have Bruce Wayne McQueen and Millie Manx as central characters. Vic McQueen has discovered that she can use her knife to navigate through numerous landscapes. Her inventive abilities are only increasing, bringing her closer to annihilating Charlie Manx. If a third season is made, there will be plenty of opportunities for new characters, creatives, stories, and even a new villain.
Who Will Return In NOS4A2 Season 3?
The cast of the supernatural horror drama stars Ashleigh Cummings in the role of Victoria McQueen, Ólafur Darri Ólafsson plays Bing Partridge, Jahkara J. Smith as Maggie Leigh, and Ebon Moss-Bachrach appears as Christopher McQueen. Meanwhile, the series also stars Virginia Kull playing Linda McQueen, Zachary Quinto playing Charlie Manx, Ashley Romans portraying Tabitha Hutter, and Jonathan Langdon as Lou Carmody. Moreover, the series also cast Mattea Conforti as Millie Manx, Dalton Harrod as Craig, Asher Miles Fallica as Daniel Moore, and Chris McKinney play Sheriff Bly.
In addition, the series also features Rarmian Newton as Drew Butler, Karen Pittman playing Angela Brewster, Paulina Singer as Willa Brewster, Darby Camp as Haley Smith, and Judith Roberts as Jolene. If the series is recommissioned for NOS4A2 Season 3, we can expect most of these main cast members to be back in their roles.
Is Charlie Manx Alive?
Vic may still be alive after defeating Charlie Manx and the Rolls Royce Wraith being utterly wrecked. Despite being demolished, the automobile keeps Manx alive. It's still possible to rebuild it. If it is repaired, he may return since Millie longs to visit her father in Christmasland. She could always enlist Bruce Wayne's help in reclaiming components of the Wraith.
While the car is necessary for his survival, Season 2 demonstrated that he doesn't require it to exercise his exceptional creative powers. Manx was able to channel them without the car when he was a kid. As a result, a completely different knife from his youth could exist to bring him back to continue his agony of Vic McQueen and her family. It does not seem plausible that we have seen the last of Charlie in the series. So he might be back in NOS4A2 Season 3.
Also Read Dive Club Season 2: Has Netflix Renewed The Series? Release Date Out?