BTS is one of the most famous boy-band in the history of the K-Pop Industry. They have established themselves as one of the most influential music idols in the world. With a dedicated army worldwide, BTS stars have always managed to stay in trend for their music, style, the way they carry themselves, and their looks. And one of the most important topics that fans constantly talk about as to whether their pretty looks are natural or a product of Plastic Surgeries.
Cosmetic surgeries among the top stars of the K-pop entertainment industry are pretty common. And some rumors about BTS stars undergoing plastic surgeries recently came up. Although, there has been very little proof of the BTS stars undergoing Plastic Surgery.
South Korea's capital, Seoul, is the heart of the K-Pop industry and the nation's plastic surgery capital. So, it is possible that most of the BTS members may have had some kind of adjustments in their appearances. So, keep reading ahead to find out if the rumors about BTS idols having plastic surgeries are true or not.
Did BTS Star Jungkook Gone Through A Plastic Surgery Recently?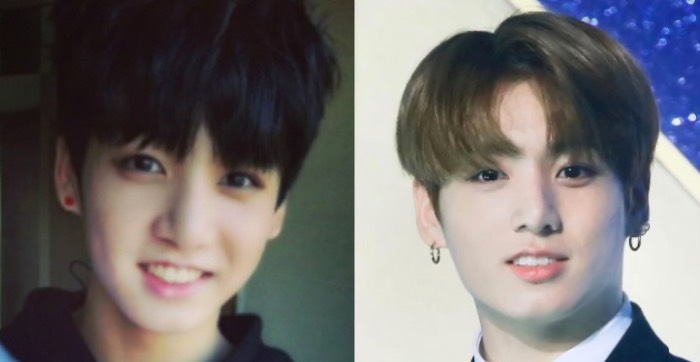 Rumors about BTS member Jungkook having plastic surgery have been flying off unbelievably. As reported by Digital Music News, most of the BTS members, including Jungkook, have undergone minor facial adjustments. The expert's opinion from the report suggested that Jungkook has gone through some nose adjustments. However, he also shed light on other factors like weight gain and growth-related changes that could pose variations in the face.
Some BTS fans also believe that Jungkook also had an eye-widening surgery. However, among all the speculations, the BTS star and HYBE entertainment have restrained from commenting on any plastic surgery rumors. Thus, it has not been confirmed if the BTS star really had cosmetic surgery. However, there is nothing wrong with having subtle changes to your appearance if you are as famous and rich as the BTS idols are.
Confirmed News About BTS Star RM Having A Plastic Surgery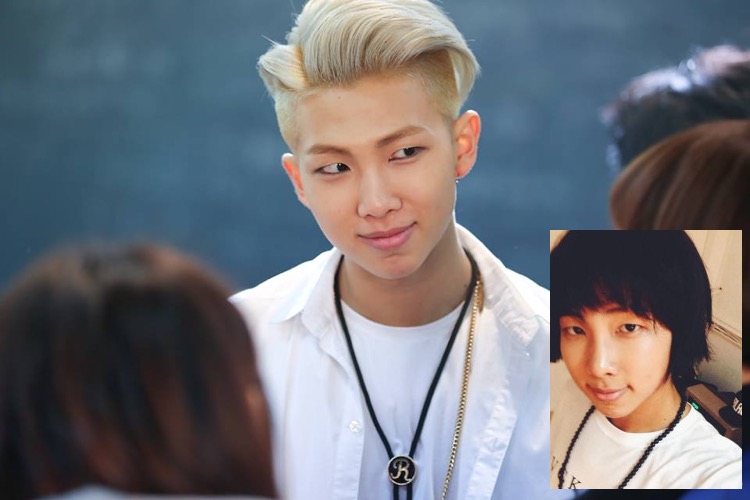 RM is the only BTS star whose plastic surgery rumors have been confirmed. However, he revealed that he did not undergo surgery for cosmetic purposes. As per Big Hit Entertainment, RM faced some breathing issues due to a deviated septum. Thus, the idol had to go through plastic surgery to get it fixed in 2018.
The culture for cosmetic procedures is quite common in South Korea. An article by Zara Stone in 2013 revealed that one out of five South Korean women undergoes some kind of plastic surgery. Thus, it is fairly common to have your facial appearance fixed in the country. Also, neither the rumors nor the confirmations about BTS stars undergoing plastic surgery have affected the fan following of the K-Pop boy band.
Beverly Hills Expert Surgeon Suggests Most Changes In J-Hope's Looks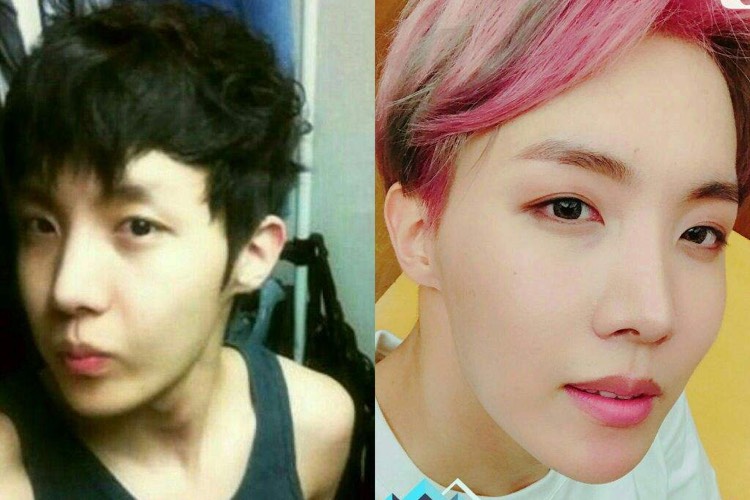 A cosmetic surgery expert agreed to analyze the photos of BTS stars for Digital Music News. Talking about J-Hope, the surgeon revealed that the BTS star must have gone through several cosmetic procedures. In addition, the doctor said that J-Hope's face is not like the conventional Asian face. The expert had spent years working in Asia and researching plastic surgery hubs like Seoul. Thus, he believes J-Hope is the one with most surgeries.
V and Jimin Are The God-Gifted Beauties Of BTS
Meanwhile, expert plastic surgeons have always talked about V's big beautiful eyes. They also claim that eyes like his are almost impossible to recreate. He has big eyes which open from all sides, big eyelashes with unique color, and large white pupils. The expert from Beverly Hills believes that V has not had any cosmetic procedures on his face. He is one of the most handsome BTS members and does not require any facial modifications at all.
Meanwhile, as per another American Surgeon's Tik-Tok video, Jimin is one of the rare celebrities who seem to have had plastic surgery. But in reality, they have not because of the beautiful, gifted features. The Beverly Hills expert believed that Jimin has a naturally attractive face among many K-Pop stars. He stated that it must be pretty minor if he had undergone any surgery to make slight changes to his nose. At the end of the day, the mystery still remains withstanding if these incredibly talented BTS idols have opted for plastic surgeries.
Some rumors have proved to be accurate, while others have just been speculations. Although K-Pop stars undergoing plastic surgeries is fairly common. But it conflicts with the BTS' idea of self-acceptance. Meanwhile, there have been some rumors about Jin and Suga having plastic surgeries, However, no solid facts have appeared as of now. So while it has also been the most famous topic of conversation for the BTS army, the stars' fandom continues to hit the skies.