How To Build A Sex Room Season 2: Sex! The word that causes your cheeks to turn red if said in public is the main theme of Netflix's new reality series How To Build a Sex Room. The title may sound like a title for a DIY YouTube video made for kinky horndogs. But it is not that. The first season of the show dropped on streaming giant earlier this month.
It features Melanie Rose, a well-known interior designer building an ideal space for certain couples to explore and experiment with their intimacy. Ever since the first season was released, many fans have been waiting to find out will there be How To Build A Sex Room Season 2. 
Will There Be How To Build A Sex Room Season 2?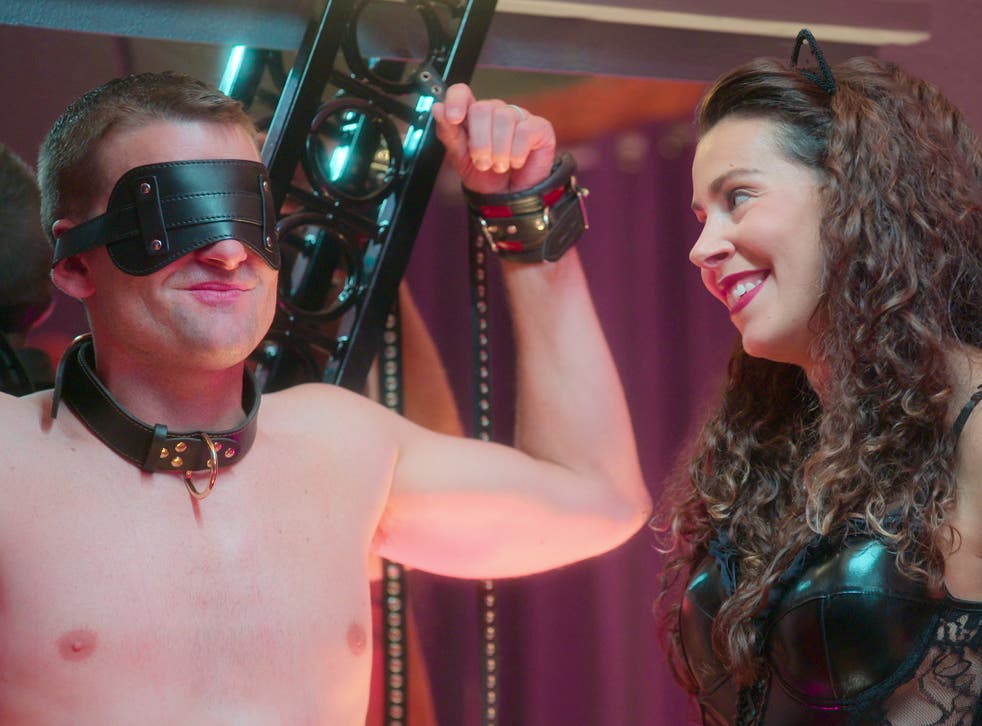 All the episodes of the first season of the reality TV show premiered on Netflix on July 08, 2022. Meanwhile, talking about the prospect of the show's second season, it is still very early to say anything about it. It has been only two weeks since the first season premiered. 
Viewers know that Netflix does not generally renew before a few months to analyze how it has been performing. Moreover, it is evident that the show caters to a very small group of adult audiences and is not made for the masses. But if there is one thing Rober California from The Office taught us, it is that Sex Sells. So who knows, if the first season gathers enough numbers, viewers may soon have How To Build a Sex Room Season 2.
Is The Show Real Or Fake?
Netflix billed How To Build A Sex Room as an unscripted series. This simply implies that nothing we see on our televisions has been pre-planned, and the actors have not been given a screenplay to follow or read from. We can say with confidence that the events on the program aren't pre-determined. And that there is nothing to imply a phony approach after closely examining the series. 
The couples actually shared a lot of their inner worries when discussing their sexual desires. It helped the presentation come across as more genuine. Uncensored insight into each couple's lives is given throughout the program. First of all, instead of having their first encounter with Melanie Rose in a sterile studio setting, the couples invite the media into their own residences and settings. 
Despite the initial impression that the show is extremely vulgar, Melanie doesn't exclusively talk about sex with their clientele. The audience is given a genuine glimpse of everything since she encourages the couples to stress their anxieties. In the show, viewers sometimes see the couple genuinely hesitating when they are discussing their wild sexual desires. However, that gives the show an element of authenticity.
How To Build A Sex Room Season 2 Cast!
The first season of Netflix's adult reality featured the reputed and respected interior designers Melanie Rose as the host. She interacted with the various couple about their needs and wants when it comes to their ideal sex room. Meanwhile, if the show returns with How To Build A Sex Room Season 2, viewers can be sure of Melanie's return. As she did a fantastic job as the host of the first season. At the same time, the sophomore installment will also feature a new set of couples looking to spice up their sex lives on the television.
Also Read Bulletproof Season 4: Why Did The Production Cancel? Sexual Misconduct Allegations On Noel Clarke