In the post-credit scene of Young Justice Phantom, we learn that the Kryptonian trapped in Phantom Zone by Vandal Savage is actually Kara Zor-El, Superman's cousin. After the cliffhanger ending, the fans are eagerly waiting for the release of Young Justice Season 5. So, let's discuss what we know about it.
Created by Brandon Vietti and Greg Weisman, DC Universe's Young Justice is an animated superhero drama series that debuted in 2010. The show follows the team of the next generations of superheroes from the pages of DC comics.
What To Expect From Young Justice Season 5?
Young Justice season 4's climactic moments hint that the season 5 plot will include at least one intergalactic battle. All Kryptonians captured in the Phantom Zone were imprisoned by Vandal Savage within his Warworld headquarters, except for one prisoner sent to Darkseid. Viewers learned that this prisoner was Kara Zor-El, the cousin of Superman.
Mary Marvel's end was also revealed in the post-credits sequence of Young Justice season 4's midseason finale. Both adolescent girls enlisted in Granny Goodness' elite Furies squad to prepare for an invasion of Earth. In addition, Ursa Zod, the new Emerald Empress, is still at large after escaping to the planet Daxam to give birth to her son.
Will The Furies Be The Main Villain O f Young Justice Season 5?
Young Justice Phantoms' post-credits sequence shows that Mary Bromfield accepted her dark side. And adopting the name "Black Mary" and joining Granny Goodness in Darkseid's service. In order to create a new group of the Female Furies with Big Barda, Granny also enlisted Kara Zor-El, a.k.a. Supergirl, a Kryptonian stranded in the Phantom Zone.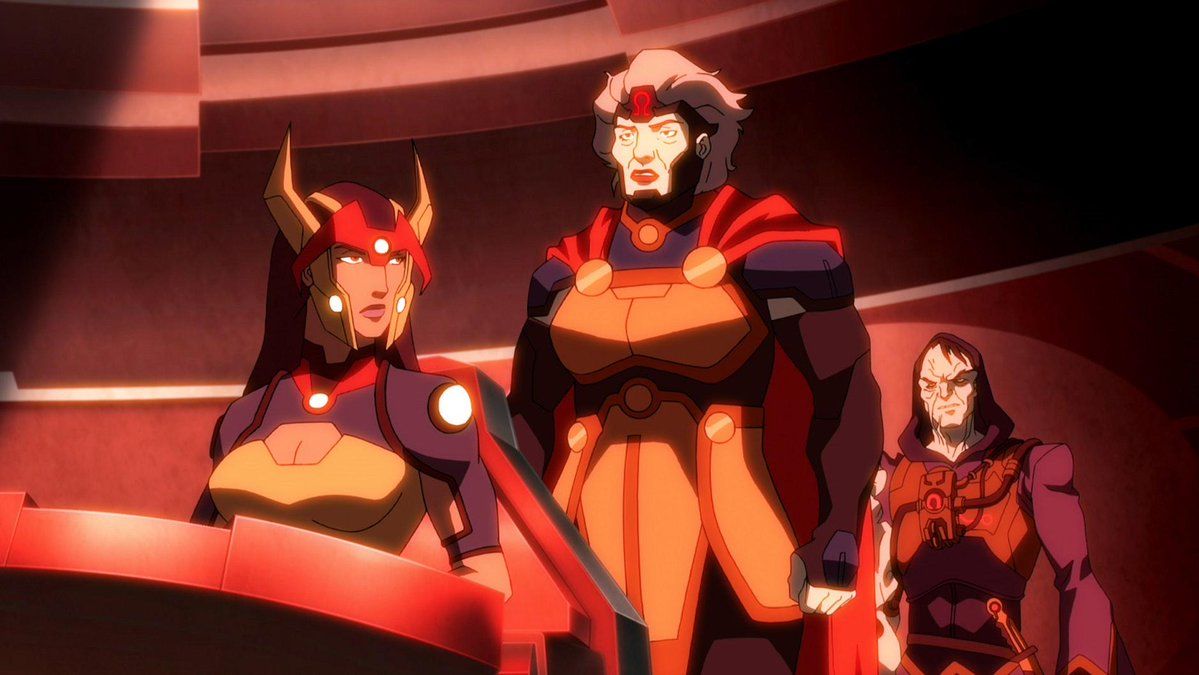 The hint implies that the group will either play a significant role in season 4's primary villains or serve as one. It can get boring to have yet another Superman-related adversary. Especially after Phantoms' complete focus on the mythology of the Man of Steel. The bond between Supergirl and Clark and Conner, though, has the potential to be very interesting. Mary's fall from grace and tense relationship with Zatanna should be particularly interesting. Her struggle with destiny ought to be remembered for all time.
When Is Young Justice Season 5 Coming?
The fourth season of the animated series premiered on Cartoon Network on October 16, 2021, and it came to an end with the final episode of season 4 releasing on June 9, 2022. Meanwhile, in regard to Young Justice Season 5, we may have some bad news for the fans. There has not been any confirmation from the creators about the future of the series. 
However, there are reports going around on the internet that claim that the series has been scrapped after the fourth season. Even though it is not confirmed yet, based on what we know, as much as the fans want it to happen. It seems like Young Justice Season 5 might not be happening.
Also Read Harley Quinn Season 3: First Teaser Video Revealed At DC's FanDome Event! Release Date & Harley's Fate