Amazon Prime's dark and gritty crime drama series following the titular character Harry Bosch from Michael Connelly's popular novel series has been running on the streaming platform for seven long seasons. However, even several months after the seventh season's premiere, fans are still wondering if there will be Bosch Season 8. So, let's discuss everything we know about it.
Bosch Comes A Full Circle!
In some ways, the season finale of Harry Bosch's storyline has pulled the character's journey full circle. He grew up as an outcast in society. He was the son of a lady who was just another sufferer of atrocious crime son. Bosch's mother murder would have gone unsolved if it hadn't been for his years of investigation.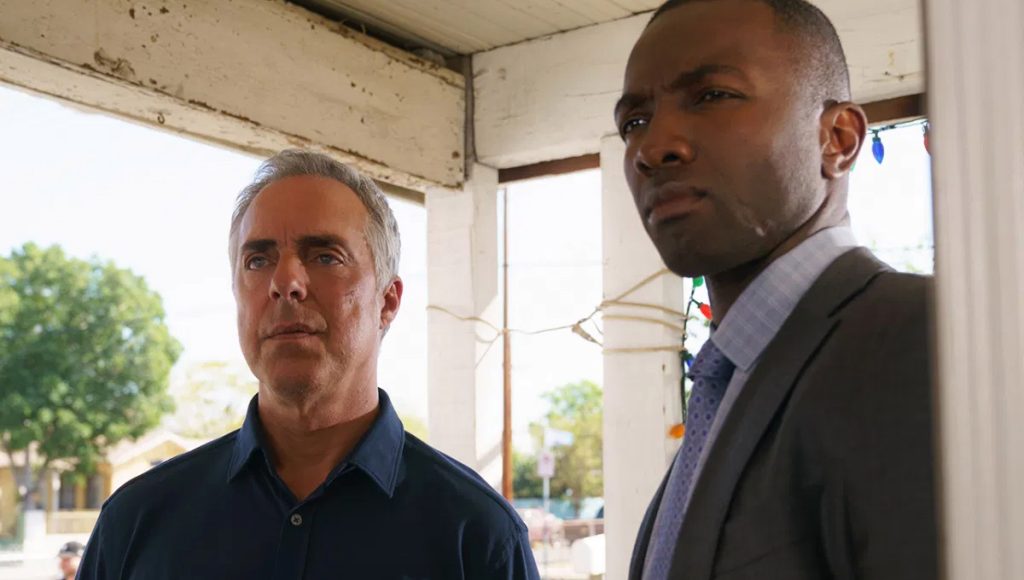 Bosch then went straight to the heart of a system he believed he could alter from within. However, as episode 8 of the show's last season demonstrates, Bosch is set to become an outsider once more, simply another person seeking justice without the red tape, politics, or realists above his pay scale.
Bosch Spinoff Series!
Fans might have a little disappointed knowing that Bosch Season 8 is not coming. However, they are eagerly waiting since it was announced that the world show in the series would be explored more in a spinoff series Bosch Legacies.
The series will draw inspiration from Connelly's best-selling Bosch series novel, titled 'The Wrong Side of Goodbye. Talking about the show, the writer mentioned, "We're really concentrating on one book. It's called The Wrong Side of Goodbye, which is to me, of all the Bosch non-badge books, really is an homage to the great PI writers and novelists."
In 'The Wrong Side of Goodbye,' Bosch is tasked with tracking down a billionaire's alleged successor from seventy years in the past. The spinoff will very certainly follow this narrative in some form. But much of it will be adapted to present times since the program is set in. Connelly has also indicated that Maddie and Money will be more in focus with Harry, with the plot intertwining the fates of these three characters.
Is The Series based On A Real Story?
No, 'Bosch' is not based on true events. And everything about it, including the characters and the LA setting, is made up. 'Bosch' is actually a film version of Michael Connelly's novel series of the same name. Michael Connelly has detailed how 'Bosch' is influenced by genuine events and real people in a number of interviews and conferences. Connelly worked as a crime reporter for the Los Angeles Times before starting to write 'Bosch.' He used to take detailed notes about all the people and places around him throughout his daily work. He would later incorporate all of these into his writing.
Michael Connely states that the name of his main protagonist came from a brief study of the works of the Dutch painter Hieronymus Bosch when he was in college. The artist from the 15th century is noted for his horrific portrayals of human filth and violence. He also discusses how Bosch is a composite of all the cops he has met during his time as a police reporter. Rather than being influenced by a single real-life cop. Bosch's personality has elements of previous fictional cops, and his worldview is similar to that of Connelly. In addition, Michael Connelly claims that most of his stories are based on some truth.
Bosch Season 8 Cast!
Amazon prime's gritty crime drama series stars Titus Welliver in the titular role of Harry Bosch. Jamie Hector essays the role of Bosch's partner Edgar. In addition, the series stars Amy Aquino as Lieutenant Grace Billets, Lance Reddick as Chief of Police Irvin Irving. Other recurring cast members include Gregory Scott Cummins as Detective Moore. Scott Klace plays Sergeant John Mankiewicz, while Mimi Rogers appears as Honey Chandler and Troy Evans plays Detective Johnson.
Is Bosch Season 8 Coming?
The entire seventh season of Bosch premiered on Amazon Prime on June 25, 2021. Now, as far as the eighth installment of the crime drama is concerned, we have some bad news for the fans. The show has been canceled, and there will be no Bosch Season 8. But don't drop your chins just yet. There are reports that makers have already started working on a spinoff series titled Bosch Legacies, and it will carry on the story.
Also read Bosch Season 7 Episode 1: Bosch Will Select A Tough Path! What Will Happen? Know Release Date