Now things are getting tenser than before as The Good Bad Mother Episode 11 still promises to drop a major bombshell related to Mi-joo's kids' father. Well, since the beginning of the show, fans have been curious to unearth this mystery. Many also wonder if Kang-ho is the father. However, he doesn't remember his past, which will continue to create problems for him. But Mi-joo knows everything and will pretend to hide it from the villagers, including Young-soon. As for the latter, she will face a dark fate in the upcoming episode. Let's see how Kang-ho will deal with it.
The Good Bad Mother Episode 11: What Will Happen Next?
Young-soon thinks she can protect her son from his past by burning down all the evidence and pushing him to handle the pig farm. But her wish may change drastically in The Good Bad Mother Episode 11. As per the preview, Young-soon's health suddenly declines, leaving Kang-ho to take responsibility for her. He will decide to follow his mom's order and help her during her treatment process. It will bring mother and son closer to each other. During this time, Mi-Joo will remain closer to Kang-ho and also help him in his worst. But Young-soon won't be glad about this scene.
Meanwhile, Sam-sik tries his best to drive Mi-joo and Kang-ho away from each other. Besides the preview also gives a glimpse of Kang-ho's past. His intentions aren't explored thoroughly. There's something he's hiding from everyone. But only Kang-ho knows about it. As for Mi-joo, she calls herself a bad mother when one of her kids gets ill. The upcoming episode will also focus on the twins' father. Kang-ho is likely their father. Further, the next episode still hints Ha-young will finally break up with Tae-soo when he pressures her to do something on her wedding day.
A Quick Recap!
Previously in The Good Bad Mother Episode 10, Young-soon burned down the hard disk and all the evidence which could remind Kang-ho of his past. She wanted Kang-ho to start a new life. A moment ago, two men furiously entered the farm and started beating Kang-ho, followed by Woo-byeok, who taunted the former and hurt him badly. Young-soon tried to stop this, but Woo-byeok's men stopped her. However, she begged for mercy and revealed that his accident caused his memory loss. So Kang-ho wouldn't be able to hurt anyone. He didn't believe her words, but she ensured she had already burned down the evidence to stop him from recalling his past. While Kang-ho was about to reveal something, it turned out to be Young-soon's dream.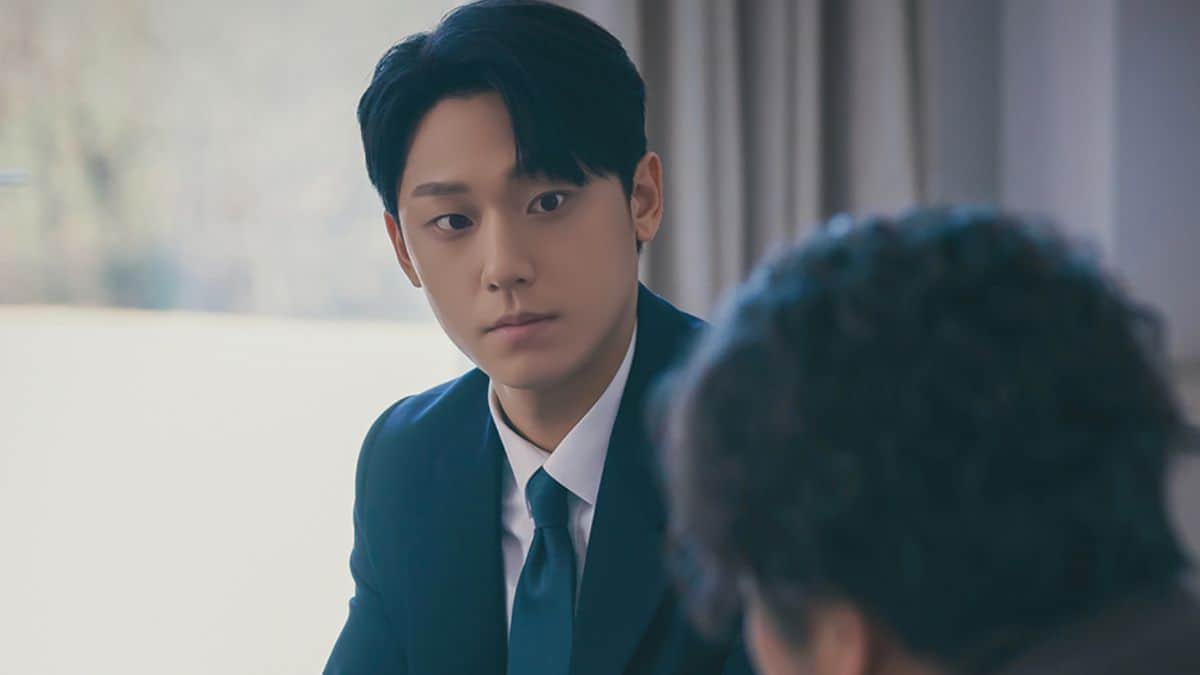 The following day, Young-soon decided to focus on Kang-ho's marriage so he could become a little bit more mature and informed him about getting new pigs the upcoming week. However, the latter asked her whether he could ever be a prosecutor again. It upset Young-soon, and she told him he should forget about his past. Later that night, Young-soon told the villagers to help her set up her son with a girl. Surprisingly, the villagers agreed to help her, and soon Mi-Joo also learned this news. The next day, Young-soon prepared her son to meet his potential wife, and he asked her whether the person was Mi-joo. Soon after the meeting ended, he rushed to see Mi-joo, who was sexually harassed by an older man. Unexpectedly, Kang-ho jumped and saved her as he remembered a few fighting techniques from his past.
The Good Bad Mother Episode 11: Release Date
Although the process is slower, the next episode will bring back Kang-ho's memories. You'll see how things will turn upside-down in the former's life in The Good Bad Mother Episode 11. The K-drama only consists of 14 episodes, so seeing how the creators wrap up Kang-ho's story arc in just three episodes will be interesting. It will air on May 31, 2023, at 9.30 pm KST. You can stream it on Netflix, while the local Korean audience can catch it on JTBC and TVING. Stay tuned. TechRadar247 will keep you updated.