Fans are already enjoying the spicy cold breeze that Love Island Season 10's contestants are giving. Well, no doubt, this season is slightly different from the past seasons as it has brought exes to the table. But fans are more curious to see whom Whitney will select in Love Island Season 10 Episode 5. She's the latest addition to the cast, and no doubt boys are trying their luck to impress her. But it seems like Andre is in a pretty well position as he's the only single here. Apart from them, another couple will face a rocky start. Who will be? Keep reading to find it out.
Love Island Season 10 Episode 5: What Will Happen Next?
The upcoming episode will focus on the chaos that takes place in the closing moment of the previous episode. Well, Matt has made it obvious that he's eyeing Molly. But their first kiss has a different story to tell. Molly isn't a fan of that moment and also complains about it despite urging for the kiss. So Love Island Season 10 Episode 5 will definitely see the trouble between them. Besides, the next episode will also focus more on Zach and Catherine. Well, he is jealous after Catherine and Andre's kiss. So it may create a problem between them. As for Andre, he will be happy to spend time with Whitney, who's still confused about her connection with Andre.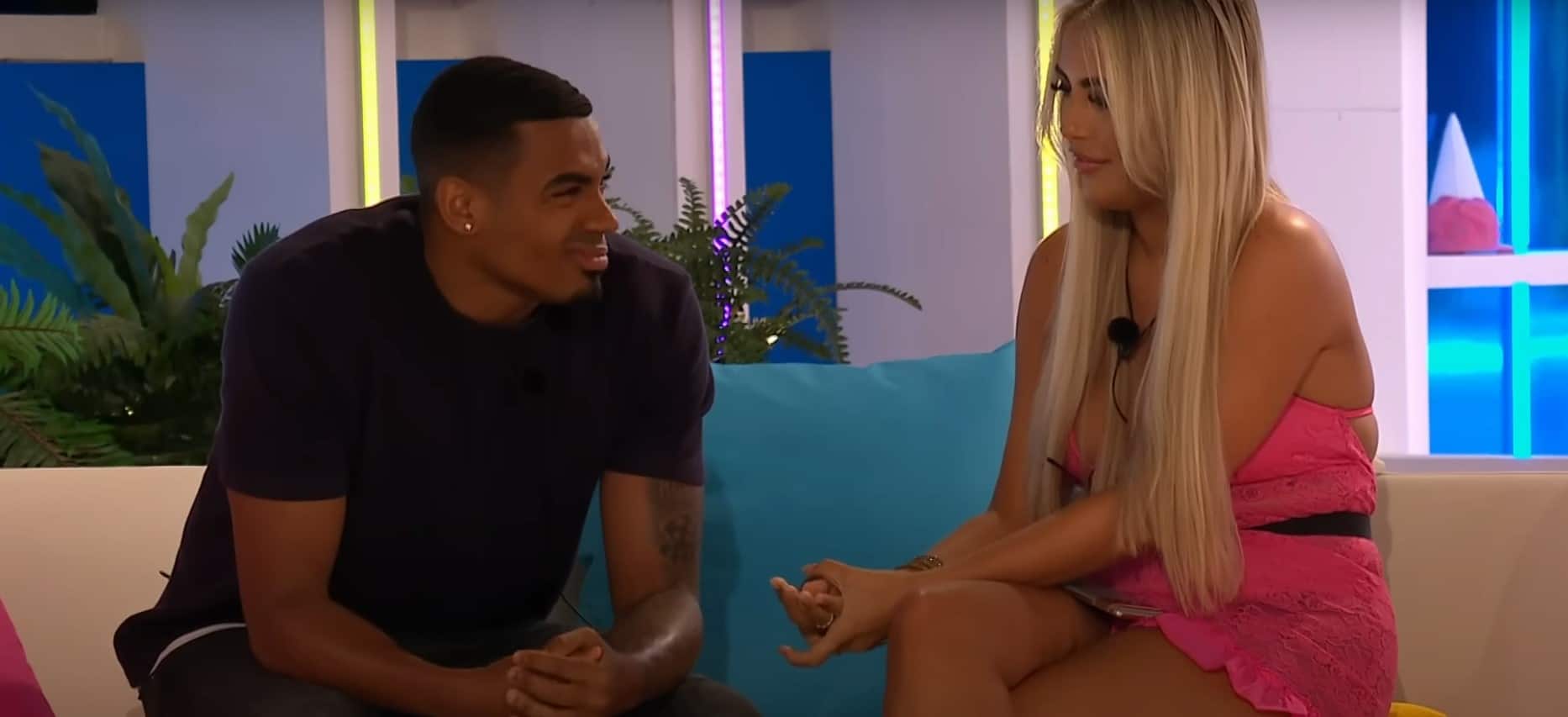 A Quick Recap!
A new single arrived in the villa
in the previous episode of Love Island Season 10. With the arrival of Whitney, things quickly changed in Andre's life. Well, he was the new single in the villa, and soon, things stirred between them. Andre approached him, which led to their first date, and the couple didn't miss a second to turn everyone's heads. However, soon the episode shifted its focus to Zachariah and Catherine as the two shared a lot of intimate and kissing scenes, and fans got a glimpse of some passionate moments during the night. After then, the islanders spent their time together, knowing each other. But it quickly turned things weird.
During the alcohol-free match, Jess kissed Mitchell while Zach, Andre, and the other boys had a pep talk. Soon they started playing beer pong, and George managed to hit the shots. But the beer pong had a twist. Each cup consisted of a kissing challenge, and everyone had to follow it. They all end up kissing each other while following other challenges like piggyback rides and push-up competitions. However, the highlight was Catherine kissing Andre and Tyrique. Meanwhile, Whitney had a light-hearted conversation with Mehdi while Matt was romantically involved with Molly. Matt was a bit straightforward as he wanted to kiss her, and the sexual tension led this to happen. But in a confessional, Molly revealed she was disappointed.
Love Island Season 10 Episode 5: Release Date
The upcoming episode will bring more new challenges to the islanders' plate. Love Island Season 10 Episode 5 will air on June 9, 2023, at 9 pm BST. The all-new episode drops daily except Saturdays. This is because it drops additional footage on Saturdays. It currently remains unclear how many episodes this season has, but you can watch it on ITV. Meanwhile, the US audience can stream it on 9Now. Stay tuned. TechRadar247 will keep you updated.