The latest Days of Our Lives spoilers reveal that many characters are bidding goodbye to the land of Salem before the year ends. Not just leaving, but some characters are joining too. Who are these characters? Going and Coming in? What will be their storylines? Keep reading to know more about this-
Days of Our Lives: Will Horton Is Leaving Salem
Days of Our Lives spoilers say that Will Horton is leaving Salem. He is being written out of the soap opera. In fact, this shocked the actor himself. The character is one of the most loved characters on the show. The man and her other half are affectionately referred to as "Wilson." We can expect Horton's last episodes to air sometime in September 2020.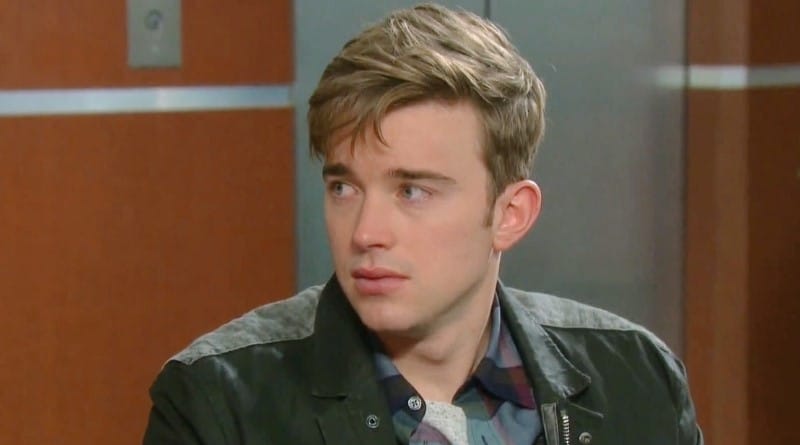 Sonny Is Being Written Out Too!
Sonny Kiriakis, Will's on-screen husband, will be leaving the soap too. The character is played by Freddie Smith. Smith was the one who figured out that "Wilson" is being written out of the soap opera. He did some findings, talked to Massey, and then went to the producer. The actor says that he didn't think it was right for the producers to write them off after nine years. He will leave the show at the same time Will goes.
Rafe Hernandez Is Also Leaving The Show
There are many exits scheduled in Salem this year. Rafe Hernandez is also leaving the land. It will be almost the same time when Will and Sonny exit the show. Not many details about Rafe's exit are out. Will he lose David's custody? Or maybe win it and then leave the town taking the boy with him? Or perhaps he could end up in prison for some crime or maybe end up dying? A lot could happen there.
The Exits Right Around The Corner
It is sometime before Will, Sonny, and Rafe leaves. However, there are some immediate exits scheduled om Days of Our Lives. Chad DiMera is leaving Salem this summer. Although he will come back for Gabi's trial. Abigail DiMera is also going out of Salem for her treatment for hallucinations. She is going away to Florida. As for others who would leave, the list seems to be growing. Here's hoping that at least some of our favourites stay in town.
Emily O'Brien Is Joining Days of Our Lives
In all these dark clouds, there is a silver lining. Emily O'Brien is coming in to join Days of Our Lives. She is coming in to play a character called Gwen. Her episodes will begin airing on June 5. Gwen will initially come in as Claire Brady's friend at Bayview psychiatric institution. But then she will have a connection with Jake in Salem.
Jake has some people who are after him. So, he will track down his ex-girlfriend- Gwen. Gwen is the kind of person who will resolve the issues with all the wrong people. Jake came into Salem only a weeks ago. His uncanny resemblance to Stefan has Gabi thinking that Jake is none other than Stefan. It will be very interesting to see how Gabi reacts when she comes to know about Jake's ex-girlfriend.
Welcome to Salem Gwen! We hope she is able to help Gwen. About the leaving characters, which character will you miss the most? Most of the characters are leaving in September 2020. However, they might come back someday? Who knows? We hope they do. So, we will keep updating this space with all the news as it comes. So, you stay tuned with us for the latest updates. Also, tune in to NBC to watch Days of Our Lives.
How will they be written out, and could they end up coming back someday? Are you worried that there are going to be more exit announcements in the next few months? To find out, will we just have to keep watching the NBC soap opera.