Brooklyn Nine-Nine last season finished airing on NBC sitcom. Now, fans are more anticipated about Brooklyn Nine-Nine Season 8. NBC already renewed the show for its next installment back in November 2019. However, there's a subtle change in its script. Recently, Terry Crew confirmed that season 8 would portray the Black Lives Matter protest. Howbeit the show depicts the black life of cops hilariously. But, now, the cast knows how to handle this upcoming season seriously.
Brooklyn Nine-Nine, created by Michael Schur and Dan Goor, is an American comedy police procedural television series. The series centered around Jake Peralta played by Andy Samberg, an NYPD detective in Brooklyn's fictional 99th Precinct, who's immature yet talented. He often conflicts with his commanding officer Captain Raymond Holt played by Andre Braugher. Moreover, the series won a Golden Globe Award for Best Television Series- Comedy or Musical and two Creative Arts Emmy Awards. Further, the series never miss any chance to portray severe issues in a goofy way. And for this, it got praised a lot by the critics.
Brooklyn Nine-Nine Season 8: Influenced By Black Live Matter Protest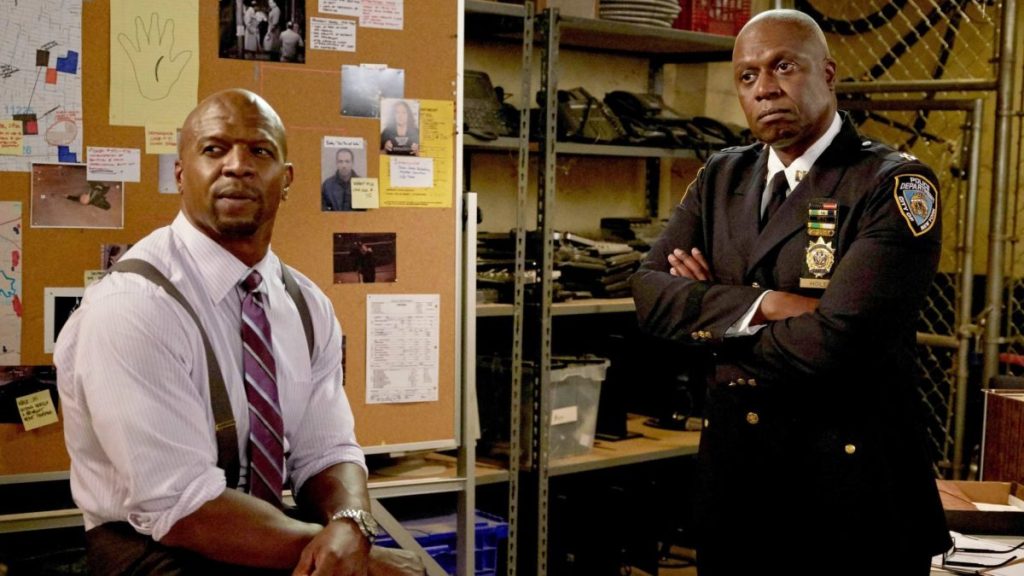 No matter how intense the topic is but every time Brooklyn Nine-Nine cast came up with a new amusing way to entertain its audience. However, this time, the situation is not pleasant at all. According to DigitalSpy, Brooklyn Nine-Nine Season 8 would portray the current case, where George Floyd assassinated in police custody. However, protesters from different countries have been protesting against the brutal and racist act performed by the police. Even many appeal to demolish the police.
However, this is not hidden from the Brooklyn Nine-Nine star cast. In Late Night with Seth Meyers, the show's stars stated: "We all got on a Zoom call the other day, because of what's happening in this country and we were witnessing so many abuses of power. We had some somber talks and some eye-opening conversation about how to handle this new season."
Now, the writers are back to scripting the new twist in the storyline. Howbeit the showrunner Dan Goor lately teased where this season will go to take place. Now, let's wait and watch which storyline it will follow, or will it combine both.
Brooklyn Nine-Nine Season 8: Dan Goor Teased The New Plot
Soon after the show wrapped up on NBC sitcom, the showrunner Dan Goor hinted season 8 plot. He teased that they are enjoying working with Jake and Amy's new child. It's possible that their domestic life, along with their work-life, would be portrayed in the next installment. Dan said: "We're very conscious, similarly to when we coupled them up, that this is a workplace show. While we love doing comedy about them as romantic partners, or as a married couple, or now as parents. Generally, we primarily do comedy about them working together."
He added: "Hopefully, we'll be able to hit a similar balance. Also, I think we'll be conscious of the fact that they have a kid. I think it's an interesting part to have both Amy and Jake be working people. And let them figure out how to balance the career they love with being good parents, which is what they want to be."