The title of The Bold Type Season 4 Episode 14 is "The Truth Will Set You Free." After an emotional episode, the upcoming one will focus on the future of the characters. All of our bold babes are trying to plan ahead for them, but they will undoubtedly need to deal with some obstacles first. The previous episode of the series was really a tough one to watch for the fans. It made some revelations, and each one of them shared their grief. Now, the fourteenth episode will change the tone and mood of the show.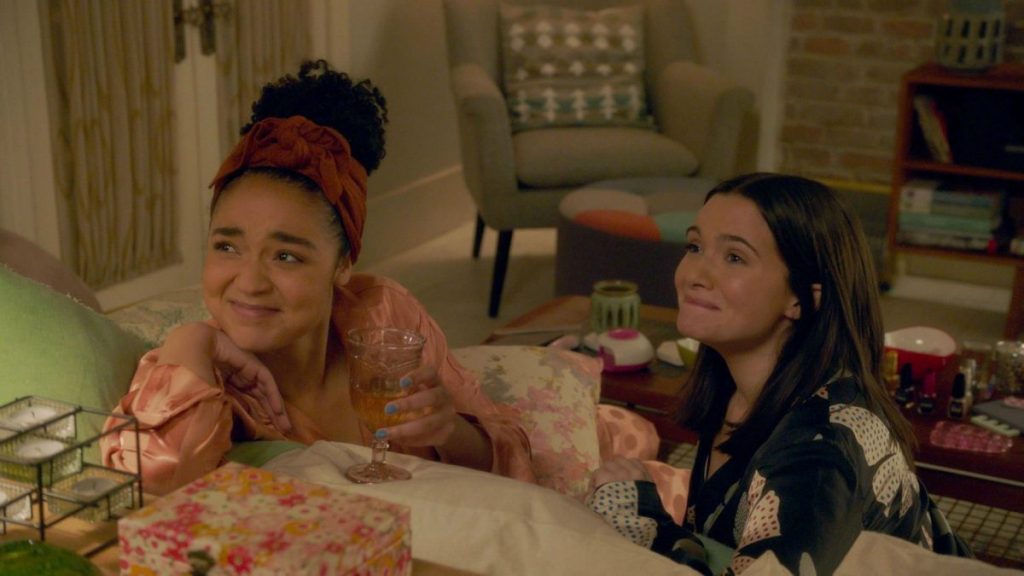 Official Promo For The Fourteenth Episode!
Freeform released the official trailer for the fourteenth episode of the show. Only three episodes are left in this season, and now the story will build the plot for the season finale. The trailer is giving a lot of insights into the next episode, from Sutton refusing to have a baby to Kat deciding the guest for her podcast. In the next episode, the fans will see the bold babes making some tough decisions and confessions. After an emotional rollercoaster, the fourteenth chapter will definitely be a treat for the fans, and you can say that only by the look of the promo. Below our readers can check out the official trailer of the next episode.
What Will Happen?
The viewers will see a lot of big moments in the upcoming episode. Kat's podcast, which allows one to say everything that's in their heart and mind, finds a new guest. She h as to pay the price for starting her podcast by selling personal belongings to buy equipment for it. Sutton made Richard clear that she is not ready for having a child. Meanwhile, Jane is still awkward with her post-surgery body. However, the visit from her father might change her vision. 
Freeform also released the official synopsis of The Bold Type Season 4 Episode 14 along with its promo. It reads, "Jane is not comfortable in her post-surgery body, but a meeting from her father may change her outlook. Sutton and Richard conceive plans for the future. Kat attempts to move onward at work with a podcast, but her debut episode comes with a price."
The Bold Type Season 4 Episode 14: Release Date
The fans should better prepare themselves because a lot of exciting things are on their way. The second last episode before the big season finale will air in the upcoming week. The Bold Type Season 4 Episode 14 will air on Thursday, July 2, 2020, on Freeform.