Netflix has renewed Black Summer Season 2 quite some time ago. The series served as the prequel of the craziest zombie series Z-Nation. It sets years before the incident of Z-Nation occurs. Though it follows a separate story arc still both the series are spiritually connected. Earlier, its filming started in 2019 but then delayed for some apparent reasons. However, it's not declared when the filming for Black Summer Season 2 would resume. Till then, let's wait for further updates.
Black Summer, created by Karl Schaefer and John Hyams, is an apocalyptic fiction drama series on Netflix. The series revolves around Rose (Jaime King) and her crew's quest for survival and search for her daughter. When the zombie devastation was its earliest and fatal condition, she lost her daughter Anna. However, she started a quest to search for her daughter during this deadliest time, where she met a small group of refugees. Rose made a brave move to unite the new hostile world. She also made many cruel decisions, including killing one of her crew members, to speed up their quest, during the fatal summer of the zombie devastation.
Black Summer Season 2: Renewed Last Year
Generally, Netflix takes one or two months to renew the show by considering its target viewership. However, in the case of Black Summer, Netflix didn't reveal whether they were thinking of renewing it. Everything stayed silent until October 2019. In October, people noticed an auction on HollywoodCharityAuctions.com and eBay, that offering people to visit Black Summer's set before they start their shooting for the next season.
Later in November 2019, Netflix confirmed that Black Summer Season 2 is on its horizon. And then, Netflix from its NX account posted a 20 seconds video confirming the second season is returning on Netflix. That reads: "Its official! Black Summer is returning for season 2". Where Rose is looking at the screen with mixed (teary eyes and satisfied smile) expression. And Anna is running towards her mom.
Jaime King as Rose also confirmed this news by posting a video expressing her excitement and happiness for the second season. She tweeted: "I'm so excited to announce Black Summer Season 2 is coming! I'm so proud to star and our incredible cast and crew. And to produce the show (with other co-producers)."
Black Summer Season 2: Production Details
The filming for season 2 started early before the pandemic hit the world. In late November, Karl Schaefer announced that the second season is set to film in Calgary, Canada. Karl tweeted: "We'll be shooting in Calgary again". But, due to the ongoing pandemic, the production is on hold now. And when it will resume is still not clear. So, we can expect that the next season would premiere later this year.
What Will Happen Now?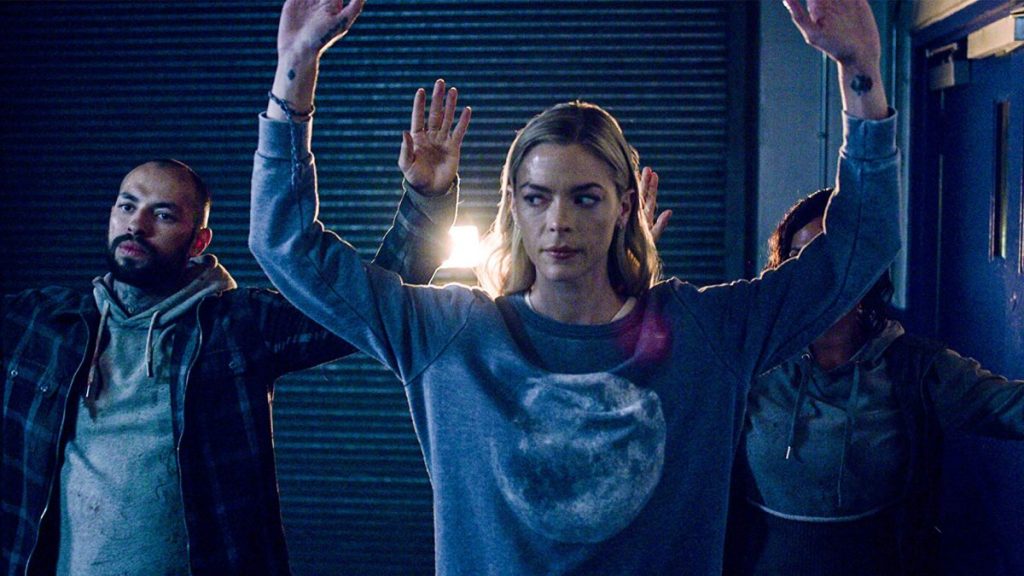 In the previous season, Rose finally reunited with her daughter Anna at the Stadium. However, Rose, Sun, and Spears were the only survivors from their group. Spear's sole aim was to reunite Rose with Anna. Meanwhile, Sun was only looking to leave the group. In the entire season, the whole group struggled to survive from the zombies' mass attack in their quest. But, the series wasn't connecting to its sequel series. It could be possible in the upcoming season to connect and show some events from its sequel series to make it more transparent and thrilling.