The title of Doom Patrol Season 2 Episode 7 is "Dumb Patrol." As the title suggests, the seventh episode will be witty and humorous and will continue the strange joyous theme of the series the fans have viewed so far. It will also carry forward the core storyline of this season and start to build the foundation of the season finale. This show, from the DC Universe, never disappointed its fans, and they also hope that it will continue to deliver humorous and action-packed episodes until the very end. If you want to learn more about the seventh chapter, you're at the right place.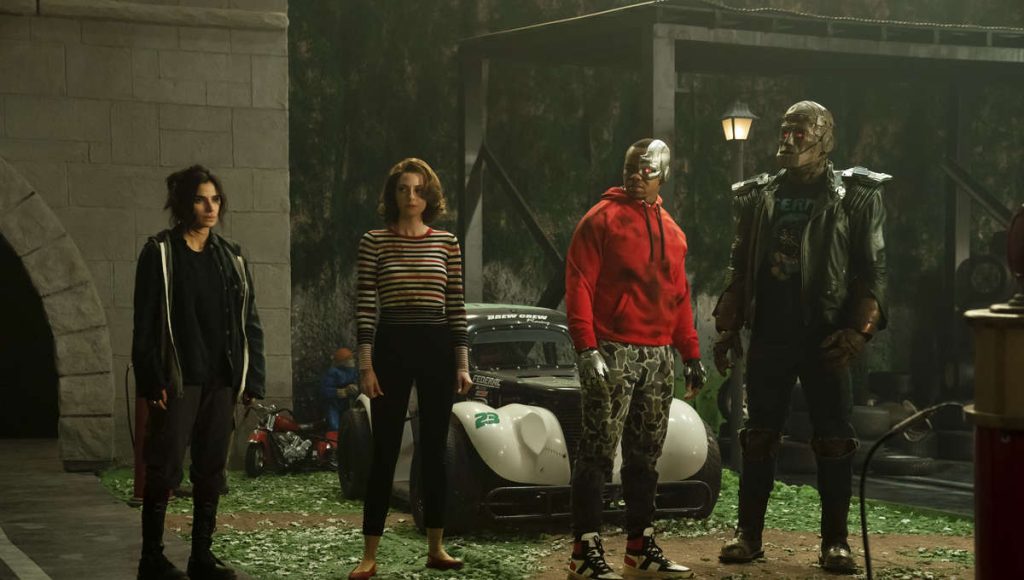 Official Promo For The Seventh Episode!
Since the second season is airing on both DC Universe and HBO Max, we got the promo for the upcoming episode of it. And according to the trailer, the seventh episode will be a lit one. It is enough to make you interested in the seventh chapter. The promo consists of some funny and some moments which are presented playfully. The creators hit the teaser's right spot since they already know the viewers are in love with the tone of the series. The episodes are a great blend of entertainment as well as emotions. Below our readers can check out the trailer.
Doom Patrol Season 2 Episode 7: Plot Details!
So far, the second season is also exploring the dark side of the story without losing its wonderful weirdness. Dorothy has played an essential role in this season, and that will continue in the seventh episode as well. The next one will feature a story about a mystery box with Mr. Nobody in the center of it. The fans can anticipate seeing a lot of twists and turns in it as well. It will feature some serious and some witty moments.
The creators also released the official synopsis of Doom Patrol Season 2 Episode 7 along with its promo. It reads, "While Niles goes north to locate Dorothy's mother, the Doom Patrol embraces their inner morons after getting a mysterious package." Miranda will try to save Doom Patrol from turning into Dumb Patrol after the arrival of the package. 
Doom Patrol Season 2: Release Date
The fans should get ready because they are about to see some moments in the next episode that they will remember for a long time. Doom Patrol Season 2 Episode 7 will air on Thursday, July 23, 2020, on DC Universe and HBO Max.