The title of Fire Force Season 2 Episode 5 is "Corna." (Yes, it's not Corona). The second season of the anime series finally started to pick up the pace. Things are heating up between the characters, and as a result, the viewers will witness fierce combat in the next episode. We already saw a glimpse of this intense battle between Inca and Charon. However, Inca was saved by Shinra, who will now battle Charon in the fifth episode. From now on, the series will only grow more and more intense.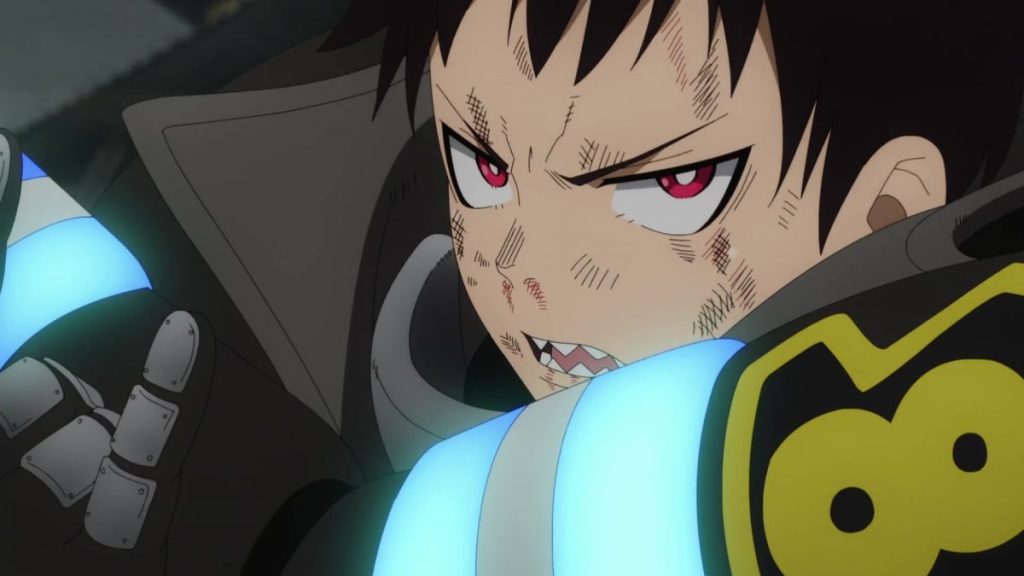 Fire Force Season 2 Episode 5: Preview!
White-Clad Charon is dominating the fight even against Shinra. In the fifth episode, Shinra will try to figure out how to defeat an opponent this strong. However, it seems like Shinra has something up in the sleeves. In a battle to save the fifth pillar of Adolla Burst, Shinra is ready for anything and everything. The fight between them will grow intense as Shinra will go all out against Charon.
In the preview of Fire Force Season 2 Episode 5, we will see that Shinra isn't able to lay a single scratch on his opponent. And he already will use most of his lethal attacks from his arsenal. But in the sneak peek of the next episode, it was shown that Shinra understands the secret of his opponent's power. There is a ray of hope because he still has a move remain that can finish Charon. Yes! Shinra is yet to use his finishing move against him. And he is quite confident that the blow will finish the battle once and for all. However, Charon doesn't think so. It is quite certain that the fifth episode will decide the winner of this fight.
What Has Happened?
In the fourth episode, the viewers saw the continuation of the battle between Shinra and Charon. While Shinra's purpose was to save the fifth pillar, Inca didn't want to be rescued. At the exact moment, the additional members of Company 8 are having trouble handling the enemies. Captain Obi requested the help of the other Fire Force right before things become uncontrollable. The support came to back them up, and they also discovered the one controlling their enemies. Meanwhile, Arthur is now having a one-on-one match against Haumea.
Meanwhile, Shinra trailed Inca, but he was hindered by Charon, who already got Inca. Shinra recognized that his speed is not useful against the foe in front of him. Because of this, he chooses to use the unique technique that he acquired called Corna. 
Fire Force Season 2 Episode 5: Release Date
The fans are getting excited to watch 'Corna' as it will be decide the winner of the battle between Charon and Shinra. Fire Force Season 2 Episode 5 will hit the TV screens on August 1, 2020, in Japan and on July 31, 2020, in other regions.