Alejandra Reynoso, the voice behind monster slayer Sypha Belnades teased that Castlevania Season 4 is going to be amazing. Castlevania is a fantasy series that soon became popular not only in teenagers but also won many hearts of adults. In March 2020, Netflix confirmed Castlevania Season 4 is on its horizon. However, everyone was curious to know how far its filming is completed and when they could watch their favorite fantasy show. Well, get your nerves to check as Reynoso revealed some major updates about the upcoming run.
Castlevania, created by Warren Ellis, is an action-drama animation series on Netflix. The series based on Konami's Japanese video game series of the same title. It follows the 1989 period when the people of Wallachia kill the vampire Vlad Dracula Tepes's (Graham McTavish) wife. His wife, Lisa Tepes (Emily Swallow), burned at the stake after falsely blamed for doing witchcraft. After then Dracula announces that all the people living in Wallachia will pay for this. He summons a demons army that spread all over the country and led people to live fearful and distrust lives. To fight this, Trevor Belmont (Richard Armitage), an outcast monster hunter takes action against Dracula's forces.
Castlevania Season 4: Alejandra Reynoso Revealed Production Details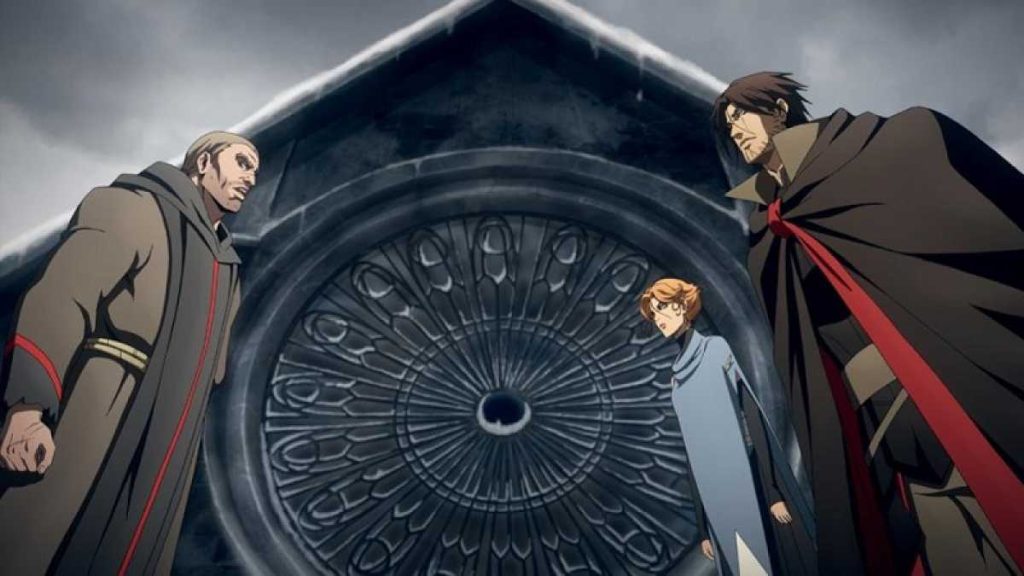 In March 2020, Netflix renewed Castlevania for Season 4. On which Reynoso teased that the production is still in motion. She also teased that things would be wonderful and compelling than ever in the fourth season. She said that the creative team at Powerhouse studios is working hard in creating the fourth season. Some amazing and talented individuals lead the team.
Deats Brothers Are On Board
Reynoso confirmed that Deats Brothers are looking after the making of the fourth season. They are handling every minor and major thing in which they are so good at. Well, their entire team is brilliant and talented. All of them are busy creating every single piece to look great and tempting. Not only the art but also the storyline is the biggest point of attraction. That doesn't matter how small the character is. The team is still working to make it look stunning.
She said: "Deats Brothers are heading that ship, and they're wonderful captains. The whole team behind the project is so great and so talented. (They) devoted to making the best piece of, not just art, but it's a great story, and they're great characters. There's no single character in that. No matter how small they may be. That's just a two-dimensional character, which is fabulously exciting."
Animation Is More Than A Genre
Castlevania is something beyond the genre. Reynoso said that it is fantastic to see how much everyone loves the series. From the start, the series isn't consigned for kids only. That tells a specific story keeping only them in mind. It had a broad vision for its plot. The series has been focusing on creating things which adult can also like. Now it has returned with more compelling stories and characters that are popular in adults as well.
Reynoso continued: "It isn't limited to just being for kids and telling a very specific kind of story. You've seen a huge revival of that. I feel like (the series) was very much at the leading edge of that, back in the first season back in 2017.