Young and the Restless is now back on track. The production house has started airing new episodes of the soap opera. These episodes are full of entertainment, drama, and everything else. To increase this dose of drama, one Young and the restless veteran- Eileen Davidson is coming back on the soap opera. Why is she coming back? What will be her storyline? Here is everything you need to know about it-
Young And The Restless: Eileen Is Coming Back
The latest Young and the Restless spoilers reveal that actress Eileen Davidson is coming back to Genoa City in the next week. She will be coming back to the poetry character Ashley Abbott. Davidson will probably get back on screen on Friday, August 14. She will return on the screen with Jack Abbott (Peter Bergman). In the episode, the duo will be reminded of their family's dark history. However, there is no official news on whether she would or would not be on screen this week.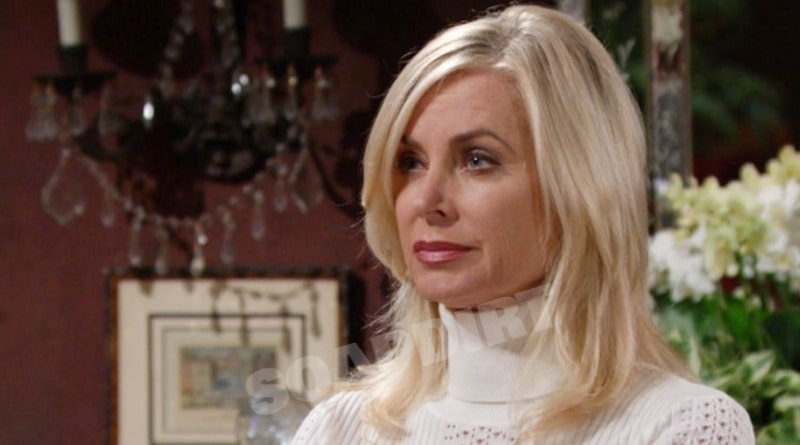 Why did Davidson Leave?
Davidson officially left Genoa city back in 2018 after being associated with the soap opera for almost 36 years. She even won an Emmy award for character Ashley in the same year. When she went away, there were numerous rumors about why she had left. Some rumors speculated that one of the reasons was that she was unhappy with Young and the Restless' then executive producer and writer Mal Young. 
Davidson Revealed The Real Reason
Putting an end to all these rumors, Davidson revealed why she left. In an interview with Soap opera digest in 2019, she announced that she had decided that she would leave about a year before she left. There wasn't much for her to do with Mal. He wasn't even the head at the time.
Davidson continued to say that she was feeling exhausted and really consumed with memorizing all the lines. She was doing a lot of homework on the weekend. She said that she had been doing all this for very long, and she wanted a break from being somewhere all the time. Hence she decided to leave. However, everyone at Young and the Restless was quite devastated with the decision.
Talking about Mal Young, she said that he was really disappointed with her decision to leave the soap opera. In the interview, she revealed that Mal was unhappy and sad. He told her that he loved writing for her and that she was one of his favorite actors.
Welcome back, Ashley. All our best wishes to the actress. Are you excited about this comeback? Tell us in the comments below. It will be interesting to watch what the actress brings to the table. Young and the Restless is back on the airing schedule. Don't forget to tune in for all the entertainment. Also, stay tuned with us for all the latest news and updates on the soap opera.