The fans enjoyed the three beautiful runs if Anne With An E. Even after that, in November 2019, Netflix and CBC jointly decided to cancel Anne With An E Season 4. The announcement came soon after the third season aired on the network. The series creator and team said a bitter goodbye to everyone. But, the fans are going insane with this decision. Many took on social media and started asking to bring a satisfying conclusion to Anne Shirley's journey. Shortly, they came up to commence a campaign to revive Anne With An E Season 4. However, things aren't in good condition. Let's see whether it would bring fortune to the series or not.
Anne With An E, created by Moira Walley-Beckett, is a coming-of-age drama series on CBC and Netflix. The series is based on Lucy Maud Montgomery's 1908 children's classic novel Anne of Green Gables. In 1896, two siblings Mattew (R.H. Thomson) and Marilla Cuthbert (Geraldine James), decided to adopt an orphan boy to help them in farming on their ancestral farm. When Mattew went to pick the boy, he finds Anne Shirley (Amybeth McNulty) a 13-years-old talkative, high-spirited, bright girl. He decides to bring Anne with him instead of the boy. However, Marilla doesn't trust Anne at first. But, with time, she accepted Anne as a part of their family.
Anne With An E Season 4: Fans Campaign Reach Its Zenith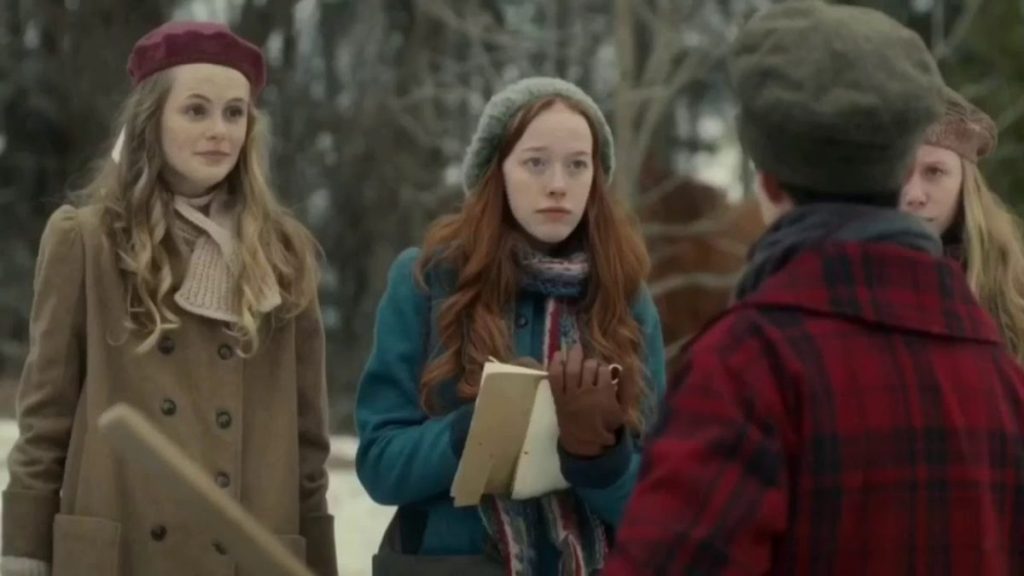 Soon after the networks joint statement announced that the third season would be the final run, many fans started a campaign to revive Anne With An E for its fourth run. The #RenewAWAE has been trending in many countries, with many fans created fan-pages on social media platforms to promote the renewal of the series.
Within a month after the series' abrupt cancellation, Netflix's U.S. and U.K. accounts flooded with comments like "Announce Anne With An E Season 4!" While some devoted fans have paid billboards in Time Square, Texas, and Canada to promote the campaign. Their efforts didn't stop here. It soon turned to the online petition where every minute new signature is adding.
The Petition Reached A Million Signatures
The devoted fans created a petition "Renew Anne With An E for Season 4!" hoping that the networks would renew the series for its fourth run. In June, it touched 600,000 signatures, and soon on July 25, the petition hit 1 million signatures. At present, the petition has reached 1,141,681 signatures, which are increasing every minute.
Surprisingly, it turned into the most extensive campaign for the show's renewal in the history of Netflix. Meanwhile, the series creator praised fans for their remarkable achievement. Despite such attempts, it doesn't seem that it has changed a single bit of CBC and Netflix's decision. Both the networks are firmly sticking to their decision.
Reason For Canceling The Show
Despite the show's tremendous success and diverse showcase of history, the show is sometimes ahead of its history. In the third season, Anne and her classmates were standing in front of the Town Council holding posters. That reads, "Freedom of speech is a human right" to protest their school issue. However, the third season set at the beginning of the 20th century. How could the school children living in rural islands be politically forward and ahead of their time? Thus because of these anomalies, the networks decided to wrap up the series.