The title of Black Clover Episode 139 is "A Witch's Homecoming." After the thrilling events of the previous episode, Asta's journey to become a Wizard King will advance in the next chapter. The fun and adventure will continue, and the viewers will get more surprising moments. The fans of the anime are already excited about the next episode as it will feature a witch. And it is always interesting to watch witches in the anime. Continue reading to know all the latest details about the upcoming episode.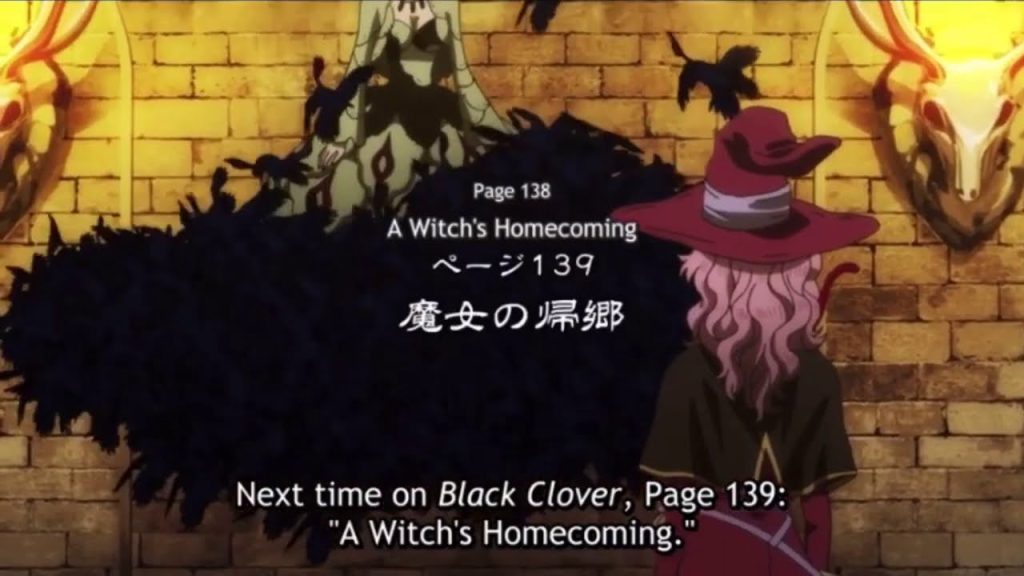 Black Clover Episode 139: Preview Out
The next episode will feature a small girl saving animals in the forest from the evil monsters. And then she accidentally met the Witch who is actually controlling those monsters. The creators released the promo for Black Clover Episode 139, and it looks quite interesting. The Witch appears to be a real danger for the girls.
They have to deal with some plot and solve it. According to the spoilers, the fans might see Yami in acti on in the next episode. He was having a drink in the bar when someone approached him to deal with the Witch. And the last second of the promo says, "The drunk's one is going home too?" Therefore it is possible that the fans will see an intense battle between Yami and the Witch. 
What Has Happened So Far?
Zora got the white flowers and visited his father's grave. He then puts them near the grave. He finds out one more flower near his father's grave, and he believes that it is from someone from his village. Zara was the jewel of Tolsa village, and he was the leading peasant Magic Knight. Meanwhile, Zora learned a boy training nearby, and he sees him using a magic spell without a grimoire. Zora thinks the boy has potential.
Zora took that boy to his father's tomb, and he comforts Ina. Later, Ina helps his dad, and he permits him to go for training. Kaito shows up for vengeance. He was using a powerful magic item. Kaito strikes Ina, and Zora came and closed the attack in time. Ina tried to describe, and Kaito came and informed his father not to be fooled by Ina. Kaito's father connected with Ina's father in combat and Kaito's father took the loss.
Black Clover Episode 139: Release Date
The next episode of the anime will air next week. Hence the fans have to wait for a few days. Black Clover Episode 139 will release on Monday, August 17, 2020, on Crunchyroll with original Japanese audio. To watch the English version of the episode, the viewers can tune in to Funimation.