Ozark Season 4 is on its way to drive the fans one last time to another thrilling and bloodshed adventure. Despite the series set to its end journey, many fans are curiously waiting to know what will happen next. Will Marty (Jason Bateman) and Wendy Byrdes (Laura Linney) continue their money laundering journey that costs nothing but their closed one's demise? Or will they return to their healthy lifestyle which they never lived in the process of making a hand full of money? Well, whatever the path they would select, it indeed spins the world of its fans. However, to boost the fans' curiosity and excitement, Sofia Hubiltz, who plays Charlotte Byrdes, teased the Byrdes family's new turn.
Ozark, created by Mark Williams and Bill Dubuque, is a crime-drama series on Netflix. It follows a couple's money laundering scheme for a drug monopoly that goes wrong. So, the financial advisor Martin "Marty" Byrde suddenly relocates its family from the suburban Naperville, Chicago to Lake of the Ozarks, Missouri, to try another money-laundering scheme. However, when the Bydres reach Missouri, they shortly indulge with some of the local criminals. These include the Langmore and Snell families. However, later the Bydres deals with Kansas City Mafia that turns their life on a different path.
Ozark Season 4: What New Twist The Byrdes Will Face?
Sofia Teased Her Return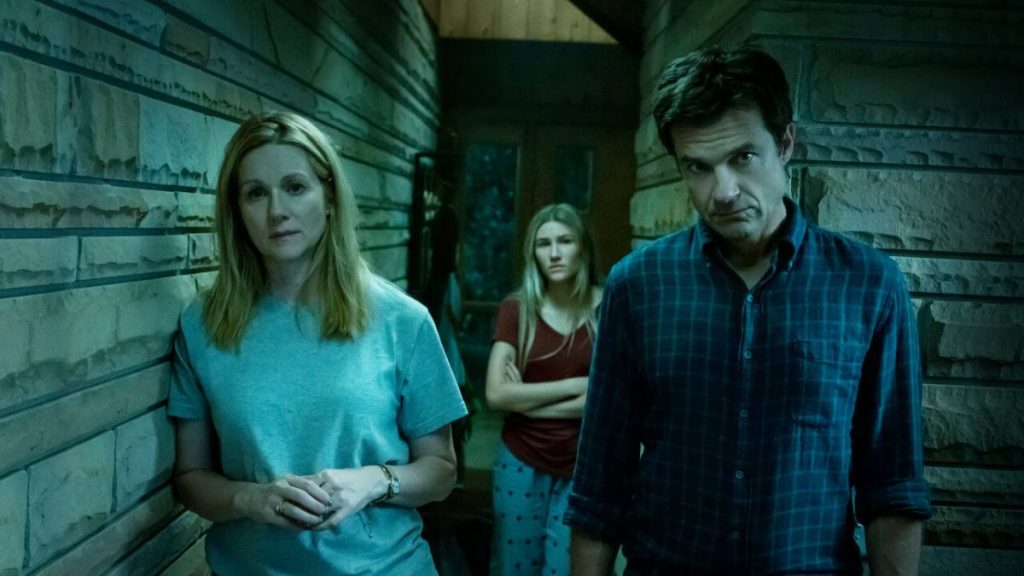 Sofia has been a bulwark for the Byrdes family since the very first day they arrived in Ozark. Marty and Wendy's innocent teenage daughter has grown up as a cunning and strong young adult who's thoroughly familiar with her parents' dirty deed. Sofia is now ready to resume her role Charlotte Byrde one last time. However, what would happen to her and her family members is still a mystery.
Ben Davis' Fate Is In Danger
Although Sofia didn't reveal much information about the next chapter. But the showrunner Chris Mundy confirmed in the virtual PaleyFest 2020 that Ben will not return. As Mundy said, he loves the fans' theories and their love for Ben. But, sadly, there's no point for his return. They killed him in the previous season, and there's no going back to give it another shot. However, Laura teased it like what happens with Jon Snow (Kit Harington) on Game Of Thrones. So could it mean that Ben might return?
Ozark Season 4: When Will It Premiere?
As many fans came up with different theories for the fourth season, the same happened with its release date. However, Sofia's recent post has pointed towards Ozark Season 4 release date. As we know, Sofia loves to build thrill amongst her fans as she does in the last month. On which she posted a snap with Julia Garner remembering the on-screen time. So does she did this time by sharing Ozark Season 4 promo image? Would it mean that the fourth season will land soon on Netflix? However, the streaming platform has stayed mum on that.
Besides the black and white picture of "O" with the number four, Sofia teased "coming soon" indeed, Ozark Season 4 would land soon. But when is still unknown. However, Ozark fans' comments flooded on her post in no time, asking about the premiere date. Although no one got their answers for what they were looking for. But, considering the current health crisis and as production is still underway, Ozark Season 4 would stream later this year.