Earlier this year, Showtime has amazed everyone by announcing Shameless Season 11. Chicago's Gallagher family that has won many hearts with their dramatic stories and witty comedy, is coming back to give you some joyful moments. Unfortunately, it would serve as the final season of the long-running comedy show. Initially, the series scheduled to air this summer. But, the COVID-19 outbreak has changed the plans. As you know, the production halted in March, and things got tense in these months.
But, now, you can breathe a sigh of relief as the entire cast has returned to the sets to shoot Shameless Season 11. However, we haven't been through much news about the eleventh season so far. The cast surprised us by posting some behind-the-scenes updates. Now, the long wait is about to over as the entire cast has returned to play their character in the next season one last time. But, the filming would take more time to wrap-up than its prior schedule.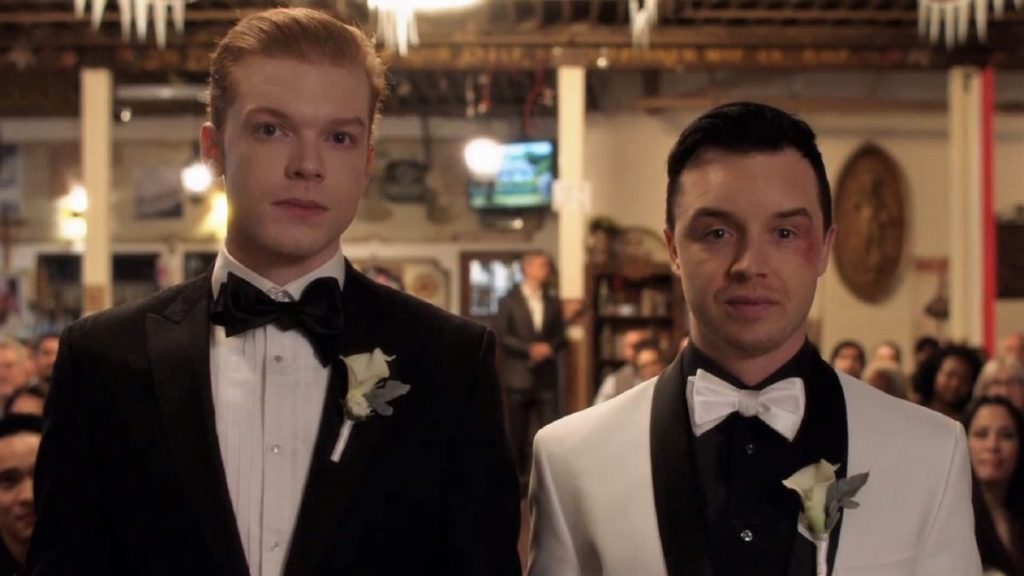 John Wells, the executive producer, also shared his excitement for the renewal of the eleventh season. John said they had a fantastic experience portraying the Gallagher family's lives. They are blessed that they got another chance to wrap-up the show.
Shameless Season 11: How Things Will Change In The Next Season?
Noel Fisher Teased His Return
The last season has seen some exciting upgrades in Noel Fisher's Mickey Milkovich and Cameron Monaghan's Ian Gallagher's life. However, they both started the season in prison yet managed to release at different times. After avoiding taking revenge from the Mexican cartel, Mickey decided to live his life peacefully with his boyfriend, Ian. Shortly, the series took a cheerful turn where Micky and Ian decided to tie the knot.
Finally, they are married, but the hostile Terry ruined their honeymoon. However, both managed to deal with the nightmare without any physical harm. But it's nice to know that they are safe and back to challenge everyone. As their new picture indicates, they are ready to mess with those who spoiled everything in the previous season.
Emma Kenney Shared Some Loving Moments
Emma Kenney has been actively sharing some behind the scenes posts on her Instagram. Shameless Season 11 has officially begun filming on September 8. From then, Emma is highly active in teasing some upcoming spoilers.
Recently, she shared her picture with her on-screen daughter Presley Schrader while hugging her from the back. Well, that's not enough. Emma has been sharing some glimpse with all the girl gangs Elise Kearny Eberle, Shanola Hampton, and Kate Miner.
Shameless Season 11: When To Expect?
The upcoming season has begun filming in early September. So, we can expect that there is plenty of time for the show to return. Emma recently teased that Shameless Season 11 would air in early 2021.