Succession star Nicholas Braun teased some latest details during the Emmys 2020 pre-show. He stated that the entire cast will soon return with Succession Season 3. However, he stopped in the middle before hinting its release date. Although this year has delayed everyone's plan. The upcoming year would be more action-packed and full of drama as teased by Nicholas. In the last season Logan Roy, the family patriarch, asked for a blood sacrifice to save Wayster Royco from the current crisis. However, the real twist came out when the person revealed their real intentions.
Succession, created by Jesse Armstrong, is a comedy-drama on HBO. It revolves around the Roy family and their global media company Wayster Royco. In which, Logan Roy's children fight to control the empire after finding their father's bad health. However, despite his lousy health, Logan struggles to maintain his position and save his empire from collapsing. As in the finale, he told his first son Kendall Roy to cover-up the scandal to protect their company.
Succession Season 3: When Is Filming Expected To Begin?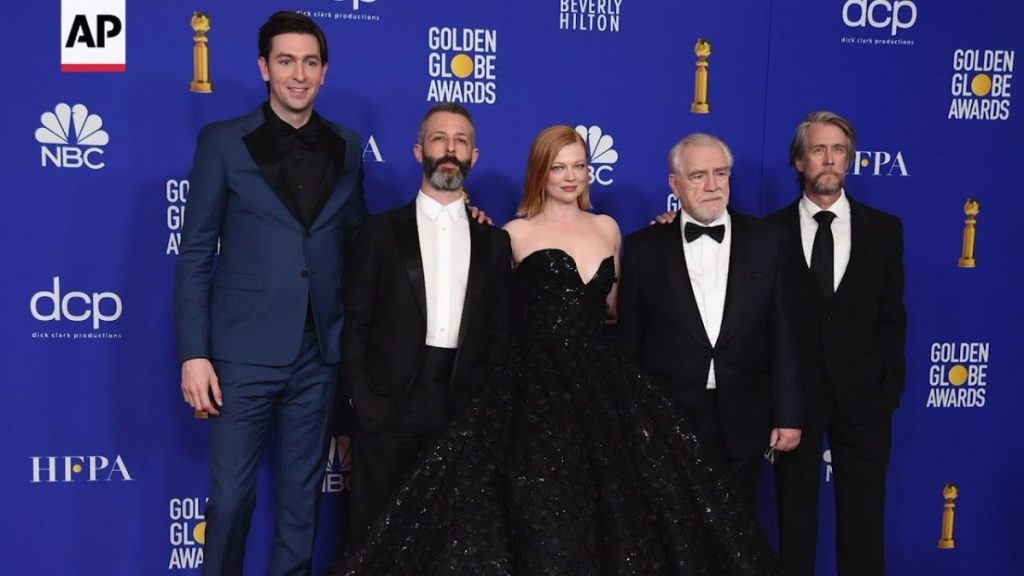 Recently, in the Emmy 2020 pre-show, Nicholas confirmed that soon they would return to set. Nicholas added that they would resume filming for the next chapter in a few months or maybe next year. Jesse Armstrong also assured their fans that filming would begin as soon as everything settles down during the Emmy Awards. Jesse added that they already mapped the chapters. So it's likely to start filming in the fall-winter. Thus fans can expect their favorite show to air somewhere in late 2021.
Succession Season 3: How Things Will Change In The Next Season?
Although the Emmy moderator on Sunday night ordered the press not to ask about the third season. Still, a reporter sneaks how the next season would look like. Succession Season 3 would delve into the topic of diversity, as mentioned earlier by the creator. However, how things would proceed is challenging as the show is entirely based on the white American family.
Jesse said that it's crucial to bring such a topic in the show. It's when you know the show is all about a white billionaire family and the media tycoon. There are a few things which they can do and a few things which they can't. Jesse clarified that some of the places in the show depict how America looks like. However, there are some parts too which are irrational and unrealistic. So, it's necessary to change the perspective.
Succession Season 3: Won Handful Of Awards For Its Previous Season
Like Schitt's Creek, Succession was another show that won seven Primetime Emmy Awards for its previous season. In which, Jeremy Strong won Lead Actor in a Drama Series. Meanwhile, Nicholas Braun was nominated for the Best Supporting Actor. The show has also won awards for Best Drama Series. Strong discussed the diversified and creativity from Emmy's virtual backstage. He appeared just before the double-winning award creator Jesse Armstrong.