The Emmy winner Yahya Abdul-Mateen II spilled the bean on Lana Wachowski's The Matrix 4 script. Many anticipated projects have been delayed due to the apparent reason. However, you'll be glad to know that Lana is returning with another Matrix movie in the upcoming year. However, this time things would be quite different from what you have seen till now. Further, several newcomers would join the franchise, one such is Yahya Abdul-Mateen II, who recently revealed how the fourth movie would change everything.
The Matrix, created by Lana Wachowski, is a science fiction action-packed movie. However, the trilogy wrapped up with The Matrix Revolutions. But, Lana believed that there are more stories left to portray in the iconic franchise. However, Matrix 4 is still a mystery so far as nothing has revealed about it.
The Matrix 4: Yahya Abdul Shared His First Reaction After Reading Script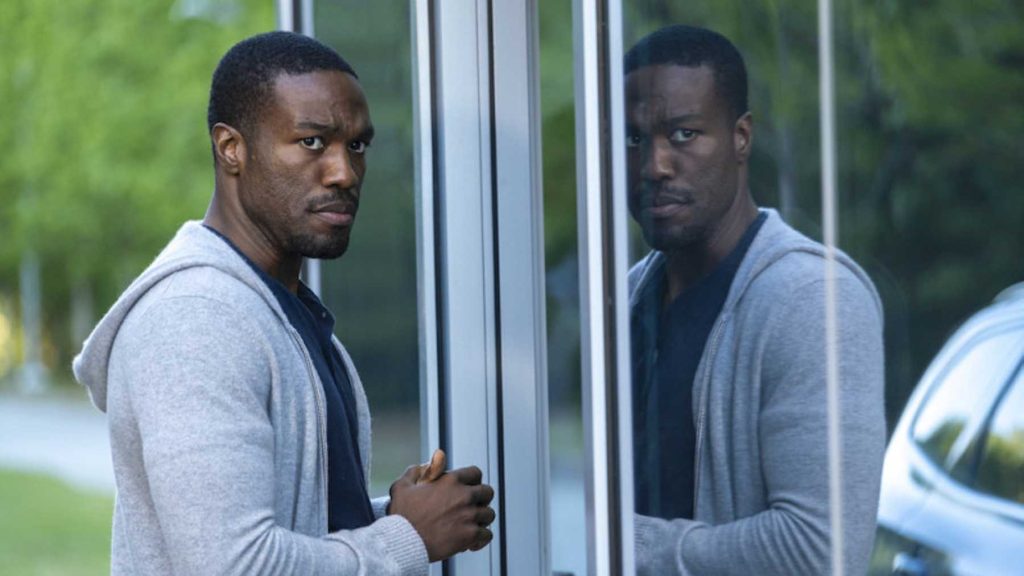 In a recent interview, Yahya revealed that he was amazed after reading the entire script. He said his first reaction was "Wow," he likes the script and firmly believes that everyone would like it. Apart from his response, Yahya has also teased some of the stories about the movies' energy.
It Would Be A Perfect Blend
Yahya continued that the next movie is somewhat different than what people have watched earlier. However, they would feel the same energy that they experience in the past film. The writers have wisely blended up the theme with a different storyline. In which you would amaze to see things which you haven't imagined yet. Speaking on the storyline, Yahya said people would discover what they want, and they would surprise to know what they received after watching the story.
Yahya Shared Some Sweet Sentiments
Yahya further went on explaining his first meet up with Wachowski. His first meeting also paced to some sweet emotions regarding The Matrix 4 and the first movie that debuted 20 years. Yahya added the first meeting wasn't an audition. It was more of a get together where they were trying to know each other.
As Lana believed, it's essential to create a family first before casting everyone for their role. Yahya continued that he was fortunate to be welcomed in this family. He added that he's proud to make something unique in Berlin.
The Matrix 4: Who Will Join The Cast?
Yahya Abdul-Mateen II is one of the stars who has joined the team for The Matrix 4. Along with him, Keanu Reeves will appear as Neo, Jada Pinkett Smith, as Nicobe. Carrie-Anne Moss as Trinity and Lambert Wilson as The Merovingian would join the team. However, which role Abdul-Mateen II would play is still unclear. Just like the story plot, his role has also kept under wrap.
Neil Patrick Harris, Jonathan Groff, and Jessica Henwick would also join them. Joining them will be Tobby Onwumere, Eréndira Ibarra, Max Riemelt, and Priyanka Chopra. Ellen Hollman, Brian J. Smith, and Andrew Caldwell would also join them. However, their roles have yet to disclosed.
The Matrix 4: When To Expect?
Well, you have to wait for more to see your favorite stars performing in The Matrix 4 as the upcoming movie has saved its slot on April 1, 2022. However, until then, you can watch other stuff to release your boredom.