The show's creator has confirmed that the filming for The Marvelous Mrs. Maisel Season 4 would begin in January 2021. The Maisel's fans have to wait for more to watch their favorite comedy show. However, it has provided ample time for the creative team to write the new chapters by keeping the pandemic in their mind. Although, it doesn't mean that The Marvelous Mrs. Maisel Season 4 would portray the current crisis. However, we can expect changes in the script after this pandemic hits the world.
The Marvelous Mrs. Maisel, created by Amy Sherman-Palladino, is a comedy-drama on Amazon Prime Video. The show debuted in March 2017 and won many hearts. It follows Miriam "Midge" Maisel (Rachel Brosnahan), a housewife who started her career in standup comedy in the early 1960s. However, her decision was the reason behind her crumbled marriage. But, Maisel found her true identity by pursuing what she loves.
The Marvelous Mrs. Maisel Season 4: Production Scheduled To Begin Next Year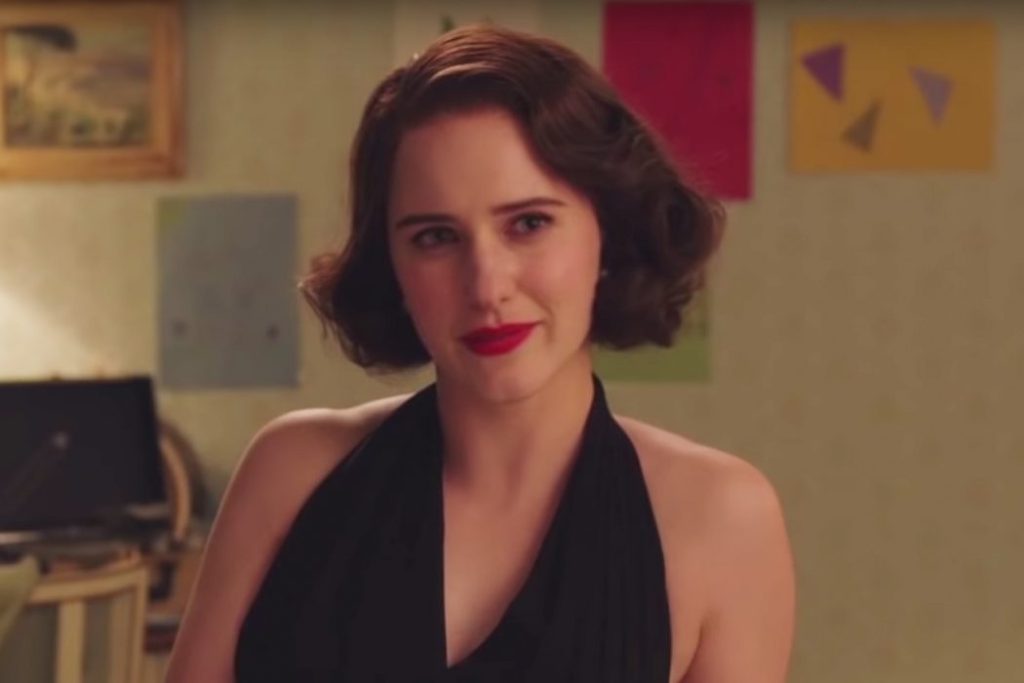 During Woodstock Film Festival virtual panel, the show's creator, Amy Sherman-Palladino, confirmed that the filming for The Marvelous Mrs. Maisel Season 4 is scheduled to begin on January 7, 2021. However, Amy has assured their fans that they are currently in its pre-production phase, which means costume design, fitting, and set development are presently underway.
Writers Are Working On The Script
Amy also added that the creative team is currently working on the fourth season's script and storyline. According to Amy, Maisel would face new challenges and would learn about show business in depth. However, in which direction her decision would take her is still unclear. But, it's confirmed that heavy storms would come up with peaceful comedic scenes.
Scheduled Table Read
In the virtual panel discussion, Amy said that they are planning for a table read in December. So, the entire star cast would be present there to tease their role. Amy added that after the table reads in December, they would begin their production as soon as possible in the coming month.
The Marvelous Mrs. Maisel Seson 4: Emmy Fame
Lately, The Marvelous Mrs. Maisel has received 54/20 Emmy nominations for its excellent script and performance. The show has again won 20 Emmy Awards for their Outstanding Music, Comedy Series, Single-Camera picture, and more like past years. There's no surprise that Amazon Prime's comedy show has ruled the streaming platform with its witty and sarcastic approach.
Creators Thanked The Fans For So Much Love
Amy Sherman-Palladino and Daniel Palladino have shared their excitement for receiving so many awards once again. They said that they were pleased to receive such awards fourth time, and they were glad that they made it again. Further, they thanked Amazon, their entire cast, and crew members to believe in them and support them until now.
What Will Happen Next?
They Will Continue In the 60s
Amy has revealed that the fourth season would still explore the 1960s. She added that they have somewhat messed up in the third season finale. However, they are still talking about the female standup comedian in the early 60s. Although it's tough for a female to do such things at that time. They believe that the upcoming season would portray more of Maisel's struggle in the forthcoming season.
More Challenges On The Way
In December 2019, Caroline Aaron (Joel's mom) revealed that as they move in the 60s, which they did in the last season finale, the world would change since Mosihe and Shirley would face so many struggles dealing with the new changes. Further, it would be difficult for Midge to handle her career and her family. So, stay updated for more updates on The Marvelous Mrs. Maisel Season 4.