After watching the last season's finale, everyone wondered what new twist the show would bring in Letterkenny Season 9. Well, it's sure that the heartwarming ending left you cry for a moment. But, the comedy doze has turned everything upside-down. However, everyone is curious about what new funny and lovable story Letterkenny Season 9 is cooking for us. We can wait for the production to spill the beans on the next season and answer our questions. Stay with us to check what the new season is all about.
Letterkenny, created by Jared Keeso, is a sitcom on Crave. It focuses on a rural Canadian community. The show mainly begins with a text: "There're 5000 people in Letterkenny. These are their problems." However, it's centered on siblings Katy and Wayne. Both run a small farm in which Wayne's friends Squirrely Dan and Daryl help him. As for Katy, two ice hockey players and best friends, Reilly and Jonesy involved in a polyamorous on-and-off relationship with Katy.
Letterkenny Season 9: Is It Renewed For The Next Season?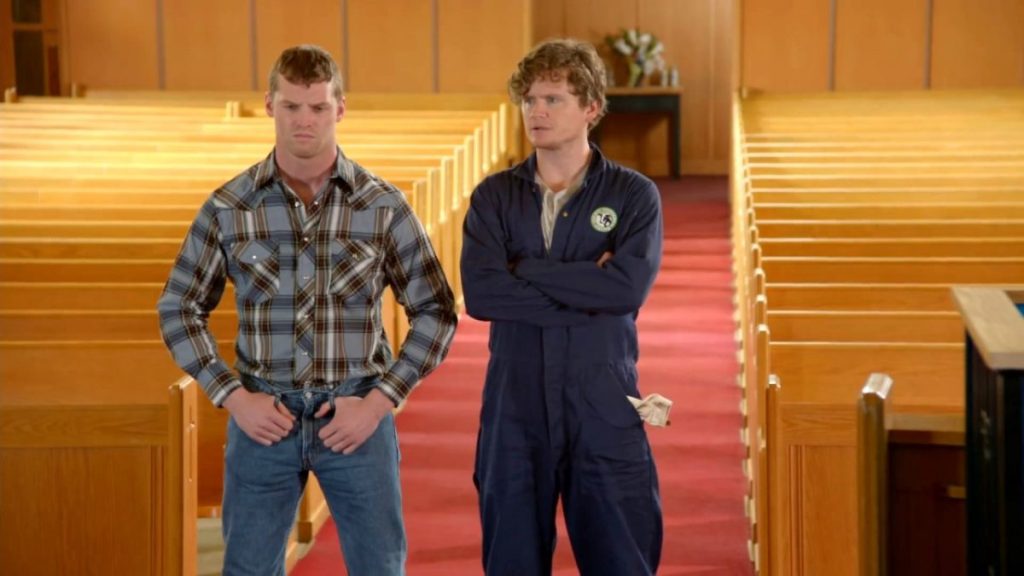 Well, in June, the network has ordered Letterkenny Season 9. The show first debuted on Canadian-based network Crave, and since then, it has won many hearts. It had also won six Canadian Screen Awards for Best Writing, Directing, TV Comedy, and more. Further, the show has become the most-watched show of the network since its debut.
Letterkenny Season 9: Production Status?
Many shows have been kept on hold due to the ongoing pandemic. Further, it's unclear when the camera will roll for season 9. Since the crew had canceled their North American trip of live shows. Also, the network has stayed mum to disclose any further information regarding its production update. Let's wait until Hulu and Crave announces Letterkenny Season 9;s filming details.
Letterkenny Season 9: How Things Would Proceed In The Next Season?
Will The Next Season Bring A Holiday Special?
Since they brought "St. Perfect's Day" in the second season finale, it became a trend to follow the holiday special. Ever since then, Letterkenny has introduced five holiday-themed specials. However, after Valentine's Day released in the sixth season, the show hasn't brought any holiday special again. But, we believe that season 9 might reignite the trend by introducing New Year's Eve and Thanksgiving special, which are Canada's major holidays.
Will Rosie Return In Wayne's Life?
In the eighth season, Clark Backo had returned as Rosie to reignite the spark between Rosie and Wayne, which broke up in the third season finale. However, after Wayne and Marie-Fred devastating end, Wayne needed a friend whom he can trust. But, it's unclear whether Rosie and Wayne would return as a couple, or they would continue as friends sharing their grief.
Dierks Is In Trouble
In the last season, Dierks (Tyler Hynes) found cheating on Katy (Michelle Mylett). However, after this revelation, everyone paced towards Dierks to beat him up. But, before anything could happen, the season ended. Now, it's unclear whether Dierks would return in the ninth season. If he does, then things will be quite problematic for him.
Letterkenny Season 9: Release Date
As of now, it's unclear when Letterkenny Season 9 would return. Since production hasn't started yet, we can expect that the ninth season would premiere in 2021. However, it's still uncertain.