One of Stargirl Season 2's main villain would seem familiar to you if you're a devoted Arrowverse fan. However, Stargirl's Courtney Whitmore would take some time to return to TV-screen. But, The CW has some other plans for their fans as they come up with super exciting news. Recently, the network has revealed that some more superheroes would join the Stargirl Season 2 team. But, it seems the bad news for the superheroes as their new foe is arriving.
Stargirl, created by Geoff Johns, is a superhero series on The CW. It follows the time when the Injustice Society of America (ISA) killed the entire Justice Society of America (JSA) in the war. However, after a decade, Courtney Whitmore accidentally discovered the Cosmic Staff of Starman. There she figured out that once upon a time, her stepfather Pat Dugan was Starman's sidekick. That eventually becomes an inspiration for the new generation of superheroes.
Stargirl Season 2: New Cast Addition In The Team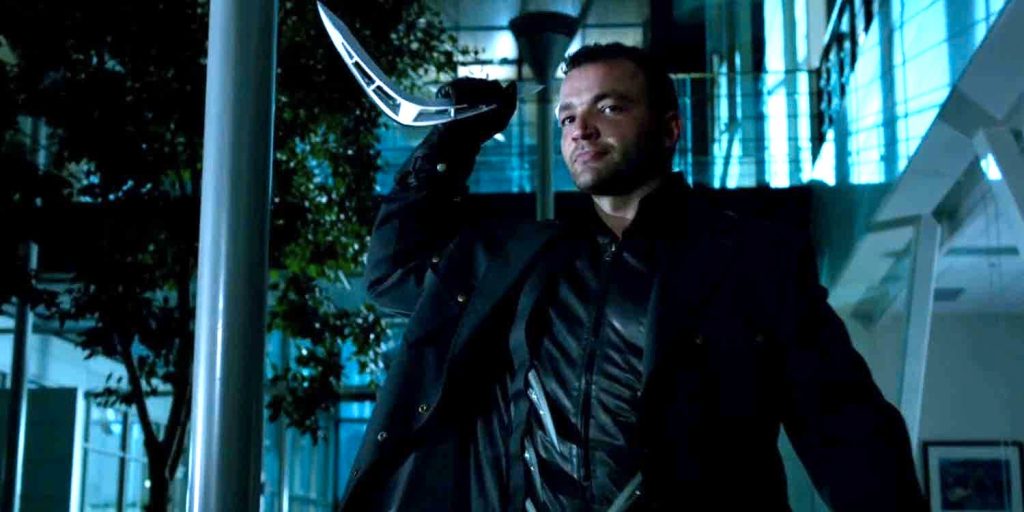 The network recently announced that Arrow veteran actor Nick Taraby who played Digger Harkness / Captain Boomerang on Arrow joined the Stargirl team. However, Nick won't be returning as Captain Boomerang. But, the good news is he would join the Stargirl team in the upcoming season.
Nick Taraby Would Join As A Series Regular
Recently the news came up that Nick Taraby would join the team as Eclipso. However, it won't be a good sign for the cast as it announced that Eclipso would be a big threat after what happened in the last season. Further, fans would see more from Taraby as he's joining the team as a series regular role.
Nick Taraby Would Be A Big Threat
Well, it came up as a bit of shocking news for Stargirl and her team, that is Courtney and Co. in Blue Valley. However, Arrow fans would be glad to watch more of Nick in the upcoming series. Since their favorite villain as Captain Boomerang appeared in Arrow's third and fifth season. However, he died in the fifth season finale. That made fans upset. But, he's back with a more demonic mind as Eclipso that sure will be a whole different brand of his bad version.
Accidentally Eclipso Would Release
The first season finale revealed that Eclipso is a life spirit that is captured in the blue diamond. However, when Cindy fled from her prison and went straight to the ISA archives, she gives them a gem. That results in Eclipso freeing from the gem. He's now free in Stargirl Season 2.
He's ancient, sadistic, corrupt, and vengeful with an ability to misuse others' weaknesses. There's no surprise that he would cause trouble to the Justice Society of America in the second season. Now, the question is, will he be that much evil that Cindy would regret why she released him?
Superheroes Aren't Prepare For The Upcoming Threat
At the New York Comic-Con Panel, the series creator Geoff Johns confirmed that Eclipso would be so terrifying and antagonist from the ISA. The entire Justice Society of America isn't aware of how to tackle such a big threat. Considering Stargirl and her friends, they might have a tough time dealing and defeating ISA when Eclipso is standing with them.
Another Threat Apart From Eclipso
Sadly, Eclipso wouldn't be the ultimate threat that Stargirl and her team would deal with. Since the new villain as The Affair's Jonathan Cake would join as The Shade English immortal somewhat elegant with his manner. But he's still an antihero. However, The Shade would be less dangerous than Eclipso. But, the team can't underestimate him too.
Stargirl Season 2: Release Date
Well, the renewal of the second season announced when the first season aired on the DC Streaming Service. However, as per DC's new move, the entire shows are shifting to another series platform
, where Stargirl saved its slot on The CW. But, it seems that Stargirl Season 2 would take some time to air on-screen. So we can expect the second season would air somewhere in 2021