The title of Supernatural Season 15 Episode 19 is "Inherit The Earth." The upcoming episode will be the most important episode of this season as it will set the stage for the series finale. Only two episodes are left in this show. And in the next two weeks, the fans will see the conclusion of this 15 years old journey. 
The fans already saw a sacrifice in this week's episode, which ended on a bittersweet note. Now they will see the biggest showdown of this show in the past fifteen years. The final battle with God is still going on. Therefore Dean and Sam will need all the help they can get. And in those desperate moments, a familiar face will return to help them.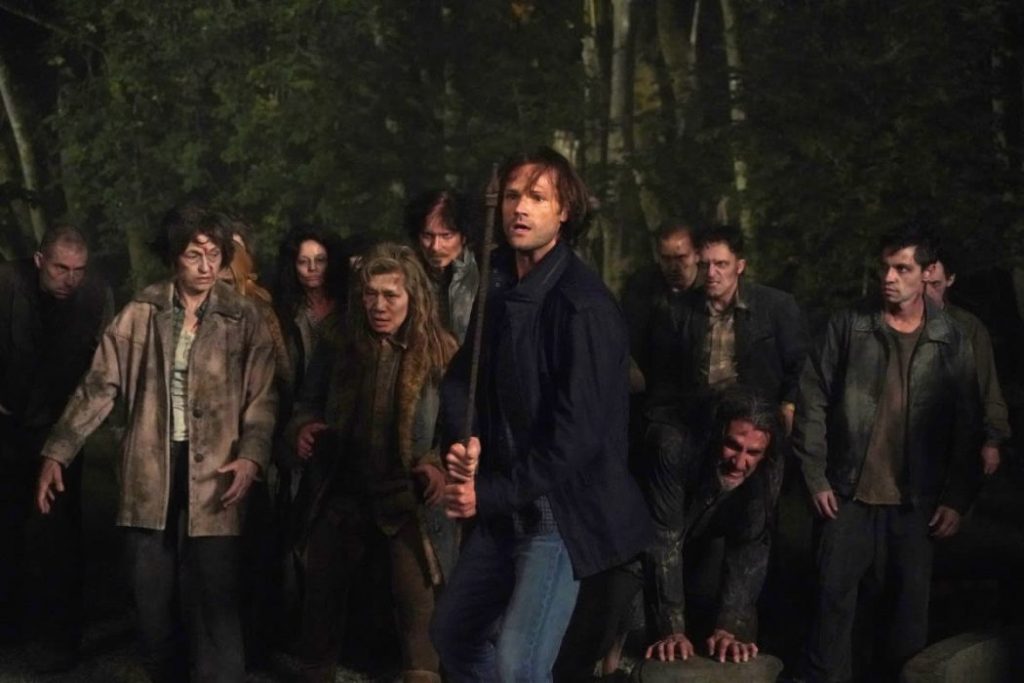 Official Promo Of The Penultimate Episode!
The CW already released the official promo for the penultimate episode of the series, and the fans are really excited about the next week's episode after seeing it. It is giving a brief idea of what the viewers are about to see in a few days. By the end of the promo of Supernatural Season 15 Episode 19, a mystery was introduced. It seems like Dean and Sam are not alone. There is something more out there with them. And whatever it is, it will certainly be going to increase the stakes of the final battle against Chuck. 
Supernatural Season 15 Episode 19: Plot Details!
The stakes will be higher than ever in the penultimate episode of the fifteen years old plot. Sam and Dean will be battling against God, and to beat them, they will surely need some assistance from an angelic source. As a result, the fans will see the return of a familiar face in it. And the face will be going to be of Archangel Michael. He will be very important in the next episode. But every conflict has two sides, so we just can't say anything now.
The CW released the official synopsis of Episode 19 as well. It reads, "CARRY ON – Everything is on the line as the battle against God (guest star Rob Benedict) advances. A well-known face reappears to join the action. John Showalter directed the episode and it was written by Eugenie Ross-Leming & Brad Buckner."
Supernatural Season 15 Episode 19: Release Date
The fans are very excited to watch the next episode of this show. They just literally can't wait to see it on their screens. Supernatural Season 15 Episode 19 will release on Thursday, November 12, 2020, on The CW at 8 pm ET.