Mom Season 8 is going to be a significant round for the watchers as well as to the makers. We have seen the announcement of the departure of Anna Faris from the show. However, she has been one of the significant characters of the series, playing the role of Christy. How will the storyline be without her? We will be seeing it in Mom Season 8 Episode 2. However, her character is given proper address and honor of the closure. Let us dig a bit more profoundly into the upcoming plot.
Mom Season 8 Episode 2: Upcoming Storyline
Mom Season 8 Episode 2 is titled "Smitten Kitten and a Tinu Boo-Boo Error." The coming plot is undoubtedly going to witness a blank space because of Christy's departure. But, we hope the gap to be filled soon. There will be more enjoyable and engaging factors ahead. So, better be ready for an emotional and dramatic ride ahead. The official synopsis of the upcoming episode reads, "Bonnie and Adam regret spending their first wedding anniversary with Majorie and her new beau; Jill's attempt at a good deed becomes a moral dilemma."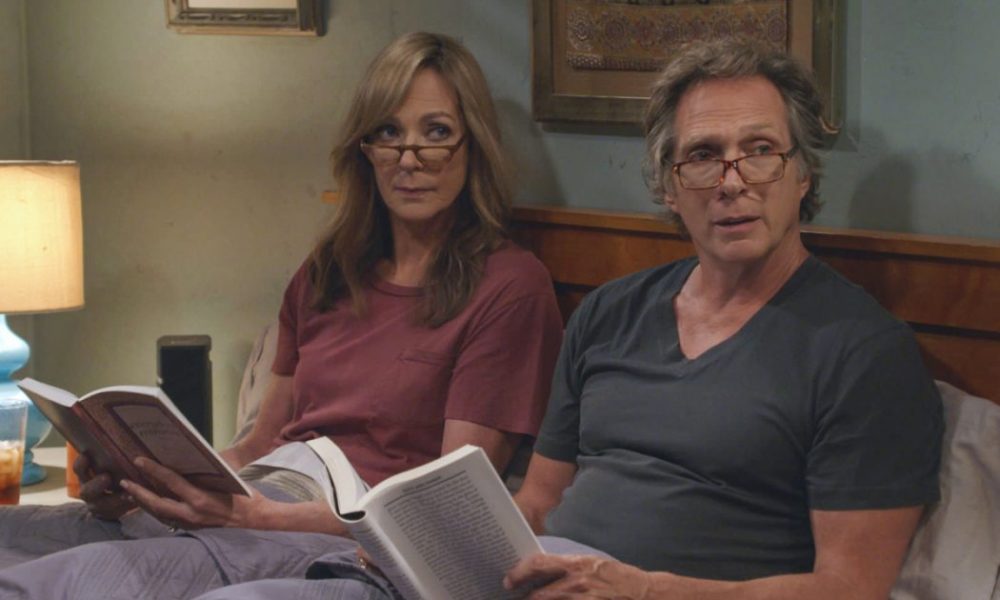 What We Have Watched Till Now?
The previous episode of the eighth installment was titled "Sex Bucket and the Grammar Police." Christy is finally going to live her dream of becoming a lawyer. We see Adam and Bonnie riding off from the airport. However, Bonnie is feeling happy after dropping her 42-year-old daughter to school. She is indeed proud of her and wants her to achieve a lot in the coming future. Therefore, there will not be Christy ahead in the drama.
Moreover, we see the planning of Tammy's birthday party taking place. Bonnie, Jill, Wendy, and Marjorie gather to discuss the alcohol-free party and games.
However, in the middle of the party, Marjorie threatens to leave. The remaining ones tried to add up the new game so as to make the environment more soothing. A small fire was lit where all had to burn their biggest fear after writing it down in the paper.
We saw some writing about death and some about their personal problems. But Bonnie brings up, "I'm afraid people in this group don't know how much I love them." Later in the story, we saw Christy calling Bonnie and speaking to her about new life. Indeed, we will get all the updates about Christy in the future.
Mom Season 8 Episode 2: Release Date
Mom Season 8 Episode 2 will release on Thursday, November 12, 2020. It will be there at 9 PM EST/ 8 PM CST. The eighth installment premiered on November 5. However, the remaining episodes are going to follow the same weekly release.
Fans can watch on the official website of CBS and app with the subscription. Don't worry if you don't have a subscription for CBS. The season will also be available on Fubo, DirecTV, and YouTUbe TV. Previous seasons can also be watched on Hulu and Amazon Prime Videos. There is a whole lot of drama to explore ahead. So, better stay connected in this space for more spoilers.