The title of Haikyuu Season 4 Part 2 Episode 8 is "Hero." The anime is getting more and more intense day by day. And the fans are really loving the intense and nail-biting matches between the strongest teams. Haikyuu is currently the best sports anime, and there is no other anime in this genre that can come close to it. And the show is proving every single week why it is on the top. 
The upcoming episode will take everything on another level as it will feature the decider set of the game between Karasuno High and Inarizaki High. The fans will also see a little backstory of the Miya Brothers and Nishoniya. Both teams are desperate to beat each other and win the match. Now it will be interesting to see who will arise as the winners of this match.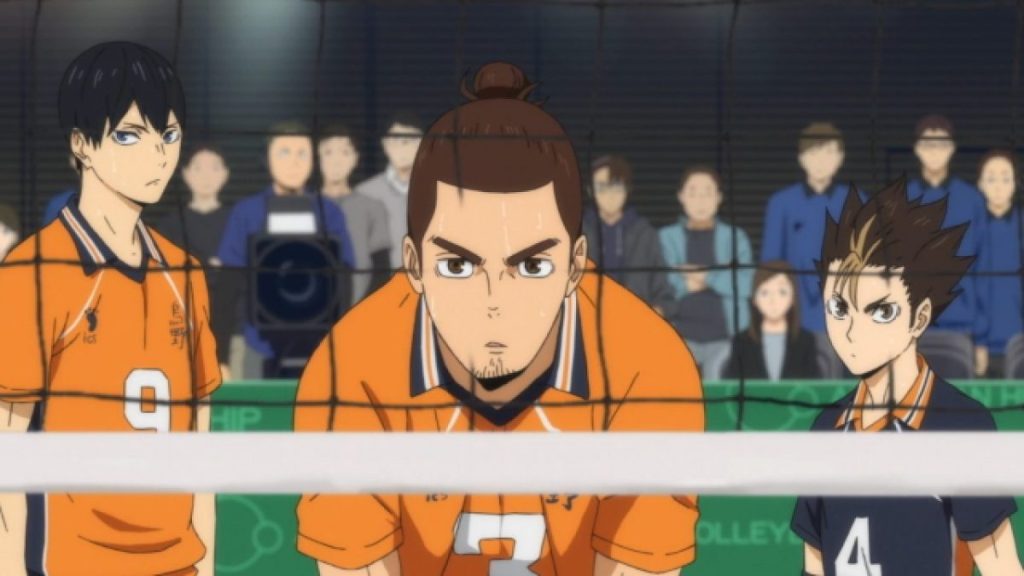 Haikyuu Season 4 Part 2 Episode 8: Plot Details!
Five episodes are still left in the fourth season, and it already seems like the climax has arrived. The episodes of the anime and the matches in them are growing more intense every single week. And the next one, Episode 20 will be no different. According to the spoilers, in the beginning moments of the final set, Karasunon High will have some trouble against the team of Inarizaki. Atsumu Miya is going all out, and his unpredictable and fierce service is proving really hard to counter for the rival team. 
The upcoming episode's title is Hero. So, it seems like Hinata or Nishoniya will play an essential role in Haikyuu Season 4 Part 2 Episode 8. Currently, Nishoniya is the favorite choice to become the MVP of the match. Now it will be exciting to see which team will win this intense match. 
Previous Episode Recap!
In the previous episode of the anime, the fans saw Karasuno lingering behind Inarizaki by 8 points but slowly gain back the momentum. However, the substitution of Kita changes the entire situation. The viewers also get to see the backstory of Kita and how ordinary he is in this game. But the element that makes him very challenging to challenge is how refined he is. He thinks if you can do it usually or in practice, there is no need to worry about it in the match. He can reflect all his training in the matches that make him one of the most skilled players.
Haikyuu Season 4 Part 2 Episode 8: Release Date
The fans will finally see the outcome of this intense match in a few days. Haikyuu Season 4 Part 2 Episode 8 (Episode 21) will release on Saturday, November 21, 2020. The fans can tune into Crunchyroll to watch the latest episodes of this anime.