As you know, our holiday season is returned, so is our favorite romantic dramedy Home For Christmas Season 2. Well, Netflix is fully aware that fans are highly anticipated to know which new Christmas special series would land at the streamer at the end of the year. So, like the past year, Netflix decided to surprise its fans with another hunt for a partner or true love in Home For Christmas Season 2. Our favorite character, Johanne, is back to search for a partner who she could introduce in her family Christmas dinner.
Home For Christmas is a Netflix first Norweigan original romantic dramedy series. It follows Johanne (Ida Elise Broch), a 30-years-old nurse working in Norway's hospital. However, in Advent dinner, she felt family pressure to be in a relationship. But, she lied that she has a boyfriend and she would soon introduce him at the Christmas dinner. So, Johanne tries speed dating and meets numerous men, including an 18-year-old Jonas (Felix Sandman).
Home For Christmas Season 2: When To Expect?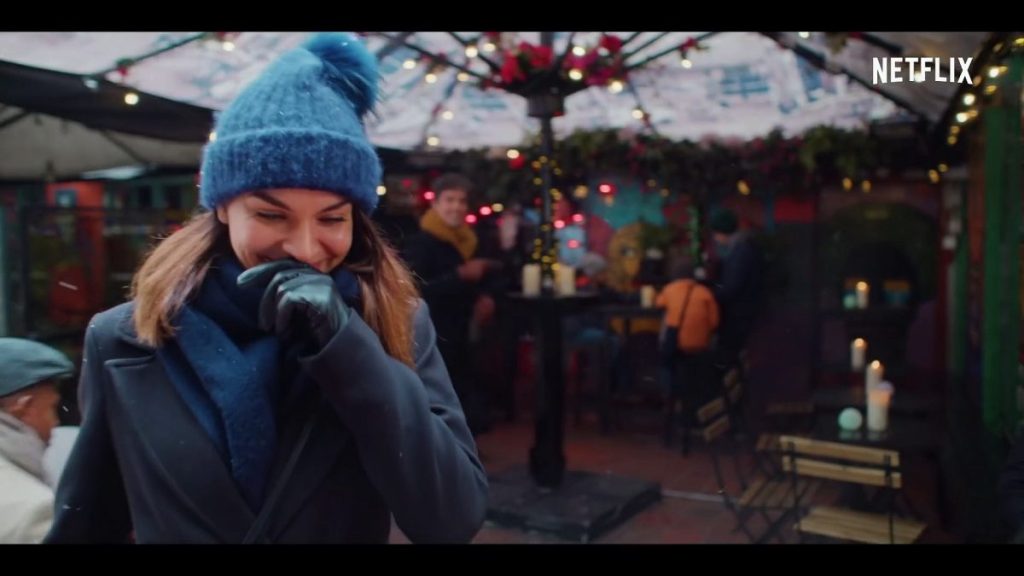 Like its previous season, Netflix has again decided to develop a gift for its fans. The heartfelt romantic-comedy Home For Christmas Season 2 will land on the streaming platform before Christmas. Now a couple of weeks left to enjoy your favorite holiday while binging Home For Christmas Season 2 on December 18, 2020. Mark this date so you don't m iss anything.
Home For Christmas Season 2: What Will Happen Now?
As the trailer teased, Johanne is again feeling lonely and exhausted at the family dinner party. So, she decided to bring someone whom she can call her partner. But, it seems she has to walk a mile alone to get her Mr. Perfect.
As you can see, she's meeting with many people, going out with friends, and trying to find her perfect match. But, none seems to be perfect for her. You can see her in a sleek black high waist cut dress where she's roaming with her pack. But, in the end, she finally finds someone. However, who's standing behind the door is unclear.
Who Is Standing At The Door Step?
In the last season, Johanne dated many people from different age groups. But she hasn't succeeded in finding the right match. However, in the first season finale, her coworker Dr. Henrik (Oddgeir Thune), confronts his true feelings for her. However, before Johanne could respond, they were interrupted by a medical emergency. Now, Johanne was standing in front of her family, trying to tell the truth. Suddenly, the doorbell rang. Well, there's a high possibility that Dr. Henrik would save Johanne's soul.
Home For Christmas Season 2: Who Will Return?
Well, some of the main cast would return to reprise their role. These include Ida Elise Broch as Johanne, Dennis Storhøi as Tor, Anette Hoff as Jorid. Along with Gabrielle Leithaug as Jørgunn, Oddgeir Thune as Dr. Henrik, Felix Sandman as Jonas, and Stian Blipp. Other casts joining them are Edward Schultheiss, Dagny Norvoll Sandvik, and Hermann Sabado.