DS Steve Arnott star Martin Compston teased his character will face a crossfire in Line Of Duty Season 6 while solving H's mystery. As we all know, BBC has extended the sixth season to cover everything. But the next season would bring another life threat in Steve's life. Howbeit he has been caught up several times in life or death situation. But, Steve's AC-12 members always helped him to bring him back to the track.
Line Of Duty started almost a decade ago. Since then, Superintendent Ted Hastings (Adrian Dunbar) and DI Kate Fleming (Vicky McClure) always been beside Steve to rescue him from any threatening position. So, they can continue to track down the corruption within their police department. But, it seems, this time, Steve would find himself alone as he would sensationally get killed off. Will he survive in the upcoming season? Let's see!
Line Of Duty Season 6: A Big Challenge Is Waiting For Steve Arnott
Recently, showrunner Jed Mercurio shared a black-and-white picture of Steve, Kate, and Ted in action. Surprisingly, the "O" for "of" looks like a bullet broke the glass and hit directly Steve's chest. Shortly, Martin shared that picture on his Instagram teasing the fate of his character. There he also questioned: "It's not a hidden message" and tagged BBCiplayer.
It seems that Martin's alter-ego Steve would shot dramatically in the next season. Shortly after his post, many fans started wondering whether their beloved character could make it this time. Well, Arnott has often managed to return no matter how severe injuries he gets. But, will it turn out as the final outing for his character? Speaking on the next season, Martin praised the cast Jed has pulled together. Is that mean someone else would join Kate in this mission after Steve?
DI Kate Fleming Will Replace Steve Arnott
Last October, the creator Jed shared a picture of Vicky McClure's DI Kate Fleming and Kelly MacDonald's DCI Joanne Davidson pairing up. In behind the scenes image shared on Twitter, you can see Kate pacing along with Davidson. Yet Jed didn't disclose anything. But, it looks like Kate is on an undercover mission as they both shared a tense scene.
There DI Fleming's eyes were wide opened while holding a walkie-talkie close to her mouth. But deeming of what Martin shared, it seems that Kate replaced Steve in his mission. So, she could know about DCI Davidson's mission and could uncover her intention. Would that mean Steve indeed leaves us in the next season?
Will DCI Joanne Be Responsible For Steve's Missing?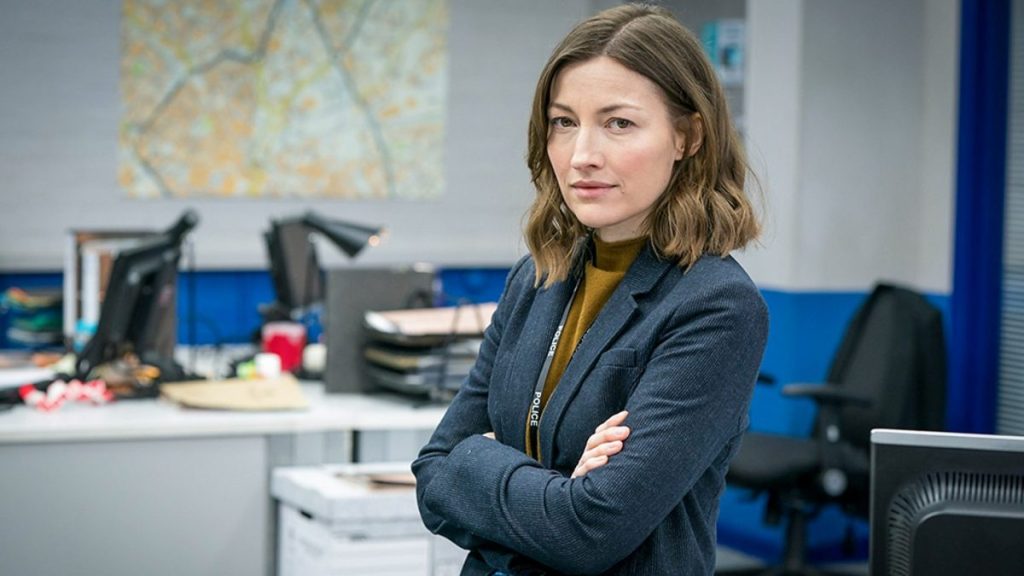 Well, lately, it was revealed that the recent season would explore the cryptic story of DCI Joanne. Kelly MacDonald will play Joanne, the senior investigating officer involved in an unsolved murder case. So, while solving the mystery, Steve, Ted, and Kate will come together against Joanne to uncover everything. But, probably, Steve would pay the price for putting his nose in snake's bill.
Line Of Duty Season 6: When Will It Release?
As of now, the network hasn't revealed any official release date for the sixth season. But, Adrian Dunbar teased Line Of Duty Season 6 would air soon this spring. So, only two-three months are left to resolve the mystery of Martin's character.