Amazon's Upload Season 2 has begun its filming after a long-wait with a surprise addition to the cast. A few weeks ago, the creators revealed the production status following behind-the-scenes snaps to elevate the fans' excitement. Many fans are eagerly waiting to know whether Nora Anthony will return or not. Also whether she would pair up with Nathan Brown after what happened in the finale. However, for that, you have to wait a little more.
Upload follows a man named Nathan Brown, whose consciousness uploaded to expensive Lake View after his premature death. Sometimes in the future, it's possible to upload your consciousness into a virtual afterlife after the person dies. However, Nathan struggles to deal with the virtual heaven and the questions regarding his death. But, he soon bonds with his living customer service rep Nora, and things quickly turned chaotic in their life.
Upload Season 2: New Addition In The Cast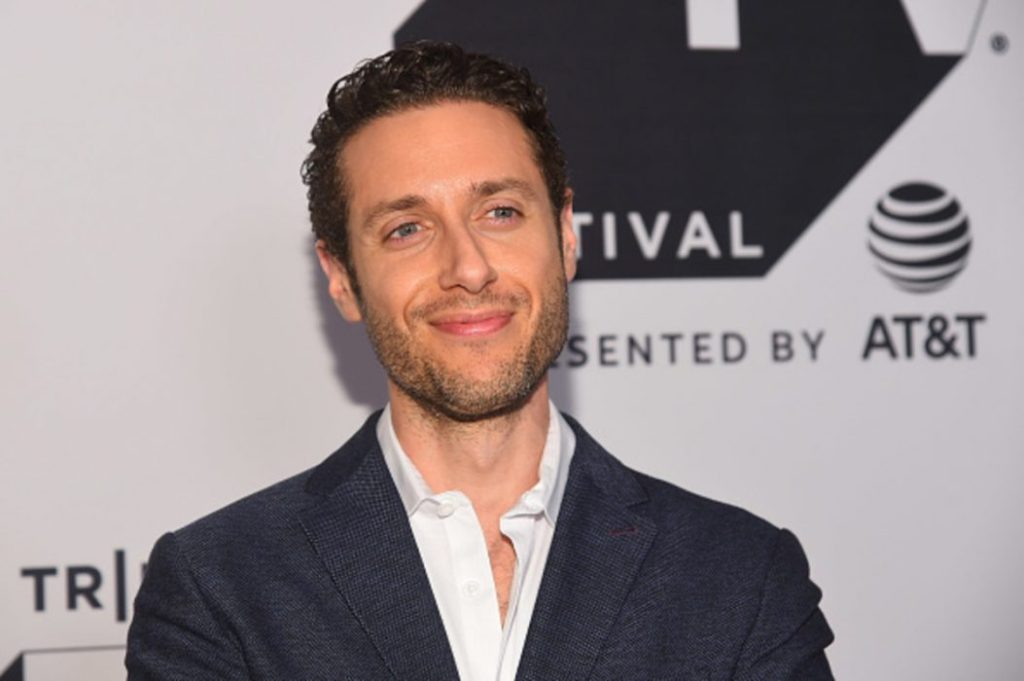 It's recently reported that Paulo Costanzo will join Matteo in the second season of Amazon Prime's Upload. Paulo will play a charming young leader prone to struggle of self-importance. USA' Royal Pains alum had played Evan R. Lawson for eight seasons and directed three of its episodes. Even Paulo was regular on ABC's Designated Survivor Season 2. He also appeared in the CBS All Access' The Good Fight and Syfy's The Expanse.
Who Will Return For Season 2?
The core cast members will reprise their role in the second outing as well. It includes Robbie Amell as the lead character Nathan Brown. He will return with his onscreen lover Nora Anthony played by Andy Allo. Further, Allegra Edwards as Ingrid Kannerman will return with Zainab Johnson as Aleesha. Josh Banday as Ivan will also join them with Kevin Bigley as Luke.
Upload Season 2: When Will Filming For The Next Season Begin?
Amazon Prime revealed a few weeks ago that Upload Season 2 had begun its production in Vancouver, British Columbia, Canada. The announcement came with a behind-the-scenes snap featuring the cast members of the second run. In which Robbie Amell was holding the clap slate, along with Allegra Edwards. Even you can see Owen Daniels with a quirky expression standing beside Zainab Johnson wearing a face shield and mask.
But, the crew members had to reach the location 14-days before filming, as per the new COVID-19 safety protocols. Further, there are some new health protocols due to the next string of the deadly virus. So, currently, it's unclear where they'll film the following scenes of the second season. But, the filming would wrap up in three to four months. If everything goes well without much production delay.
Upload Season 2: When To Expect?
Well, it almost takes a year to finish the production of the series, including the post-production. Initially, we thought that Upload Season 2 would air sometime in 2021. Considering the filming delays and the time it takes to complete the filming, we can assume that Upload Season 2 would air sometime in early 2022. For more updates, stay tuned with us in this space.