SEAL Team Season 4 is coming close to its end journey, leading to a mega blowout for the team members in SEAL Team Season 4 Episode 15. Well, the series has dropped the promo for the upcoming episode, and it teased that things are getting far beyond interesting. But it also looks like the team members would lose their driving force, or can say the crucial member of the SEAL team. Are they prepared to bear the loss? Let's see!
SEAL Team Season 4 Episode 15: Precap And Storyline
In SEAL Team Season 4 Episode 15, titled "Nightmare Of My Choice," the situation could become worse than the team has realized. When the group heard about the Nigerian pipeline, they quickly team up with Alpha to protect it. However, when they called for the deployment, they learned that things aren't in better condition down there. Meanwhile, Clay seems to crash in a helicopter. And, due to which both Clay and Jason seem under great pressure.
However, one wrong move can make the situation from bad to the worst. So, Clay and Jason must come up with a better solution while fighting for their lives. Besides, after a long time, David Boreanaz returned to direct another episode of this season. David is seen playing Jason Hayes, and it would mark as the second episode under his direction of this season.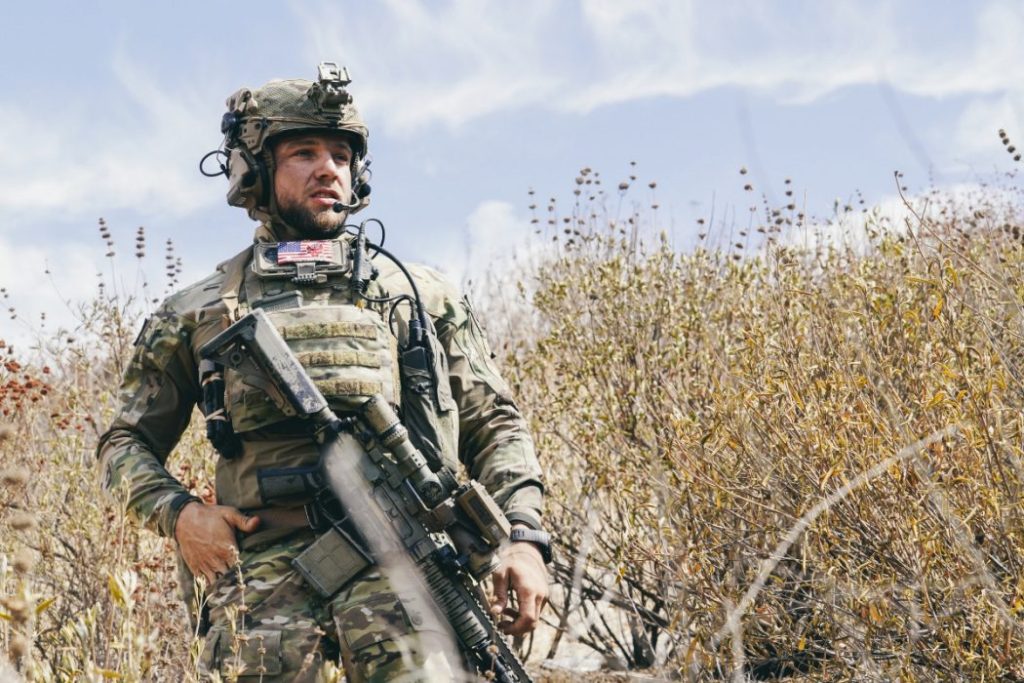 Meanwhile, the synopsis for the incoming episode states that Bravo will join hands with the Alpha team to deal with the crucial Nigerian pipeline fiercely attacked by Boko Haram. However, while Clay and Jason try to help their injured team member, Bravo discovers that their dangerous enemies are planning even more attacks.
SEAL Team Season 4 Episode 15: Will Someone Die?
Well, the recent promo teased that Raymond Perry would found himself in a difficult situation. Even many believe that he might die in this specific episode. As the team prepares for their next mission, Jason and the team are told that the stakes are high, are they ready for it? Ray, on the other side, seems trapped on the land filled with grenades. However, he tries to inform the team that they are under fire. But his panicked voice hints that things aren't getting better for the SEAL team.
Even it looks like a team member will get injured during this mission while landing on the field. However, they seem unaware of the upcoming dangerous align for them in the desert. Though Bravo somehow smelled the deadly adversary, yet it feels he's too late to inform the other members. Meanwhile, Ray needs assistance to step out of this situation. But could he survive or end up suffering a deadly fate?
A Quick Recap!
SEAL Team Season 4 Episode 14, titled "Hollow At The Core," revolved around Sonny's drinking habit that put Jason's position in question. Well, at first, Clay found out about Sonny's drinking habit but decided to help him in this situation. However, Sonny bumped his head after a big fall which led him to stay behind during the mission. Meanwhile, the entire team tried to handle their personal crisis, which seemed responsible for their back-to-back failure missions.
SEAL Team Season 4 Episode 15: When Will It Release?
SEAL Team Season 4 Episode 15, titled "Nightmare Of My Choice," will land in a couple of days on your screens. It will air on Wednesday on May 19, at 9 pm ET/PT only on CBS. Meanwhile, the network has yet to announce the fate of SEAL Team Season 5. But as per Deadline reports, the upcoming season would drop this fall. And the first few episodes will air on CBS before moving to Paramount+.