Retsuko will indeed return with Aggretsuko Season 4. But it seems fans have to wait a little longer to watch the new adventure in her life. Well, the last season left the door wide open for romance in Retsuko's life. But will she reconcile with Haida? Further, there are several things that she has to take a deep look at before things get out of her hand. Can she manage her chaotic life while dealing with her financial status? Well, it will be thrilling to watch how she does it.
Aggretsuko first appeared as a short animated drama by Fanworks. But later, it was picked up by Tokyo Broadcasting System Television, and soon it debuted on Netflix in 2018. It follows a 25-year-old single anthropomorphic red panda working in the Japanese trading firm in the accounting department. However, her life takes a drastic turn that jeopardizes her job and leads to a breakup. But she seeks happiness through different means, and singing death metal in karaoke is one such way.
Aggretsuko Season 4: Has It Renewed?
Yes! Netflix renewed Aggretsuko for the fourth run back in Christmas 2020. It came out as no surprise as the cute anime series has a huge fanbase and is critically acclaimed for its captivating storyline. At that time, the streamer shared a poster of Retsuko as Retsy Claus stating Aggretsuko's return with a new season of rock, romance, and rage. Well, this news came as a Christmas present for Restsuko's fans. Further, even from the poster, we can hear her wishing Merry Christmas to her fans in her deep voice.
Aggretsuko Season 4: Who Will Return?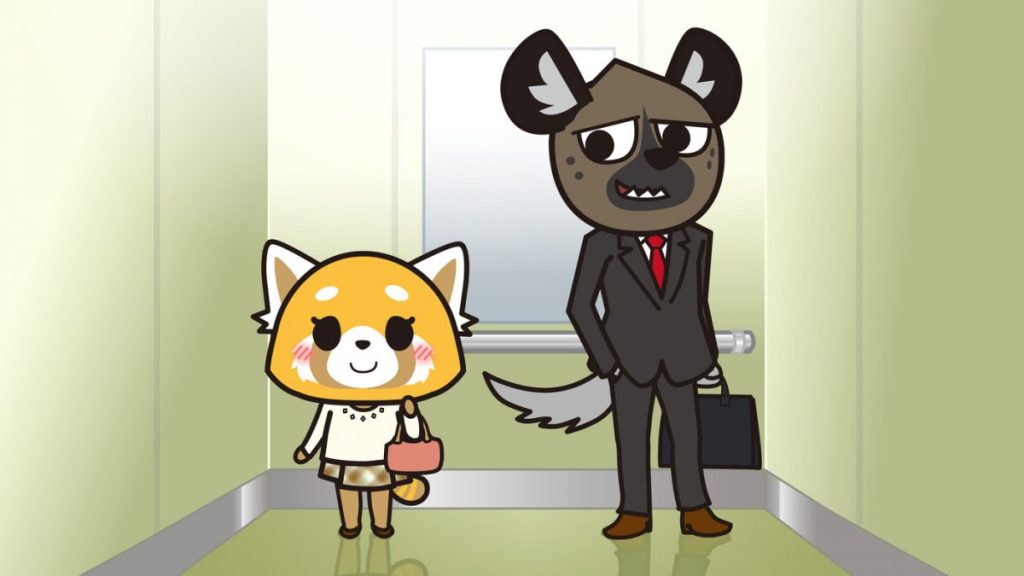 Well, that Christmas post has already confirmed that Erica Mendez will return to voice-over Retsuko. Besides her, other voice artists will also return. These include Katelyn Gault as Fenneko, Ben Diskin as Haida, and G.K. Bowes as Gori, Retsuko's company's director. Further, we can expect to see the other co-workers in the next run as well. These include G.K. Bowes again as Tsunoda, Todd Haberkom as Komiya, Misty Lee as Kabae, and Debra Cardona as Tsubone.
Aggretsuko Season 4: How Things Will Proceed In The Next Run?
Howbeit the creators haven't unveiled any details about the fourth run. But the renewal post hints that it will focus more on Retsuko's impending challenges. Well, in the last run, we saw her dealing with plenty of hurdles in her life. First, she dealt with the financial crisis. So she decided to join a Japanese idol group as a secret member to overcome her economic issues. But things didn't work the way she planned. Although, the closing moments brought Haida and Retsuko together when Haida risked his life to save her from the mob.
Now, we can expect that it would eventually affect her working space when everyone learns about her secret life. But, Haida would be supporting her now and then. It could, in turn, irritate her, which again put their relationship on edge. At the same time, she will reconsider her choice for death metal while seeking a way to express her feelings.
Aggretsuko Season 4: Release Date
As of now, the streamer hasn't revealed the official air date of the fourth run. But don't worry, as the series is currently in its production stage. Further, we noticed that the earlier seasons had 14 months gap between them. So if the next run follows the same, then Aggretsuko Season 4 would air this October.