The title of My Hero Academia Chapter 319 is "Friend." The title itself is giving a proper hint about the plot of the highly-anticipated next chapter. It seems like all the fan predictions are going to be true. Well, it looks like Deku will finally reunite with the students of Class 1-A from UA High School. Hence, fans are very excited to see the entire gang back in the manga series.
However, Deku wants them to go far from him as he thinks that he might put them in danger. He is afraid that AFO might attack his friends or whoever stays close to him. But Bakugou, Todoroki, and the rest of his classmates are in no mood to listen to him. So, what will happen next in the manga series? When will its fans be able to read it? Here are all the latest details.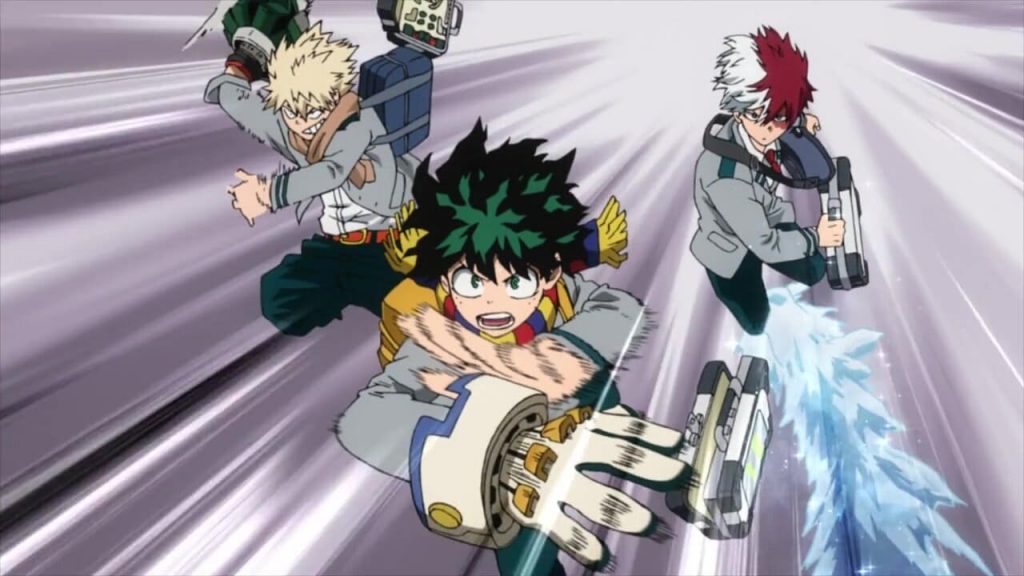 My Hero Academia Chapter 319: Plot Details
My Hero Academia Chapter 319 will open with a flashback sequence. A few days after Deku left the heroes academy, Bakugou, Tokoyami, and Shoto are discussing him. Whereas, at the same time, Bakugou is ripping his letter. They guess that Deku is with Endeavour and the other pro heroes. Lida suggests they should call the pro heroes, and they already tried that. But Endeavour, Jeanist, and Hawk are not answering their phones. Bakugou tells everyone that Deku must be with All Might, and since he knows him so well, he will certainly get into trouble in the end.
Later on, when the students meet Endeavour, they ask him why they're not answering his phone and what about his promise about stopping Dabi. Todoroki even blames his father for leaving All Might and Deku all by themselves, but then Bakugou interrupted. He tells them that Deku is insane and never thinks about his own safety. In fact, All Might is the same as well, and that's why he can't stop Deku.
Everyone proposed the idea to bring Deku back to the academy, but Endeavour opposes it. However, Nezu tells him that it is all right, and Deku can return whenever he wants as they have already upgraded the security barriers outside the academy. 
My Hero Academia Chapter 319 will feature all the students of Class 1-A arriving at the location where Deku and Bakugou are in the present. After seeing them, Deku questions them why they had to come. The students reply that they are worried about him, but Deku says he is fine. Bakugou asks him to smile, but Deku stays silent. Moreover, he then tells him that he needs to go and everyone should stay away from him. Deku activates his Quirk and tells everyone to move away. However, Bakugou challenges him to make them move. 
My Hero Academia Chapter 319: Release Date
The manga series is all set to return from a break this week. Its fans have already waited extra to read this chapter, and now they just can't wait to get their hands on it. My Hero Academia Chapter 319 is all set to release on Sunday, July 11, 2021. It will be available to read online on Viz Media and Shueisha's MangaPlus.