The fourth season of SEAL Team did end on a happy note, but it forced the viewers into thinking about what is next for Jason and Bravo team. But it looks like SEAL Team Season 5 will finally provide answers to their questions. The great thing is that the fans don't have to wait for very long as the production for the fifth installment has finally begun. So, when will the next run hit the TV screens? Here is everything to know. 
SEAL Team is an American military drama action TV series. Benjamin Cavell created this show for CBS. The series made its debut on September 27, 2017. The first season was a hit, and hence the network renewed it for further installments. So far, CBS has released four seasons of SEAL Team. The most recent installment concluded on May 26, 2021.  
SEAL Team Season 5 On Floors!
The production for the fifth season of the military drama has finally kicked off. The writer's team of the show and its leading actor David Boreanaz confirmed this news. The former took to their Twitter handle and replied to a tweet where the fans were trying to guess where the Bravo team is heading next. This tweet includes the picture of the sets which has been built in LA for the production.
On the other hand, David Boreanaz took to his Instagram handle and revealed that he would go back to work as it would be the first day of filming SEAL Team Season 5. Meanwhile, after witnessing a glimpse of the sets, fans are expecting that the fifth season will be even more adventurous and exciting.
What To Expect?
Recently, Paramount+ and CBS made a new deal, and according to it, the first four episodes of the upcoming season installment will air on CBS, and then the remaining ones will be available to stream on Paramount+. Since the show is shifting to a streaming platform, the makers now have a chance to make the viewing experience even darker. As a result, fans can expect the upcoming storyline to be more intense than ever.
In the previous season of the military drama, Jason was experiencing some major headaches. And it might play a significant part in SEAL Team Season 5. This situation of his might even endanger his position as the leader of Team Bravo.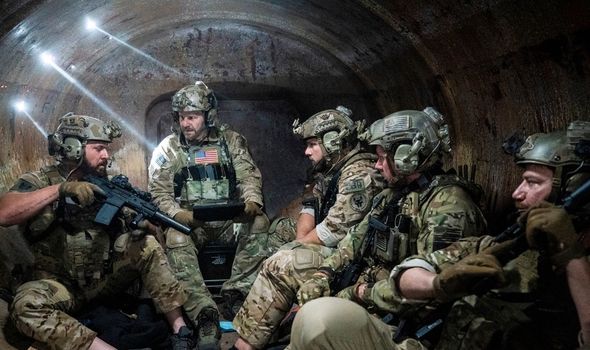 SEAL Team Season 5: Release Date
It seems like the network has planned everything in advance. They renewed the show right after their new deal. Not just that, CBS even revealed its release date before the beginning of the production. SEAL Team Season 5 is all set to premiere on Sunday, October 10, on CBS. Therefore, the viewers have to wait only for a few months for their favorite action-drama to return.