Alexander Dreymon has finally revealed that the production for The Last Kingdom Season 5 has come to its end. While fans are still wondering how things would move in the next run, Dreymon teased that the final chapter would follow a time jump that would indeed escalate their problems. Based on Bernard Cornwell's Saxon Stories, the show follows the relationship between Anglo-Saxons and Vikings.
The Last Kingdom Season 5: Production Completed
Back in April 2021, Dreymon, along with his co-stars, confirmed via a video that filming has begun. Dreymon said that the crew had returned to Hungary to film the final run. He added that they are lucky to begin shooting at this time. Even everything is going well so far. Dreymon further stated that they hope to bring something special in this last chapter. Soon, the official account confirmed that filming has finally wrapped up on the fifth and final run in late June.
The Last Kingdom Season 5: Who Will Return?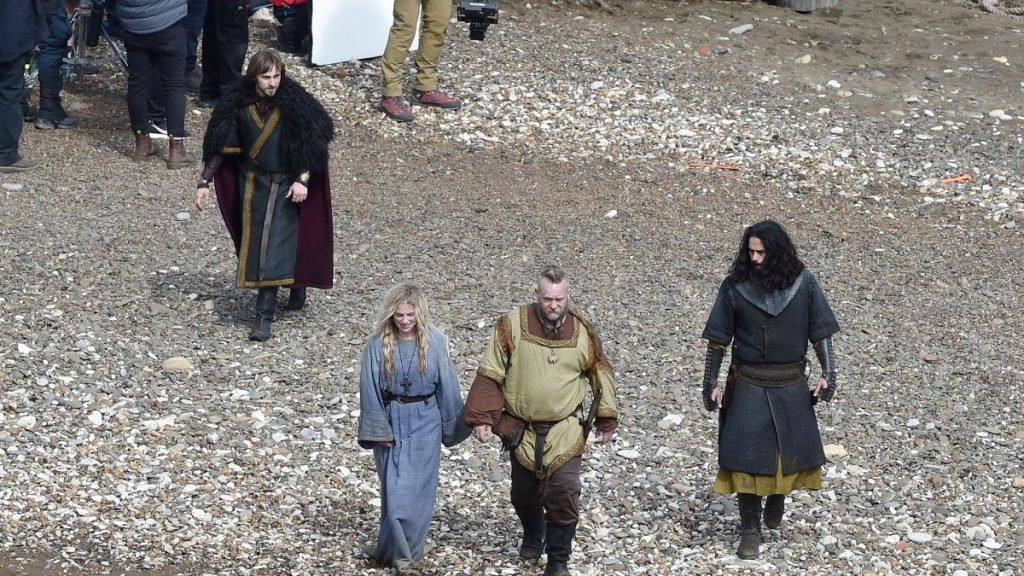 While fans wondered whether their favorite cast would return after the gruesome finale, the behind-the-scenes image teases pleasant news. No doubt, Alexander Dreymon will return as Uhtred of Bebbanburg with Emily Cox as Brida. Besides them, Eliza Butterworth as Aelswith, Mark Rowley as Finan, and Timothy Innes as Kind Edward will also join.
Arnas Fedaravičius as Sihtric, Millie Brady as Aethelflaed, and Ewan Mitchell as Osferth will join as well. In addition, Jeppe Beck Laursen as Haesten will join with Adrian Schiller as Aesthelhelm and Amelia Clarkson as Aelflaed. Patrick Robinson as Bishop Benedict, Stefanie Martini as Eadith, and Eysteinn Sigurðarson as Sigtryggr will also join. Even, Domina star Ewan Horrocks will join as Aelfweard along with Harry Gilby playing Edward's first child Aesthelstan.
The Last Kingdom Season 5: How Things Will Move In Next Run?
In the final chapter, Uhtred will finally realize that his destiny is more than Bebbanburg, as every dot is connected to the future of England. Thus his aim will become more precise and higher. Meanwhile, Charged will train King Edward's first child Aesthelstan. So that they can turn him into a warrior who can serve them in the battle. But while reaching this goal, Uhtred will face a huge loss. Meanwhile, he will deal with his greatest foes of all time.
The EP Nigel Marchant teased that the final run would explore the story of two separate kingdoms, including how union happens in the final battle. Even, it would see how Uhtred returns home and how he would help in uniting these kingdoms. Well, in the last season, only one kingdom left after the battle. So it would play a major role in fulfilling King Edward's goals.
The Last Kingdom Season 5: When Will It Release?
As of now, there's no official release date announced for The Last Kingdom Season 5 yet. Still deeming that filming wrapped up back in June 2021, it doesn't seem that fans have to wait long for their favorite show to return. Thus, if everything runs smoothly, it will follow its 18-month production cycle. So, we can guess that the final run would air in early 2022.