Apple TV is set to air the most exciting finale in the form of Ted Lasso Season 2 Episode 12. Sam Obisanya received an offer in the previous episode that would be so hard for him to refuse. He received an opportunity to play Edwin Akufo's acquired football club in Morocco in his native Africa. But it will not be easy for Sam to leave Richmond and Rebecca behind. The big finale episode will ultimately reveal the most awaited mystery of Season 2.
So what will Sam do? Will he go to Africa to stay closer to his family in Nigeria, or will he get back with Rebecca, who has recently lost her father? Keep reading ahead to know all the essential details about Ted Lasso Season 2 Episode 12.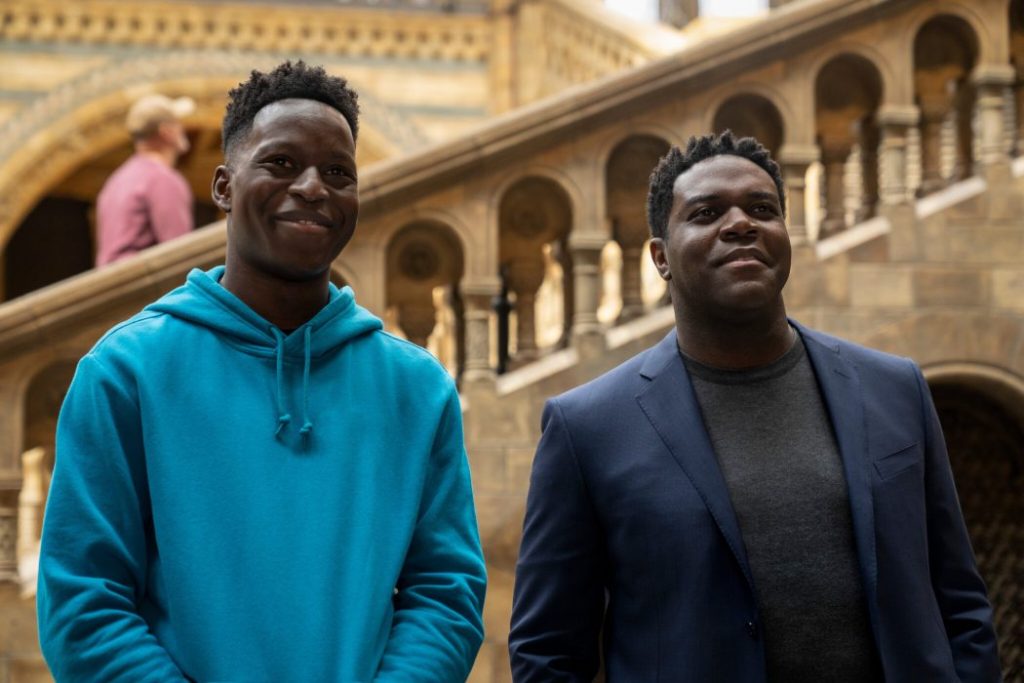 Ted Lasso Season 2 Episode 12 Preview: What Will Happen In The Finale?
The finale episode of season 2 is titled "Inverting The Pyramid Of Success." It will reveal Sam's future and if he moves away from London back to Africa. While he has three days to consider Edwin's offer, we can see Sam playing for the Richmond Football Club one last time as they have a solid chance to make it to the Premier League. Meanwhile, Rebecca is struggling with a recent loss. And if Sam leaves, things might worsen for her. We saw Rebecca pleading with Sam to stay even when they are not together anymore. However, if Sams stays at Richmond, we might see the beginning of a strong relationship between them.
Further, in the last episode, Trent Crimm informed Ted about a forthcoming article about Ted's panic attack on the field. He revealed that Nate is the source for the article that could completely spoil Ted's reputation. Unfortunately, Nate goes ahead with this article because he thinks he does not get enough credit for developing crucial tactics for the team. So, fans will witness how Ted handles this situation in the finale episode of Ted Lasso Season 2.
A Quick Recap!
Edwin Akufo, a billionaire football enthusiast from Ghana, offered Richmond's star player Sam to play for his recently acquired football club in Morocco in the penultimate episode of Ted Lasso Season 2. Moreover, Sam seems to be considering the once-in-a-lifetime opportunity to be closer to his home and play for an African club with his people. However, moving on from London does not seem to be easy for Sam, with all the bittersweet memories at Richmond. Later on, Rebecca confronted Sam about the offer and expressed that she want him to stay in London. 
Further, Edwin sends Rebecca a beautiful bouquet to show his sympathy to Richmond regarding Sam's transfer. However, Rebecca reminded Edwin that Sam is yet to make a final decision. Sam and Rebecca started their secret relationship in the second season. However, towards the end, Rebecca decided to break with Sam after her father's death. Further, Rebecca tells him that she does not want both of them to hurt each other.
But, Sam insisted Rebecca take all the time she needed. However, Eddie's tempting offer has made things trickier as we move to the final episode of Ted Lasso Season 2. Sam has only three days to consider the proposal. Moreover, Sharon leaves early on her last day and leaves a letter for the team without saying goodbye. Ted gets mad at her and tracks Sharon down to give her a team's parting gift. 
Ted Lasso Season 2 Episode 12: Premiere Date
Apple TV+ is all set to air Ted Lasso Season 2 Episode 12 on October 8, 2021. And don't you worry, the network has renewed Ted Lasso for a third seeing. So it will be thrilling to see the second season concluding as the story moves forward to the third season. So, stay tuned for more exciting news, and don't miss out on the grand season finale.