The first episode of Batwoman Season 3 will begin with several evil batman trophies floating in the Gotham River. Batwoman and company will have a job to recover these bat trophies before it reaches the hands of civilians. Unfortunately, these bat trophies have evil powers which turn ordinary people into selfish villains. In Batwoman Season 3 Episode 1, one of Alex's admirers gets a hold of Mad Hatter's hat and is about to create chaos in the city. So what happens next in the premiere episode of Batwoman Season 3? Here are all the updates about the premiere episode.
Batwoman Season 3 Episode 1 Preview: Batwoman Faces Mad Hatter
The CW has revealed the official synopsis of the premiere episode titled "Mad as a Hatter," along with the trailer for Batwoman Season 3. Batwoman will try her best to keep the streets clean while significant threats come ahead in the premiere episode. Batwoman will be assisted by her arch-nemesis Alice, who is currently locked up in Arkham. Meanwhile, Batwing will assist the Batwoman in recovering bat trophies. However, Luke will realize that he still lacks complete control over his father's suit. Moreover, Ryan visited Alice in the prison while Sophie enjoyed her complete freedom.
Further, in the trailer, we see that one of the evil hats gets into the hands of Alex's admirer. The Mad Hatter will drop at Mary's medical school graduation and create chaos in the premiere episode. Meanwhile, Ryan and Alice will form a peculiar partnership to help her recover all the lost batman trophies before chaos deepens in Gotham City. Ryan will also take Alice out of prison under supervised custody in the premiere episode of Batwoman Season 3.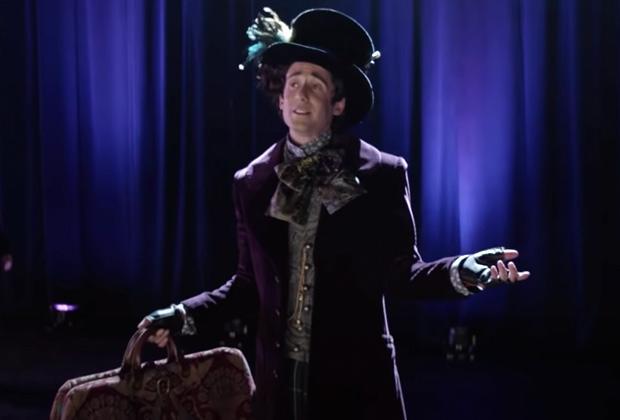 A Quick Recap!
The finale episode of Batwoman Season 2, titled "Power," ended with batman trophies spread all over the city. Earlier, Black Mask caused a blackout in the city and urged the people to believe in anarchy. Further, as Luke went through some of his father's old stuff, he found a design for the Bat Suit. He also discovered that the Bat Suit is secretly built by Lucius. In addition, Tavaroff attacked Mary after being poisoned by Bane's venom. 
Towards the end, Batwing saved Mary and defeated Tavaroff. Further, Ryan helped Alice spray snakebite over Circe as both Alice and Circe fell into the ocean. Moreover, Alice got arrested while Ryan revived Kate. Next, Ryan visited Arkham to visit Alice. And Alice told her that Ryan's biological mother is still alive. Meanwhile, various bat-villain trophies end up floating in the Gotham River, including Poison Ivy's rampant plants. So, Batwoman and the Bat team will try to recover these trophies in Batwoman Season 3 Episode 1.
Batwoman Season 3 Episode 1: When Will It Return?
The third season was renewed in February 2021. And, the premiere episode of Batwoman Season 3 will release on October 13, 2021, exclusively at The CW. Each new episode will premiere weekly on Wednesdays. So, stay tuned for more recent revelations, and don't miss the premiere episode of Batwoman Season 3.