It looks like Da Mi will have to try harder to conceal her identity in The King's Affection Ep 12. With the wedding approaching, things will get trickier for the Crown Prince. Her feelings are at stake with her identity. She will have to make some crucial decisions to save her family in the upcoming episode.
Moreover, we can expect an attack on Lee Hwi if anyone gets a sense of her real identity. Also, her bodyguard Kim Ga On could plan an attack on her life in the next episode. Thus, keep reading ahead to know all the essential details of The King's Affection Ep 12.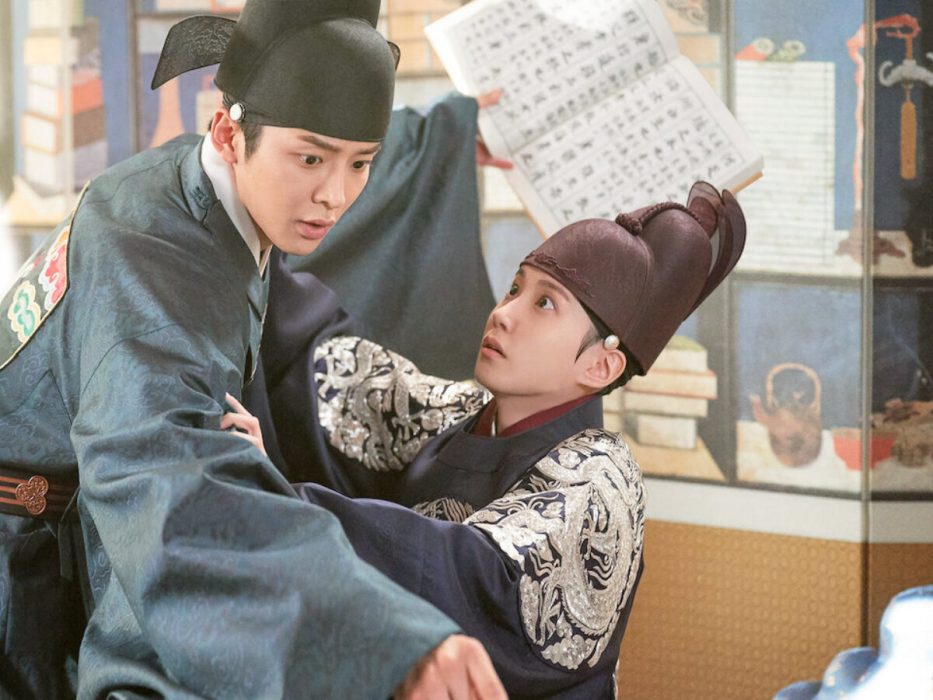 The King's Affection Ep 12 Precap: What Will Happen?
Lee Hwi has a lot on her plate in the next episode. With the wedding nearing, she will be under pressure to keep her secret that could destroy the royal family's future. Moreover, the love triangle between Lee Hwi, Ji Woon, and Jaehyun is also a complication for the Crown Prince. She had feelings for Ji Hoon, but she sent him away to protect him and also her identity. It will be interesting to find out if Ji Qoon returns to the empire.
Further, in The King's Affection Episode 12, Lee Hwi's marriage has been confirmed with Shin So Eun after she passed the test. However, she is reluctant to become the crown princess. If she changes her mind, Lee Hwi might have a little more time to conceal her identity. Moreover, if the secret comes out, the whole empire will be in chaos. Therefore, the King and Lee Hwi will have to find a way to get through this wedding situation to keep the family and the empire safe.
A Quick Recap!
We have seen significant revelations building up to the second half of the season in the previous episodes. Ji Woon finally confessed his feelings for Lee Hwin. He realized that he felt something beyond loyalty and was brave enough to open his heart to Lee Hwin. However, he is not aware that Lee Hwi is actually Da Mi, a woman.
Ji Woon had beautifully portrayed the queer community in the times when society did not tolerate such truth about humans. And to ensure his safety, lee Hwi ordered him to leave the palace. It turns out Lee Hwi also has feelings for Ji Woon, but she could not reveal it to protect her identity and the empire.
Meanwhile, in The King's Affection Ep 11, Lee Hwi also has a secret admirer in Prince Jaehyun. He had known that Lee Hwi was a woman and had feelings for her. He even bought her a beautiful ring Lee Hwi was looking at. So, he is aware that Ji Woon and Lee Hwi have feelings for each other. But, he has kept quiet about his feelings with the big secret coming in his way. 
Further, the Crown Prince's wedding is being planned after her grandmother decided it was time. Shi So Eun and Noh Ha Kyung were invited to the palace to become the next crown princess. While Noh Ha was curious to become the princess but Shin So was not so excited about it. However, the King has intervened and postponed the wedding to keep situations under control. The King's actions suggest that he might know that Da Mi is his daughter, who was sent off because she was Lee Hwi's twin. 
The King's Affection Ep 12: Premiere Date
KBS2 will air The King'Affection Ep 12 on November 16, 2021, at 9:30 p.m. KST. The network airs two episodes weekly on Mondays and Tuesdays. Moreover, international fans can watch the upcoming episode online on Netflix. So stay tuned for more thrilling episode previews, and don't forget to watch the next episode of The King's Affection.