Jason will try to find Mandy after realizing his passionate feelings for her in Seal Team Season 5 Episode 8. Meanwhile, the Bravo Team will have more doubts about Mandy's real intentions. She will have to express the truth, or things could get tricky in the next episode.
Also, Sonny will try to focus on Hannah while she decides if she wants to move in with him. Also, a crucial mission will begin on a negative note. Thus, keep reading ahead to know all the details about the upcoming episode.
Seal Team Season 5 Episode 8 Preview: What Will Happen Next?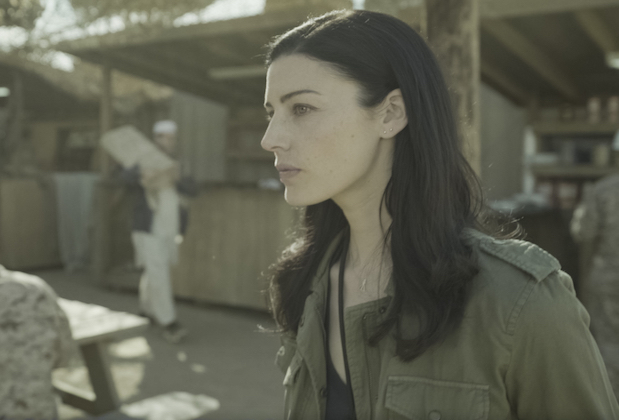 Jason will try to get hold of Mandy in the eighth episode. He seems to have feelings for her. However, Mandy's real intentions are still unknown. Not just that, Bravo Team is sensing something fishy about her. Thus, she will have to come clean before the team finds the truth by themselves. 
While Sonny struggles to get over his feeling for Davis, he will concentrate on Hannah in the next episode. He has expressed his intentions and is waiting if Hannah decides to have a family with Sonny. However, Hannah will be under pressure as moving in with Sonny would mean she will have to let go of what she has attained till now in her life. Further, Bravo's next mission will begin with some complications in Seal Team Season 5 Episode 8. 
A Quick Recap!
In the previous episode, the Bravo team and their families dealt with some personal, life-changing situations. Mandy decided to stay back, but she eventually ended up hooking up with Jason. While Jason has a sense of trust in Mandy, the other members, especially Sonny, have their doubts about Mandy because of the things she did in the past.
Meanwhile, in Seal Team Season 5 Episode 7, Sonny tried to convince Hannah to start a family with him. He decided to go with Hannah after Davis refused to breach the professional boundaries between them. Further, Clay got to know about his father's terminal illness. He decided to make things better with his father after finding out that he wouldn't live long. The incident made Clay realize that he needs to be a better father when he will have a kid in the future.  
Furthermore, Ray and his daughter came across a war veteran who told them horrible stories from his days in the army. Ray found it hard to trust the man's word. But later, he realized that the veteran was telling the truth about the inhumane things he had encountered. The incident made Ray think about the horrific things that happen in the military department in Seal Team Season 5 Episode 7.
Seal Team Season 5 Episode 8: Premiere Date
The eighth episode of Seal Team Season 5 will air on November 21, 2021. Paramount+ airs all-new episodes weekly on Sundays at 3:00 a.m. ET. the fifth season will feature 14 episodes. Hence, stay tuned for more thrilling episode previews, and don't skip the upcoming episode of season 5.