Nearly after two decades of separation, Jennifer Lopez and Ben Affleck again rekindled their lost spark. Not just that, the lovey-dovey couple is all set to celebrate their love ahead of Thanksgiving. The power couple had been in the rumors as soon as they came into a relationship back in 2002. Well, what a time it was when the two sought occasion to express their love. If you remember, Jennifer shared her feelings through a hit song "Dear Ben" on her This Is Me album. Eventually, Ben also appeared in Jennifer's hit album "Jenny From The Block."
But, unfortunately, the power couple split just a few days before tying the knot. Well, it certainly disappointed fans who were looking forward to seeing them together. But sadly, it didn't happen that time. Apparently, Ben and Jennifer started dating their new partners. Even each married, had kids and eventually divorced. But what surprised the fans was when Jennifer Lopez and Ben Affleck rekindled their lost love. Well, that is something that their fans have been praying for. And now that they returned, let's see what they planned for the upcoming holidays and for life.
Jennifer Lopez Reveals She Is Ready To Become A Bride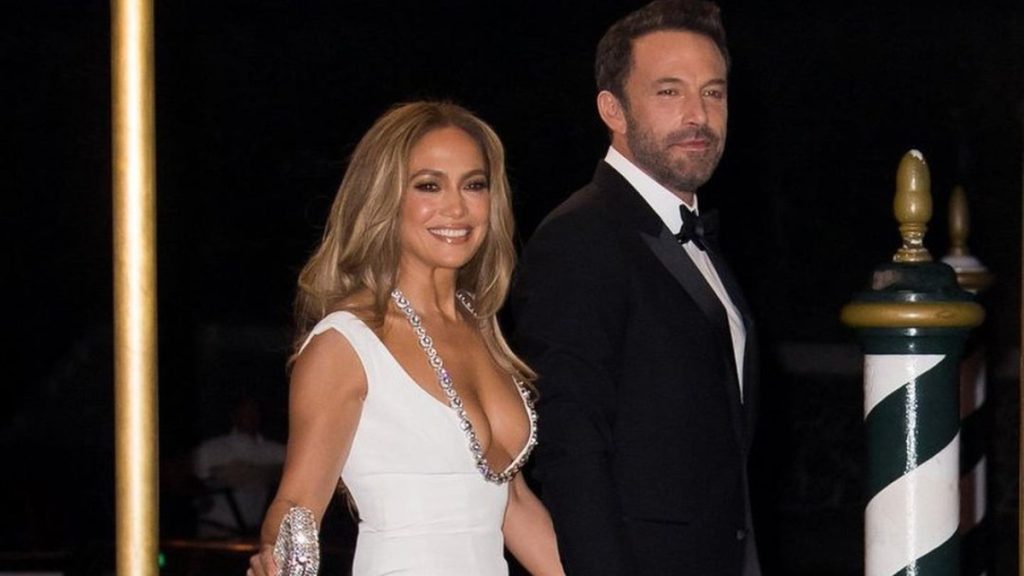 Now that we know the couple is back and cherishing every moment they get together, Jennifer seems highly excited to take their relationship to the next level. Speaking of which, Jennifer told Today that she's once again ready to become a bride. While the host asked Jennifer that is she looking to become a bride again for the fourth time, Jennifer stayed firm on her decision. "100 percent," the pop singer claimed.
"I'm a human," by the way. Jennifer added that she has some dreams and a desire. So perhaps it comes as no surprise for fans. Well, so far, fans know that Ben and Jennifer are dating. Further, the couple shows some signs that it isn't a regular reunion. The couple seems far more serious than before. Thus, the wedding rumors might be correct. Hopefully, we might see Jennifer walking down the aisle in a stunning wh ite dress in the future once again.
Jennifer Lopez And Ben Affleck Gives Sign Of Their Healthy Relationship
Want To Be As Close As Possible
Recently, the body language expert Karen Donaldson studied Jennifer and Ben's body language to ensure whether they are playing around in front of the camera or they are serious. But it seems they are contented to be together after being apart for two decades. First, Donaldson focused on how the duo held their hands. As per the expert, the palm-to-palm touch suggests that they want to be as close as possible. Although the paparazzi surrounded them, the couple seemed least interested in caring about the world.
They Are Closer Than They Ever Were
Another image of the couple implies that this love rekindle isn't just a publicity stunt. Donaldson teased that the lack of space between them hints that the couple is focused on a close bond. The groin-to-groin and hip-to-hip connection hints at their deep connection. Above all, Ben's arms heaving over Jennifer's shoulder showcase that he is overprotective. Even this kind of hug- romantic and intimate hug-reassured the fans. As they are closer than ever as the bond between them is pretty intimate and jolly.
Ben Is Glad To Be Back
The recent image where Ben possesses a confident posture holding Jennifer from one hand and the other in his pocket implies that he is comfortable in his relationship. Further, touching a little of Jennifer's back suggests desire and affection. Additionally, it shows he is proud of this relationship. Finally, even as they pressed each other and kissed with eyes closed tease that they only focused on the moment. Well, it seems the pair is together, and the hike in feelings for each other says it all.
Ben Feels Proud To Be With Jennifer
Recently the couple was spotted shopping together for their home. Shortly Ben gushed that he is proud of Jennifer and how she's inspiring the people. Even he told Adweek that he is pleased to be with her. They even visited Jennifer's kids in Florida. Even the couple was spotted together in LA. They stayed close to each other during Jennifer's LA trip.
No doubt Jennifer Lopez has once again given the signs of how much she loves Ben. Ben, on the other hand, is busy filming his upcoming movie. However, he somehow borrowed some time. So that he can be with his girlfriend, Jennifer. Well, it seems the couple is quite serious this time. Hopefully, things will go smoothly in their relationship and eventually marry each other, unlike how it ended in the past.