It seems Maggie will try to find the stalker as the situation gets tricky in A Million Little Things Season 4 Episode 8. Cam had been warning her, but she had been too caught up with the efforts of her admirer.
Meanwhile, Rome and Regina will get back together. However, things might not be on the same note where they left off months ago. Hence, continue reading to know all the details about the eighth episode.
A Million Little Things Season 4 Episode 8 Preview: What Will Happen Next?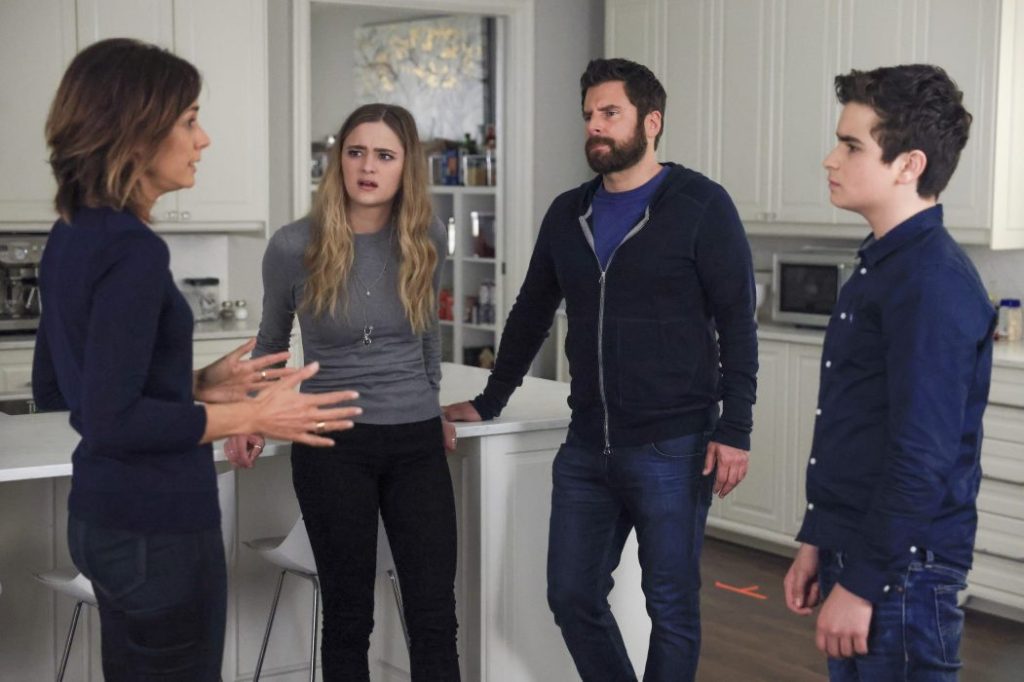 The eighth episode of A Million Little Things Season 4 is titled "The Things We Keep Inside." In the upcoming episode, Rome and Reggie will finally reunite with each other after months. However, they will realize that things are not the same between them. Meanwhile, the stalker situation will worsen as Maggie researches to find her admirer's identity. Also, Sophie will prepare a song for Eddie that she wrote herself. And, Garry will reconnect with an old friend in A Million Little Things Season 4 Episode 8. 
A Quick Recap!
The previous episode began with Cam trying to make Maggie understand that the person who is stalking her might be dangerous. While they discussed the matter, Garry walked in. Cam got nervous and sent him off. Further, Rome failed to contact Regina, who was unaware of the subpoena. So he sought advice from Cassandra, who treated Rome as her new client. Moreover, Rome's agent resigned after the meeting. But things got trickier when Regina came back without informing Rome amongst the mess he had been dealing with.
Meanwhile, in A Million Little Things Season 4 Episode 7, Katherine considered going on a public date with another woman. Her assistant laid down the pros and cons of dating a woman for her. Her date began on a good note. However, her paranoia of being spotted with a woman spoiled her first date. Further, Eddie helped Sophie prepare for her music audition at school and suggested organizing an open mic event. Cam hired a bodyguard for Maggie, but that did not stop her stalker from sending her gifts. 
Further, Eddie went on a date with Anna. However, she walked away after seeing him. He felt conscious about his chair, but Anna was concerned that things might get awkward as she was Peter's ex. So, Anna sought sisterly advice from Sophie. In addition, Reggie's father visited her. However, he had to hear harsh words from Reggie about him hurting other people constantly.
Towards the end, Gary installed a new set of locks to protect Maggie from her stalker. Concerned about her dating life, Katherine contacted a gay friend, who she cut off with, on a sour note in A Million Little Things Season 4 Episode 7.
A Million Little Things Season 4 Episode 8: Airing Date
ABC will air A Million Little Things Season 4 Episode 8 on December 1, 2021, at 10:00 p.m. ET. The network airs each new episode weekly on Wednesdays, with a runtime of around an hour. The ninth episode will be the winter finale of season 4. Moreover, the current season will comprise 20 episodes in total.
Where To Stream The Ninth Episode Online?
If you miss the upcoming episode on ABC, fans can catch up with it on the network's official website and the ABC app. In addition, season 4 is also available on Hulu, DirecTv, Vidgo, Fubo TV, YouTube Tv, and Hulu+Live. Hence, don't skip the winter finale and keep coming back for more exciting episode previews about your preferred TV shows.