The third season of TNT's dark comedy-drama series premiered in 2019. And since then, fans have been looking around for the next installment of Claws. But fans' long wait of over two years is finally coming to an end. As Claws Season 4 reaching is nearing its release, the excitement for the show is getting higher and higher.
Claws is an American dark comedy-drama that first premiered on TNT in 2017. The series created by Eliot Laurence is a unique and refreshing take on the crime genre. It revolves around a group of women making their way into the criminal underworld ruled by men. However, these five manicurists chose the line of organized crime and money laundering to help someone in need.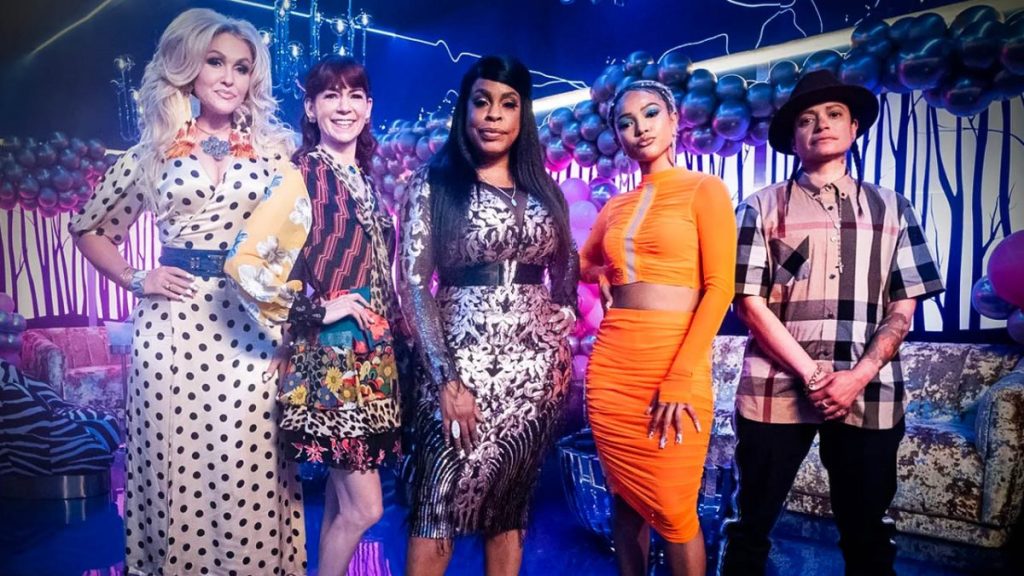 The audiences have massively loved the female lead series. On the other hand, the critical response towards the series has also been widely positive. The premise of the show is fascinating, with multiple intriguing characters. Especially, Niecy Nash as Desna Simms is hands down one of the show's highlights. With Claws Season 4 getting closer fans can expect the upcoming season to maintain the quality provided by past seasons. 
What's Next For Desna In Next Season?
During the third season, Desna found herself unlucky several times. In the season, Virginia took a bullet for Desna. Meanwhile, Roller revealed his love, and Desna moved into a gorgeous penthouse suite. Dean and Desna's relationship was also rough in Season 3. But they tried to repair the sibling bond towards the end of the season.
However, Dean's rebellious nature could cause conflict with his sister in the upcoming season. Meanwhile, Dean was heartbroken when Virginia refused to marry him. So, he might find new love in Claws Season 4.
At the end of Season 3, the crew's primary money maker was destroyed. Therefore, they will have to deal with the financial implications of this. Uncle Daddy's lover Toby turned Roller in for his cousin Clint's death. While Uncle Daddy lets Toby go, the Husser family was torn apart because of his lies. Meanwhile, Claws season 4 could focus on Uncle Daddy trying to make amends and redeem himself. 
While talking about season 4, Harold Perrineau discussed some whereabouts with TV Insider. While he hopes for the show to conclude on a high note, he admits that he is "not 100 percent certain" that it will happen this way. Luckily, fans won't have to wait long for the anticipated final season as it is releasing this month.
When is Claws Season 4 Coming?
The fourth season of TNT's dark comedy-drama series is gearing up for release. Unfortunately, claws Season 4 will be the last season of the crime comedy series starring Niecy Nash. There is some good news for the fans as TNT has decided to prepone the show's release date. Claws Season 4, which was previously scheduled to release on December 26, is now releasing a week earlier, on December 19, at 9 PM Est. And while you wait for the next season, here is the trailer of Claws Season 4. 
Also Read Snowpiercer Season 3: Archie Punjabi's First look as Asha! New Opportunities For Layton And His Companions, Climate Changing