There is only one thing we love more than hilarious comedy-drama. And that is a hilarious dark comedy-drama. The second season of HBO's series Barry starring Bill Hader premiered in 2019. And ever since, fans have been turning their heads in hopes of Barry Season 3. So, brace yourselves as we bring to you everything there is about Barry Season 3.
HBO's Barry is an American dark comedy-drama series. The show made its debut on the HBO network in April 2018. The series stars Bill Hader as the titular Barry, a former marine and hitman. Barry finds himself in a theatre group while going to Los Angeles to eliminate a target.
The series moves forward as Barry discovers his knack for drama theatre. He then decides to make a career. However, as they say, you can leave crime, but crime does not leave you. So, Barry's past comes crawling back in the way of his dream. After immense acclaim and six Emmy awards, there is a lot of hype about Barry Season 3.
Will There Be Barry Season 3?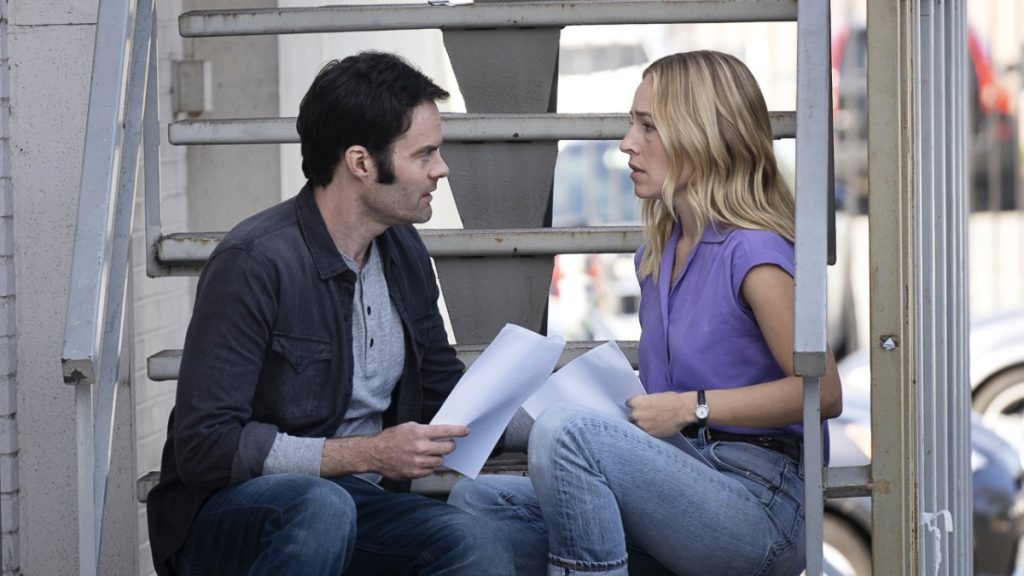 Will there be a third installment in Barry's story? This is the question that all the fans of HBO's dark comedy-drama have been pondering ever since the second season of Barry released in 2019. Well, to answer the question for once, and all is Yesss! On April 10, 2019, HBO already confirmed that the drama series would be back to Barry Season 3.
The second season of HBO dark comedy Barry premiered on HBO from March 31 to May 19, 2019. After the confirmation of the third season in April that year. Unfortunately, the production for the third season got delayed due to the global pandemic. So as of now, an official release date has not been announced for the next season yet. But several reports claim that Barry Season 3 will make its way on HBO sometime around mid to late 2022. 
What To Expect From The Next Season?
In the second season of the series, fans saw Barry going on a full-on rampage in a Buddhist monastery. Fuches attempted to get the Chechens, the Bolivians, and the Burmese together in the monastery. Barry killed almost all the members of the gang and started to look for Fuches. However, Fuches successfully managed to escape. After getting out of prison, Gene realized that Barry is the one responsible for his girlfriend's death. 
Now in Barry Season 3, fans might witness changing dynamics between Barry and his ally Gene, who now considers Barry his girlfriend's murderer. Fuches' words, "Barry Berkman did this," will echo in Gene's ears. Thus, he may try to avenge his girlfriend's death from Barry. However, with Fuches being alive, Barry has more pressing matters to attend to.
Also, viewers can expect that Barry will have to keep his true self from getting exposed. In the upcoming season, Hank would also play an essential part after he manages to survive the chaos at the monastery in the second season. So, don't miss it, and stay tuned with us for more updates.
Also Read Barry Season 3: Bill Hader Shares Production Details, Season 4 Scripting Also Concluded, Know Release Date