Yeon-su and Choi Ung's story is about to get more interesting as the two deal with some problems in Our Beloved Summer Ep 15. Yeon-su might face another family crisis, and Ung would be there for her every step of the way. She might get emotional as she gets overwhelmed by the good things happening in her life right now.
Moreover, Ji-ung and NJ will bond together as we might witness them coming closer in the next episode. Hence, continue reading to know all the updates about the penultimate episode.
Our Beloved Summer Ep 15 Preview: What Will Happen?
Yeon-su might realize that her grandmother might be suffering from some kind of terminal illness. Her grandmother was looking into nursing homes. Thus, Yeon-su's grandmother might end up at the hospital in Our Beloved Summer Ep 15. Meanwhile, Choi Ung will try his best to take care of Yeon-su while she deals with another family problem. Moreover, she will be spending some time at Choi's place. He will cook for her, and they will have a beautiful moment spending some time together in the next episode. 
Further, viewers will find out if Ji-ung's mother is telling the truth about her illness, or is this another ploy to get some attention? Also, Ji-ung and NJ will spend some more time together. Their similar situations might lead them towards a closer bond in the upcoming episode. Also, fans might see another romance building up between Eun-ho and Sol-yi.
A Quick Recap!
Yeon-su reminisced the night when Choi Ung called her days after their break up in the previous episode. He was very drunk and asked her the reason behind ending their relationship. Yeon-su told him about her family's financial crisis. But Ung was too drunk to understand and lashed out at her. However, he had no memory of what happened that night on the phone. So, he wondered what made Yeon-su feel that holding on to their relationship was not worth it.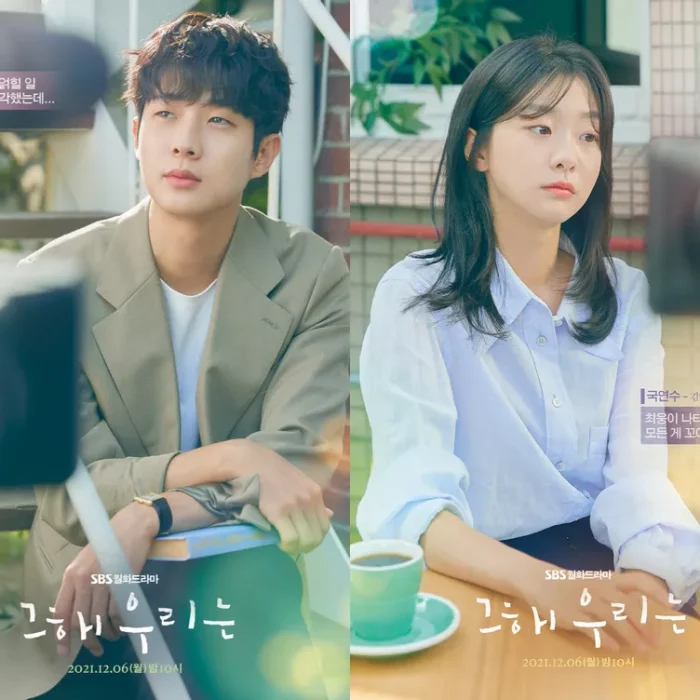 Meanwhile, in Our Beloved Summer Ep 14, Yeon-su's grandmother asked Ung never to leave her granddaughter alone. She hinted towards their family's dreadful past. However, Ung was keen about learning more about Yeon-su's part from herself. Moreover, the documentary received great fame after the first episode was released. Fans in the neighborhood waited for Ung and Yeon-su to take some pictures with them.
Further, Ji-ung met with NJ, where she asked him about Choi Ung. However, NJ had no idea that Ji-ung had not been in touch with Choi Ung for a while. He gave some life-changing advice to NJ while they sat there talking about themselves. Moreover, Eun-ho's ex-boyfriend paid her a surprise visit at Soli's bar. He came to ask for money, but Eun-ho kept strong and sent him away. 
Elsewhere, Yeon-su found an old age home's brochure while picking up her grandmother's clothes. She expressed her deepest feelings of being left alone the following morning after realizing that her grandmother would be gone soon. In addition, Ji-ung also realized that his mother did not have much time to live. She asked him to film the last days of her limited life. The revelation made Ji-ung realize that he would lose the only family he had left soon in Our Beloved Summer Ep 14.
Our Beloved Summer Ep 15: Airing Date
SBS TV will air Our Beloved Summer Ep 15 on January 24, 2022. The network airs two new episodes weekly on Mondays and Tuesdays at 10:00 p.m. ET. And the current season will feature a total of 16 episodes.
Where To Stream The Penultimate Episode Online?
Viewers across the globe can watch the latest episode on Netflix. Each episode is released two hours after SBS's broadcast on the streaming network. In addition, the penultimate episode will also be available on Dramacool. So, don't skip ep 15 and keep returning for more exciting episode previews.