After watching Queens' epic finale, fans have been wondering what will happen next in Queens Season 2. Well, so far in the show, Brianna aka the Nasty Bitches' Professor Sex, played by Eve, was missing from the show due to her real-life pregnancy. However, in the closing moment, with the help of technology, she reunited with the other Nasty Bitches. While fans missed her, Brandy Norwood came up with delightful news. Here is everything you need to know.
Created by Zahir McGhee, Queens follows the lives of four megastars of the 1990s. Brianna, Jill, Naomi, and Valeria are, once known as the "Nasty Bitches" are now in their forties and barely in contact with each other. But together, they had turned the hip-hop world upside down and also achieved legendary status in the world of music. Now they are all reunited, so there's a chance that they could reach the height which they achieved back in the 1990s. But can they make it till Queens Season 2?
Queens Season 2: Is It Renewed?
As of now, ABC has yet to announce the future of Queens. The series has recently wrapped up airing on February 15, 2022. Thus it's quite early to guess whether the show could return. Further, the network has yet to announce the viewership rating of the first season. However, the show has gained massive popularity and has become the most-watched show on the network.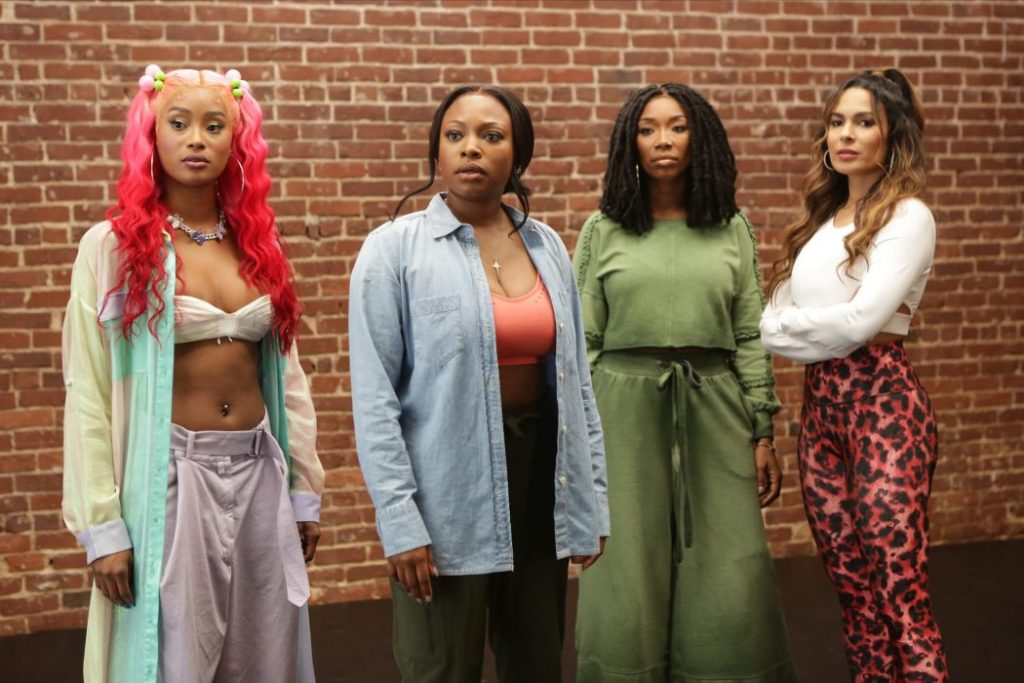 The show received 100% positive responses on Rotten Tomatoes and 75 out of 100 on Metacritic. Apart from this, Variety praised Queens and called it "sharp and distinct," while others called the series addictive. Well, it's enough to guess the series' future. Above all, the network hasn't canceled the series either. Thus, anything could happen. Hence there's a possibility that it could return Queens Season 2 sooner than expected.
Star Seems Optimistic For Season 2
Recently, Brandy Norwood spoke to Deadline about the potential Queens Season 2. When asked about the second season, she said she doesn't know anything about it yet. But she is hopeful of returning as Naomi "Xplicit Lyrics" Harris-Jones. Brandy continued that she would love to explore more rapping, performances, and stage stuff if the second season returns on the network. She further spilled that they had a lot of stage performances, and they loved it. So, she wanted to do it this year also. "I hope we get more great stories to tell," says Brandy. She is currently crossing her fingers to hear positive news about the show.
Brandy added that she was inspired by the life of Nasty Bitches. So if the show won't return for the second season, she will definitely do it somewhere else as it lets them feel new energy and a new life, which is a blessing for them. She further added she's glad to work on the show and will be ready to do it again. However, she hadn't revealed whether Queens Season 2 is on the cards, yet she seems optimistic to return for the second season.
Who Will Return For The Next Run?
No doubt the entire star cast would return for Queens Season 2. This includes Brandy Norwood as Naomi "Xplicit Lyrics" Harris-Jones, Naturi Naughton as Jill "Da Thrill" Sumpter, and Nadine Velazquez as Valeria "Butter Pecan" Mendez. Besides them, Taylor Sele as Eric Jones will return with Pepi Sonuga as Lauren "Lil Muffin" Rice. Well, Eve J. Cooper, who plays Brianna "Professor Sex" Robinson, was missing in the last season due to her real-life pregnancy.
However, she appeared in the closing moment and surprised everyone. Speaking of her return in Queens Season 2, the series creator McGhee said that she's a huge part of the show. Thus, there's no doubt that she will also return for the second run. In fact, to make people feel her presence, they used a short clip of her to keep the excitement hiking. Further, McGhee stated that she felt proud of the show and had also watched the entire episode when she was home.
Queens Season 2: What Will Happen Next?
In the first season, the quadrants reunited after their story ended after a sudden breakup. Well, Valeria dated Naomi's love interest- their manager, Eric Jones, which created a mess between the girls. However, twenty years later, they all reunited. However, Naomi has to put her feud with Valeria aside. But in the first season, they somehow managed to leave it behind. So, viewers can expect that if the show could return for Queens Season 2, it might explore their blossoming friendship and how they reach the height again.