Netflix freshman series Spinning Out aired back in January 2020. And since then, fans have been clamoring to know the future of Spinning Out Season 2. But unfortunately, we have some bad news for the series fans. Soon after the series' debut, Netflix decided to shun the show. Indeed there won't be any Spinning Out Season 2. However, fans are waiting to know the future of Kat Baker and Justin Davis. Will they ever get a second chance? Maybe! Stay with us to know more.
Created by former figure skater Samantha Stratton, Spinning Out follows the life of Kat Baker (Kaya Scodelario), a high-level figure skater who turns in her skates soon after a fatal fall. But she soon finds an opportunity to return and continue to follow her passion with a talented bad-boy partner, Justin Davis. She tries to hide a dark secret that could unravel her entire life. Her mom is also a former figure skater and raised Kat and her younger sister Serena all alone.
Spinning Out Season 2: Is It Renewed Yet?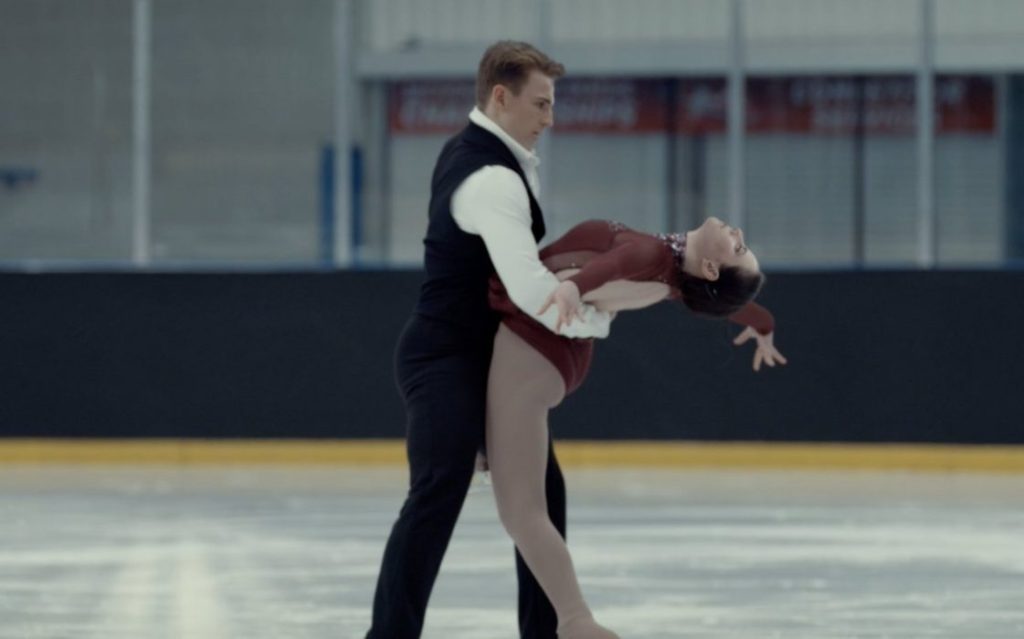 Unfortunately, there is sad news for the series fans. Soon after the show's first season aired on the streaming platform, Netflix decided not to continue with Spinning Out Season 2. The decision came after a month of its premiere. Well, it appears quite shocking for the avid fans. As we have seen, Netflix takes a couple of months to evaluate the viewership data before announcing the series' future.
This means the streaming platform hadn't evaluated the viewership vs. cost. But there's a possibility that the show failed to bring enough viewers. Further, the series' first season gained a mixed response. On Rotten Tomatoes, it garnered 63% of an average rating, and on Metacritic, it gained 47 out of 100. So probably, it could be the reason behind the series' cancelation.
Fans Want Spinning Out Season 2!
Shortly after Netflix canceled the series for Spinning Out Season 2, one of the series' avid fans started a petition on Change.org that reads, "Spinning Out Season 2 needs to happen!" Well, the series cliffhanger ending left fans on edge. Now, all of them wanted to learn what would happen next in Kat's life. Further, the person said that the show was a great representation of the sport and it needs to be continued.
The show has diversity, including LGBTQ+ members, and it depicts everything in an informative way. Meanwhile, many flooded the comment section with asking for the renewal of Spinning Out Season 2. As of now, the petition has reached 1,891 signatures and will soon turn into 2,500 signatures. But will Netflix renew it? It remains the big question here. Well, it did renew Lucifer, so perhaps this could happen with Spinning Out too. Let's hope for the best.
Spinning Out Season 2: What Will Happen If It Returns?
The series begins with Kat, a figure skater who's suffering from bipolar disorder. She met with an accident during her skating competition and thought her career was over now. However, she gets a second chance to prove herself. She met with Justin. A talented bad boy turned into her partner for a duo skating competition. However, throughout the first season, their relationship faced several setbacks.
So Justin decided to take a step back and end his professional as well as personal relationship with Kat. But he quickly changed his mind and headed to Sectionals for a little chit-chat with Kat. However, the show ended, and fans are clamoring to know more. Considering the first season finale, we expect the two to come up with a mutual decision to compete in the competition and dissolve their grudges following the competition in Spinning Out Season 2.