Murphy will find herself in a traumatic situation In The Dark Season 4 Episode 2. Things will be out of control, and she needs to take strict action to save her life. However, things won't be easy, and she must fight back with some inmates. Meanwhile, Felix will have some issues while trying to help his friend. Will Felix succeed in his plan? Keep reading to know more.
In The Dark Season 4 Episode 2: What Will Happen Next?
Murphy made a friend in the previous episode. But Sam can't see Murphy happy, so she kills Savannah and warns Murphy that she will continue to kill her friends. It seems like things will be tough for Murphy. She needs to find a way to get out of prison. Otherwise, Sam will kill her. So she heads to see Paula and proposes an offer. She wants to stay with her at any cost to save her life.
Meanwhile, Feliz will come up with a plan to help Murphy. After learning the bail amount, Felix was a bit dizzy and had no clue how to gather such an amount. But he will find some way to help his friend.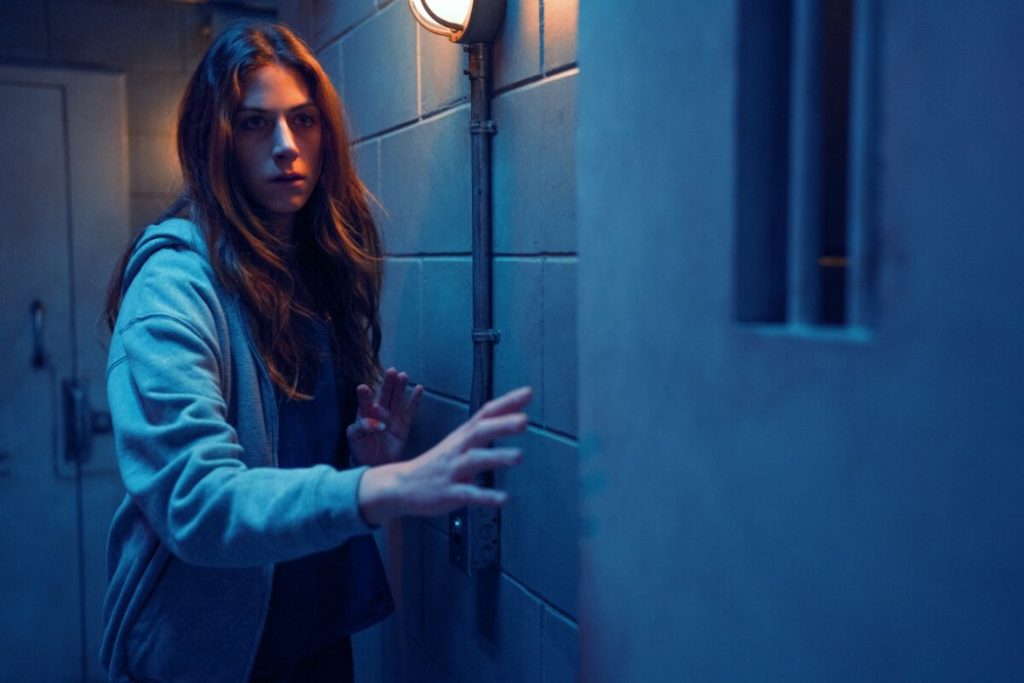 A Quick Recap!
The previous episode opened up with flashes of Darnell and Murphy attending a fancy black tie event. But Darnell was presumed dead. Now in the present time, Felix seems determined to help Murphy get out of prison. He promised to help her. He wanted money to get her out. Murphy tried to transfer Sam, but it didn't work out, and now she was terrified.
As for Josh, he returned Pretzel. Josh came up with an idea. He proposed to Lesley to support a fugitive so Murphy could settle up with a crappy public defender, and they supported him. Meanwhile, Gene worked on a murder investigation.
Murphy tried to stay away from gen pop but was forced to have a meal there and couldn't oppose while blind. Her mouth started bleeding when Murphy goest to eat. This is because Sam had put a razor blade in her sandwich. So she used the razor to free herself from her cane. But the guard assigned her another inmate. So they both headed to the cafeteria.
However, there Sam was fighting with someone else. She hit Sam for touching one of her girls. Murphy wanted to know that woman so she could stay in her protection. She later learned Paula was dealing drugs.
In The Dark Season 4 Episode 2: Release Date
In The Dark Season 4 Episode 2, titled "No Cane Do," will air on June 13, 2022, at 9 pm ET only on The CW. The all-new episode follows a weekly release pattern airing every Monday night. You can also stream it on Roku, Android TV, VIZIO, Xbox, and Apple TV. It is also available on The CW app and the official website. Further, you can live stream the show on Fubo TV, DirecTV, and YouTube TV. Stay tuned. TechRadar247 will keep you updated.